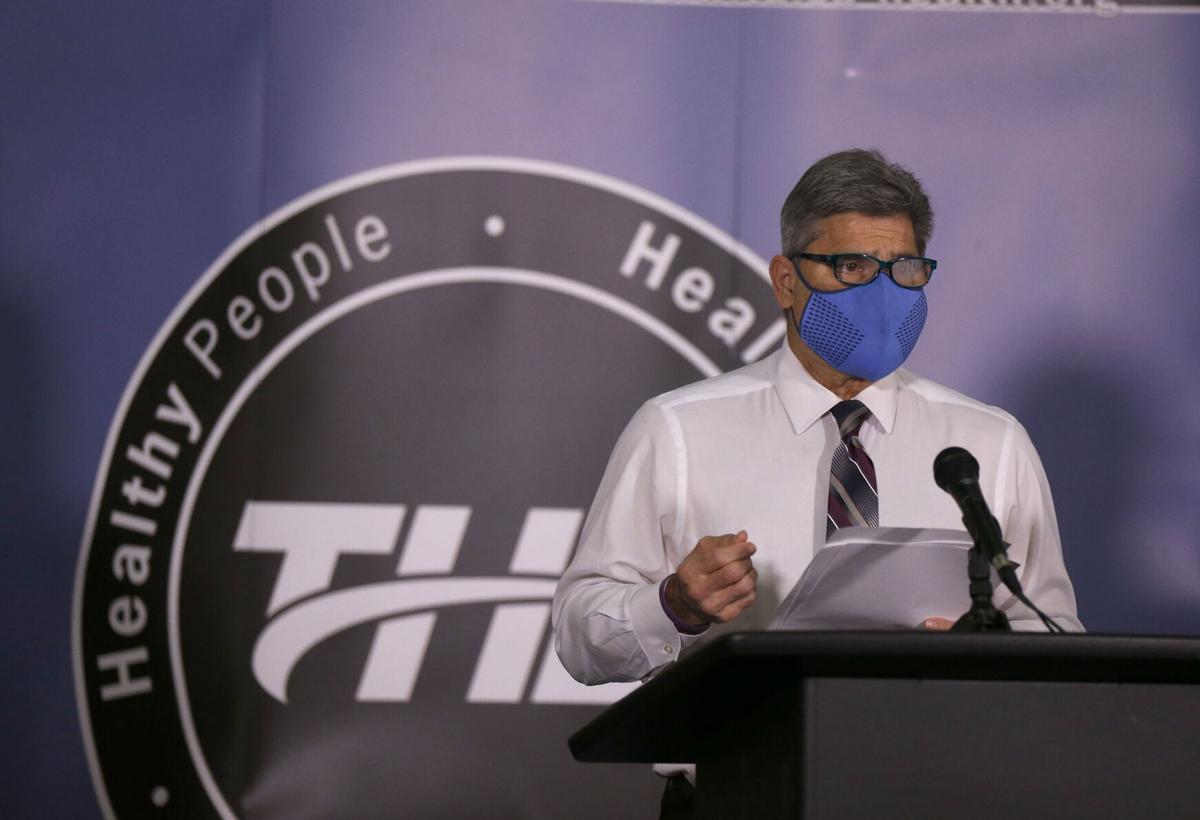 Through the innovative work of the Tulsa Health Department, we know 10 Tulsa County ZIP codes are in the high-risk category for COVID-19.
For too long, Oklahomans have been confused by conflicting state and White House tracking reports. The information doesn't align or provide enough useful details.
The White House Coronavirus Task Force map indicates almost half of Oklahoma's counties are in the highest level of spread. But Gov. Kevin Stitt's COVID-19 Alert System shows the vast majority of the state in the moderate risk.
These opposing views have prevented officials from taking a clear and united stand on public health prevention measures, such as mandating masks or reopening schools.
These have not adequately informed the state.
Just this week, Oklahoma's hospitalizations for COVID-19 hit a new high as the state's death toll climbed to 1,091 and more than 97,088 cases confirmed since March. Oklahoma remains in the top five nationally for per-capita spread.
The Tulsa County Health Department remedied the haphazard state and national information for Tulsa County.
Under the leadership of Executive Director Bruce Dart, the health department developed its own risk assessment map modeled on the Johns Hopkins University method for clarity and timeliness.
Next to the online map is a chart of steps people in each category can take to prevent the spread, improving the safety in their ZIP code.
Currently, most high-risk ZIP codes are located in south and east, encompassing sections of Bixby, Jenks and Broken Arrow, with one section west of Tulsa. All other ZIP codes are at the moderate risk level; none have reached the low-risk category.
City and school officials ought to be using this map and the dashboard of other metrics available on the Tulsa Health Department website in decision making. It is a thorough and understandable set of facts.
Dr. Dart is optimistic, telling reporter Corey Jones the overall trend is improving toward the low-risk category: "If people continue to follow guidelines, we can absolutely get there and stay safe until we do have a vaccine for everybody."
The pandemic has not waned; the virus remains a serious threat to public health. People are still getting sick and dying from infections.
The Tulsa Health Department's work in providing detailed, neighborhood-level data and consistent messaging reflects good governance and is crucial to ending the pandemic.
---
Catch the latest in Opinion
Get opinion pieces, letters and editorials sent directly to your inbox weekly!