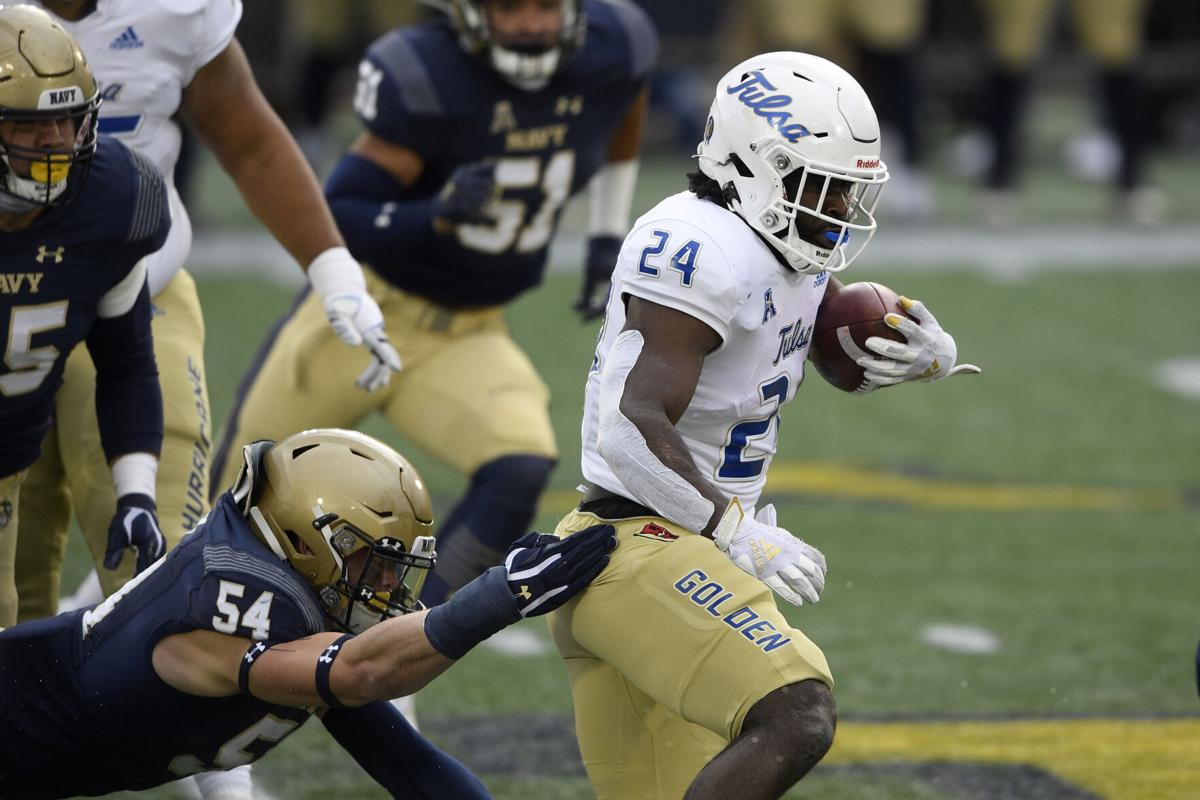 Congratulations are due to the University of Tulsa and University of Oklahoma football teams, which are both headed to their conference championships.
Both teams backed into the big games to a certain extent — their final regular season games cancelled because of the opposing teams' pandemic issues. But OU and TU earned their way into the championships legitimately.
The 13th ranked OU team's now-cancelled Saturday game against West Virginia would have been meaningless at least so far as the conference championship issues mattered.
So, the team goes on to the Big 12 championship game Dec. 19 at AT&T Stadium in Arlington, Texas, where they will face the Iowa State University Cyclones. ISU defeated OU 37-30 in their first game of the year. ABC is set to broadcast the championship rematch.
No. 22 TU's planned home game against the No. 7 University of Cincinnati Saturday afternoon was also cancelled because of COVID-19 problems. The game was originally set for Oct. 17 but was postponed because of the pandemic. The result of all that is that Cincinnati will host the Dec. 19 American Athletic Conference title game with TU by virtue of having the higher national ranking.
Obviously, it's been a crazy college football year with COVID-19 rearranging team schedules and, at times, making the entire season seem tenuous.
We take some greater pride in the performance of the TU Golden Hurricane, the local team, largely because no one seemed to think it would do nearly so well. The team's 6-1 record, losing only to Oklahoma State University in a close game, is testament to hard work, camaraderie and good coaching. The Golden Hurricane was remarkably resilient in the face of adversity, which is testimony to its grit and leadership.
Of course, we expect more of OU, which is going back to the championship game for the fourth consecutive year, having won the three previous contests. Still, it was an odd road to Arlington, and one full of adversity overcome.
Team spirit is important, but public health has a higher priority, or it should be.
As proud as we are of the teams' successes, we've been ambivalent about there even being a college football season because of its potential to spread a potentially deadly disease among players and fans.
We hope the championship games can be played safely and both teams will emerge healthy and victorious. We're proud of TU and OU and urge everyone to cheer them forward — on television.
---