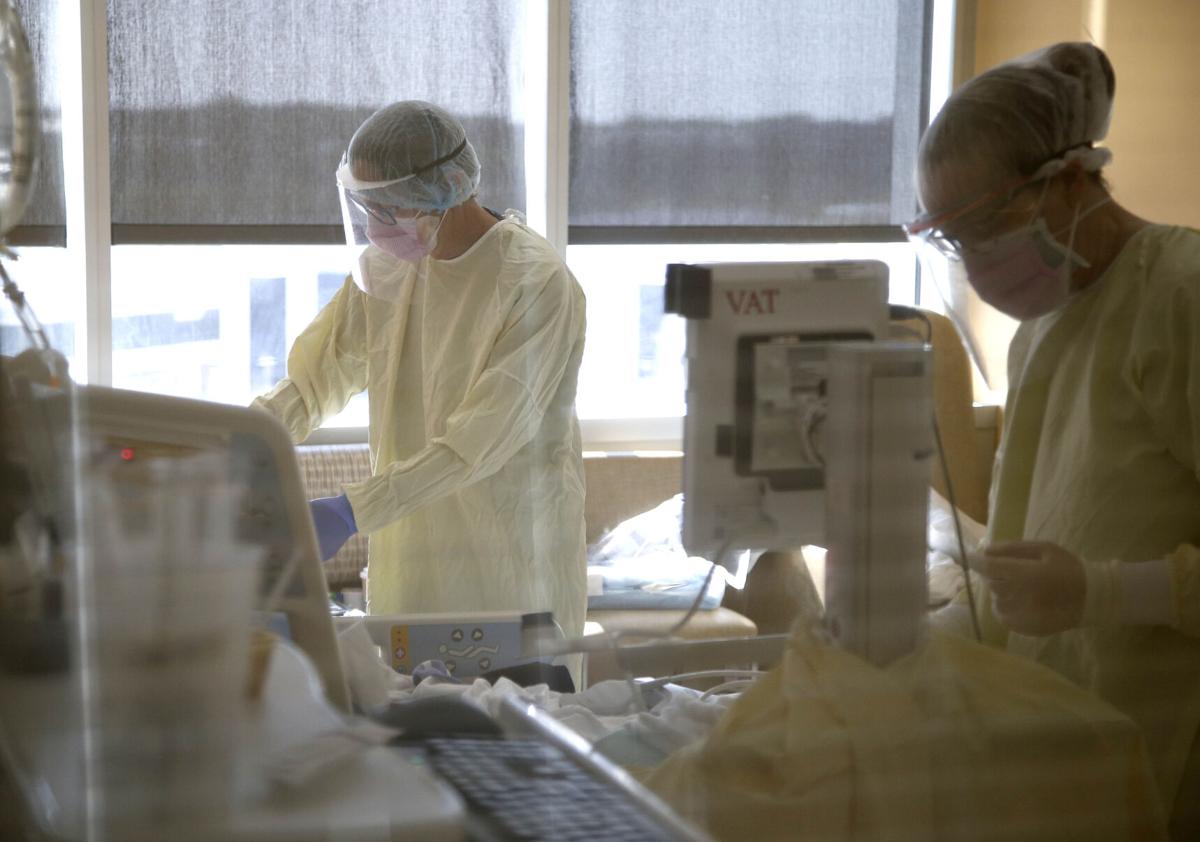 Tulsa hospital capacity has reached a critical point with most patients coming from surrounding cities without mask mandates.
The Tulsa Health Department provides such information upon request, but this move ensures everyone understands where patients are coming from. The decision came out of a meeting Wednesday convened by Tulsa Mayor G.T. Bynum with area city, hospital and health department officials.
We hope this leads to more active suburban efforts to fight the pandemic, especially mask mandates and fuller cooperation with public health and medical experts.
Every person, every city, has a role to play in dealing with this public health emergency. The city of Tulsa has mandated masks in public for months while the many of the county's other communities have taken a hands-off approach.
This patchwork doesn't make sense; the virus doesn't stop at a city line or recognize political differences. Tulsa businesses, schools and housing blend seamlessly into suburban areas.
Infection rates have soared in areas without mask mandates as high as 88%, compared to about 21% in cities with ordinances, according to state health officials. The U.S. is experiencing a surge in cases with Oklahoma among the infection rate leaders.
The White House Coronavirus Task Force has urged a state mask mandate for weeks, and at least 70 counties are labeled by the state's alert system as high risk.
As of Friday, the state set records with 1,055 COVID-19 hospitalizations and 2,101 new infections, a 12% increase in the rolling weekly average. Deaths have climbed to 1,413.
Gov. Kevin Stitt continues to say the state's hospital capacity is in good shape, calling it "fear mongering" to say otherwise during a KRMG radio interview this week.
That contradicts statements from hospital officials, physicians and local public health officials.
State leaders could tailor a statewide mask mandate based on infection rates levels in a city. The state education and sports governing boards should require more protections, too.
If state officials persist in avoiding responsibility, then local leaders must act.
The hospital data give them a crucial data tool for making an informed, politically defendable choice for their citizens. With it, they can make wise choices that prevent new infections, slow the pandemic's spread and hasten the day that we can all return to something closer to normality.
Absent a vaccine, the best methods available are wearing masks, keeping distance, washing hands and cooperating with health department contact tracers.
Now that city leaders will be given the complete data picture, we urge them to do the right thing.
---