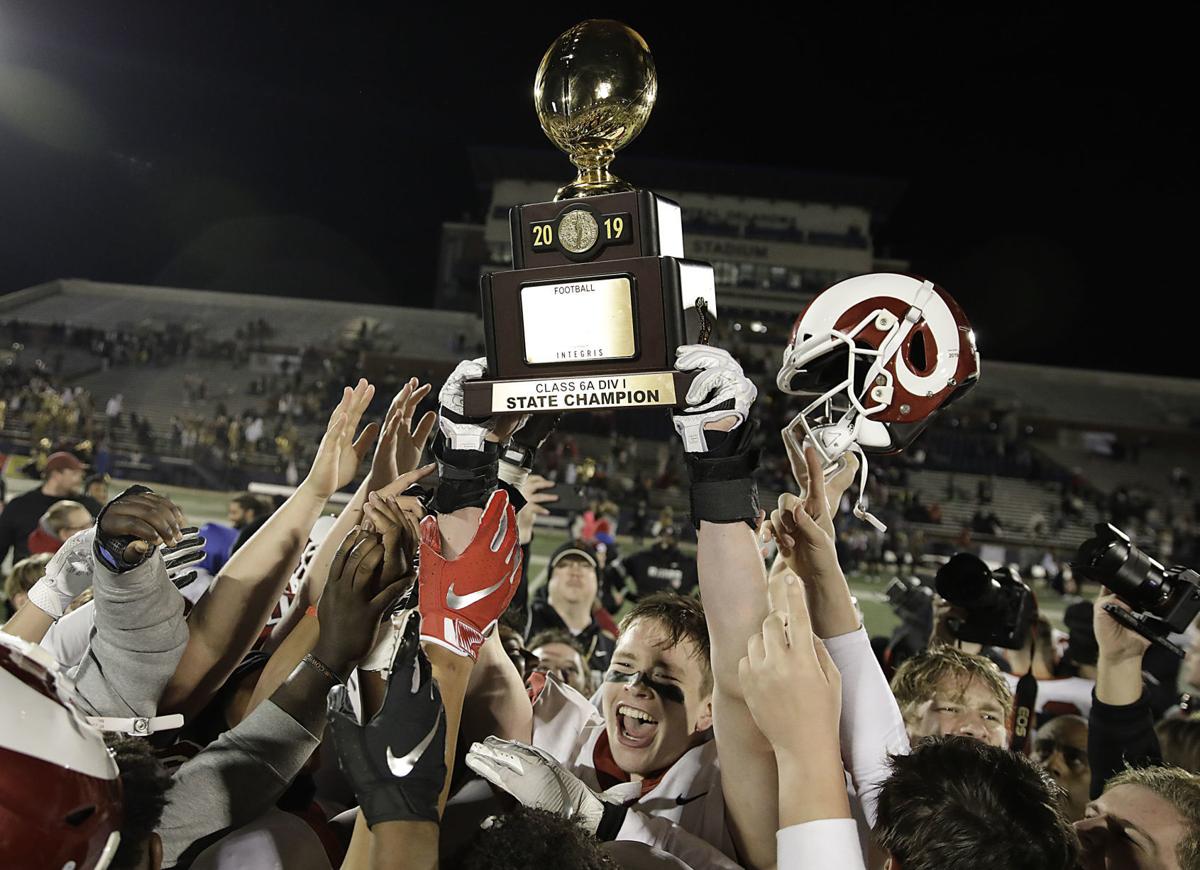 With no discussion, the private group that controls high school sports in Oklahoma has approved a plan to keep most of the state's football championship games in Edmond for the next three years.
If the Oklahoma Secondary School Activities Association leadership thinks that means everyone's satisfied, they're wrong.
Last week, the OSSAA board approved a three-year deal with the University of Central Oklahoma to host the state's 11-man football championship games through the 2022 season. This year's games are slated for Dec. 4-5 for Class 6A through 3A schools and Dec. 11-12 for 2A and Class A schools.
That sets the stage, once again, for high school students driving across the state … in December … possibly at night to see two metropolitan Tulsa teams square off against one another in the 6A-1 title game. That's unsafe, inconvenient and puts OSSAA's judgment in question.
OSSAA wants all the games in one place and centrally located, which makes sense in theory.
In practice, Tulsa-area teams have dominated 6A-1 for decades. Jenks, Union, Owasso and Broken Arrow high schools have won the championships every year since 1995. Many times in that run, they've been playing each other, and OSSAA has usually been willing to move the game to a Tulsa-area location when that happened.
But last year, with Jenks and Owasso in the title game, OSSAA insisted that the game had to be played in Edmond, despite appeals from the public and a legislative threat. Owasso won the game and no tragedies were reported coming or going to the game for which we are all grateful.
But why should OSSAA set up a situation with the potential to put high school students at risk for the next three years?
No one is arguing that the championship games shouldn't be scheduled for a central location, and if UCO offers the best deal, good.
But the association needs to make it clear to UCO and the public that if two teams from the same area are headed into a championship game, it will consider moving the same to a more convenient location in interest of fan safety.
If the association won't do that, the state, which has largely given the association a free hand to run public high school sports for years, should intervene and makes sure reason prevails.
---
Catch the latest in Opinion
Get opinion pieces, letters and editorials sent directly to your inbox weekly!