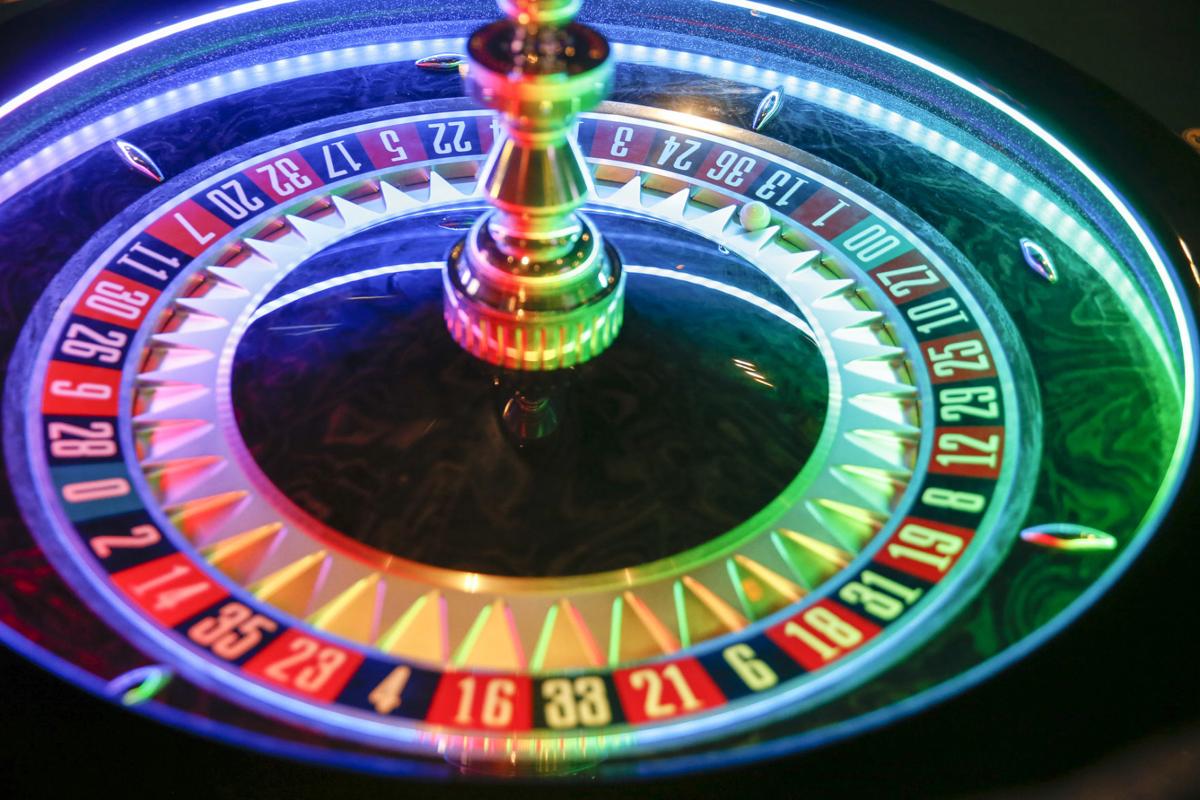 The writing on the wall being indelible, Gov. Kevin Stitt decided not to go back to the paint store last week.
On Friday, Stitt announced that he would not appeal a months-old federal court ruling that the state's tribal gaming compacts renewed automatically in January.
In court and public, Stitt had previously insisted that the agreements expired at year's end and that tribes running casinos in the state were operating without sanction. He was virtually alone in that claim among public leaders and increasingly isolated because of it.
If Stitt had prevailed, it would have given him considerable leverage in his demand that the state get a bigger share of casino revenue. Under the renewed agreement, tribes pay the state between 4% and 10% for exclusive rights to operate Class III gaming, including slot machines. Stitt was pushing for more.
In announcing he wouldn't appeal the federal judge's finding, Stitt continued to call for "a fair deal that benefits all 4 million Oklahomans." He also conflated the gaming issue with concerns raised by this year's U.S. Supreme Court ruling that the Creek Nation reservation, which includes most of Tulsa, had not been dissolved at statehood.
The so-called McGirt ruling rolls back much of the state's criminal jurisdiction in the Creek Nation and strongly suggests the eastern half of Oklahoma may be largely beyond the authority of state prosecutors, too. It also has led to a lot of speculation that more than 100 years of legal assumptions outside criminal issue may also be open to challenge.
The state's relationship with tribes is clearly at an inflection point. Stitt was wise to abandon the casino fight, which made resolution of any issues impossible. We wish it was wisdom he should have come to sooner.
Still, there are reasons to believe that, while seriously damaged, the state's ties to the resident tribes can be repaired to the benefit of both.
Stitt recently appointed former Senate President Pro Tem Brian Bingman, a member of the Creek Nation, to be his chief policy advisor, secretary of state and secretary of Native American affairs. We have always thought of Bingman as smart, capable, strategic in thought and not given to hasty action. The governor needs to listen to his advice.
More important, the reality of the situation pushes toward resolution. The tribes are thriving and permanent Oklahoma businesses that need a stable state government and economy. None of that was changed by the governor's fight or McGirt. They will insist on their sovereign rights, but have no interest in chaos.
If Stitt approaches the challenges humbly and intelligently, he can repair the damage done to the benefit of all parties. All Oklahomans of all races should wish Stitt luck and wisdom in that effort. Too much is at stake to say anything else.
---
Catch the latest in Opinion
Get opinion pieces, letters and editorials sent directly to your inbox weekly!