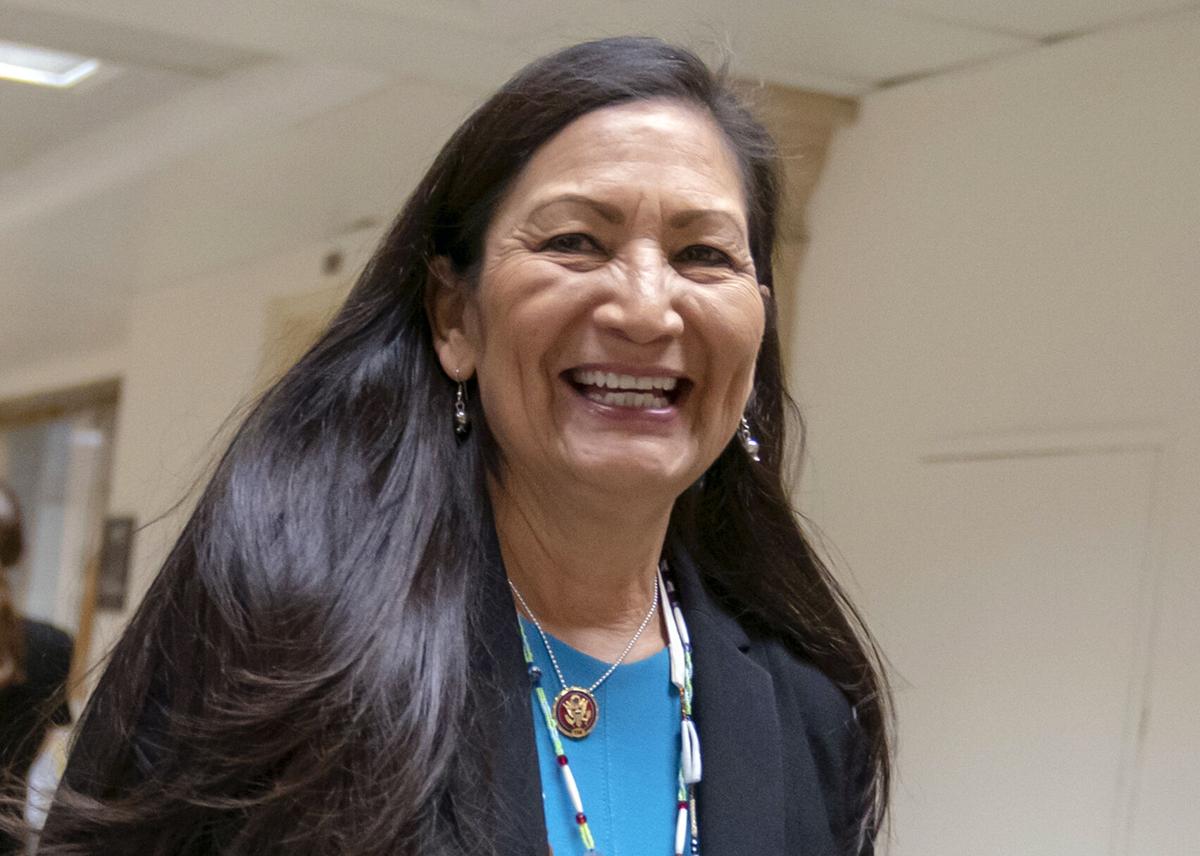 President-elect Joe Biden's nomination of U.S. Rep. Deb Haaland to be his secretary of interior ends 245 years that Native American leaders have been excluded from the top ranks of the federal government.
If confirmed by the Senate, Haaland would be the first Native American Cabinet member. A Democratic member of Congress from New Mexico, she is and a member of the Pueblo of Laguna.
The Department of the Interior has a sordid history of mistreatment of American Indians. Responsible for managing billions in Native American timber, oil, gas, grazing, and mineral royalties, the department failed miserably through corruption, fraud and malfeasance. Through litigation and better management, the nation has made some progress in addressing that history of dishonesty and maladministration, but it is hard to imagine that having an American Indian in the seat of power won't give a greater urgency to that process.
The department also has education and law enforcement responsibilities with tribes. Other responsibilities include management of millions of acres of federal lands and federal parks, forests and refuges.
This won't be the first time Haaland has been a pathbreaker. In 2018, she and Sharice Davids were the first Native American women to serve in the U.S. House of Representatives.
In Congress, Haaland has shown an ability to serve her people through smart, bipartisan legislation. In 2019, she worked with Davids and Oklahoma U.S. Reps. Markwayne Mullin and Tom Cole to pass the Not Invisible Act, which drew attention and resources to the silent crisis of missing and murdered indigenous women.
When our nation was formed, it counted Black Americans as three-fifths of human status and American Indians not at all if they were "not taxed." That language denied humanity and basic civil rights to both. From the Trail or Tears and the bloody policies of the 19th and 20th centuries, Native Americans were not only excluded from government, but persecuted by it.
Haaland, who describes herself as a 35th-generation resident of New Mexico, is well aware of that history of racist abuse. Her nomination is the latest milepost toward a better future, and we welcome it.
---
Meet President-elect Biden's Cabinet and staff picks so far