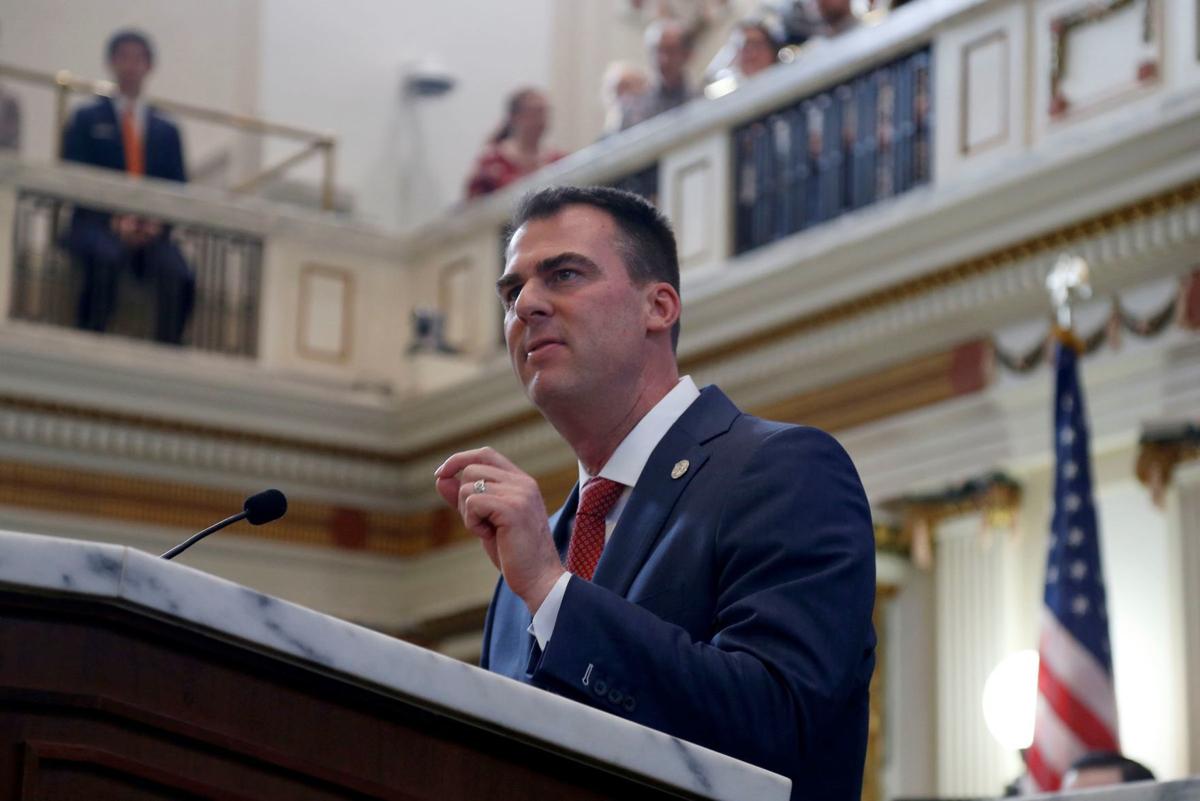 The state Legislature will have $8.46 billion to appropriate next year, an 8% increase over the amount in the current year budget.
In any other year, 8% growth would be outstanding, an opportunity to do big things at the state Capitol. This year, it's still outstanding news, but not without some obvious reservations.
The budget projection includes more than $1 billion from one-time sources, including projected unspent balances from prior years and money that was meant for road building and the teachers' retirement fund. Spending that money might or might not be a good idea, but spending it on programs that will require continuing funding in the future is very dicey, unless you have a sustainable plan to replace it.
The Legislature also faces the issue of funding voter-mandated Medicaid expansion, which takes effect July 1. Medicaid expansion was absolutely the right choice for the state for many reasons, and the economic growth and state budget savings it will produce will eventually more than pay for its costs. All the same, initial funding has to be accounted for either through provider fees, growth revenue or other sources.
Increasing the minimum wage to match four surrounding states (and 29 nationwide) and bringing back the Earned Income Tax Credit are two good ideas that would help the state's poorest workers, encourage general prosperity in the state and make future state budgets more sustainable. The solution to Oklahoma's long-term budget picture is to emphasize continued economic growth in an intelligent, equitable fashion.
Growing state revenue — even if it is based on a bit of a bubble — is a lot better than shrinking revenue, a devastating scenario that we've faced several times in recent years with disastrous impact on all areas of state government, especially public schools.
Even if the revenue growth doesn't reflect sustainable, structural improvement in the state's economy, it happened on the watch of Gov. Kevin Stitt, so we shouldn't be shy about giving him as much credit as is due. Stitt has been aggressive in pushing the reopening of the state economy, and that probably has helped the improved budget situation a bit in the short term.
At the same time, Stitt has refused to do other things — including a statewide mask mandate — that would allow for a faster recovery and faster return to open society on a permanent basis. Most tragically, it also would have avoided unnecessary sickness and death.
What all this boils down to is this: Oklahoma's budget prospects could have been worse, and have been in the recent past, but they're far from rosy, and the current course of state policy isn't well-designed to make the good times continue.