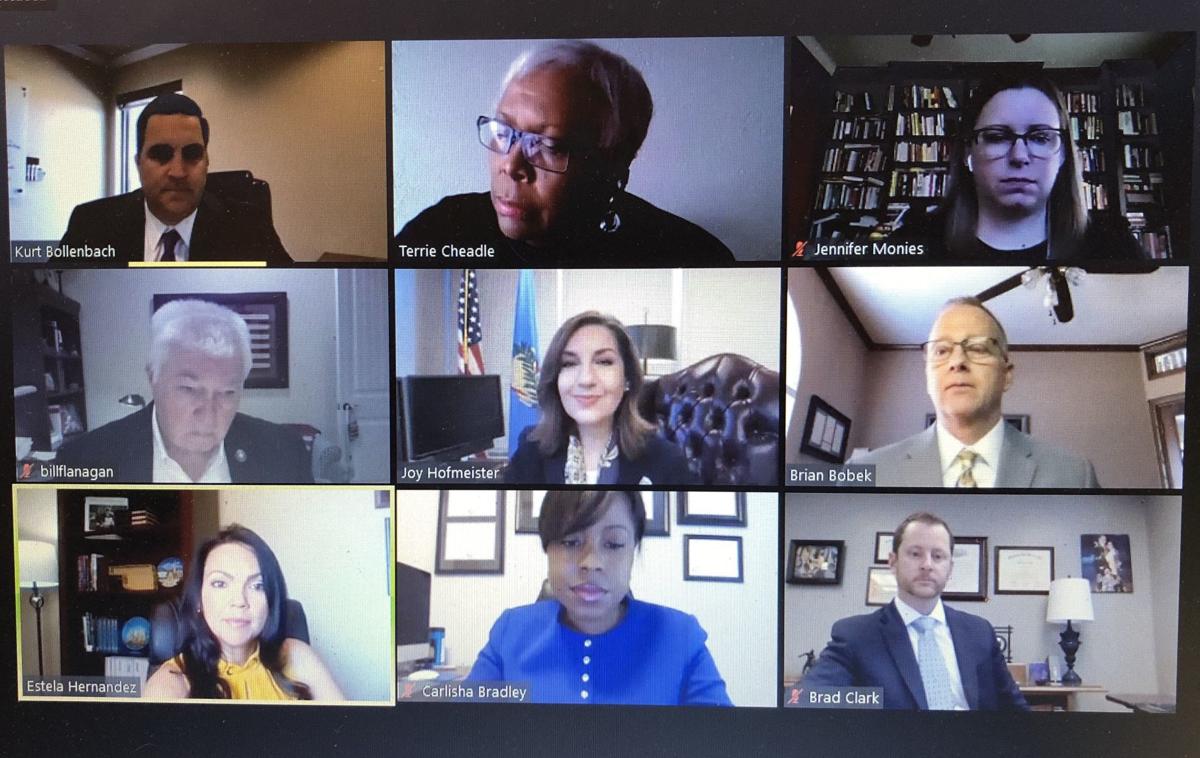 Oklahoma legislators are talking about changes to the state's two most important transparency laws.
While some of the changes being discussed are reasonable, we are deeply concerned anytime lawmakers climb into the Open Meeting Act or the Open Records Act. It's a concern based on experience. The vast majority of legislative history on those two laws have been efforts to make them weaker and provide illegitimate hiding places for bureaucrats and special interests.
So, when the idea of "improving" either of the laws is on the agenda, the first order of business should be to improve them in actuality.
One idea is to extend the law passed hastily this year to ease the use of teleconference meetings by public agencies.
An obvious lesson of the pandemic is that we can meet without being in the same room. And, by and large, our experience with public agencies meeting by Zoom or similar platforms under the new rule has been within the spirit of openness. Indeed, it makes public access to public meetings easier, at least for those who have Wi-Fi.
The law expires Nov. 1, and we can support extending it, but think it needs some repair work.
First, we need to make sure Zoom meetings aren't a means of eliminating public participation. If the City Council allowed public comment periods before they met on Zoom, they need to do so afterward, too.
Second, previous law required that any documents distributed to agency officials before or during a meeting had to be provided to the public. The new law only specifies documents distributed during the meeting, and sure enough some folks have figure that was a loophole to share things secretly a few minutes before the first gavel. That needs to be stopped.
Also, we need to prevent bait-and-switch Zoom meetings: announcements that meetings may be held electronically, but when all the members show up at the meeting site, no Zoom is deemed necessary, leaving out members of the public planning to monitor events that way.
A recent legal case, involving a request from a Wisconsin journalism professor revealed that the Open Records Act does not require public officials to respond to clearly legitimate open records requests by email. If the Wisconsin professor wanted his records, the Custer County Sheriff said, he can come to Arapaho and pick them up.
The Legislature should make it clear that it's the obligation of a records custodian to respond to electronic mail requests by electronic mail.
Transparency laws are not about protecting a media prerogative, although the media uses them. They are the essential tool in the people's right to know how their government is operating. Corruption and inertia sloth love secrecy. Openness is the path to efficiency, action and honesty.
If the legislators are going to mess with the open records and open meeting acts, they should do so carefully and with the understanding that the public will be watching what they do.
---
Catch the latest in Opinion
Get opinion pieces, letters and editorials sent directly to your inbox weekly!