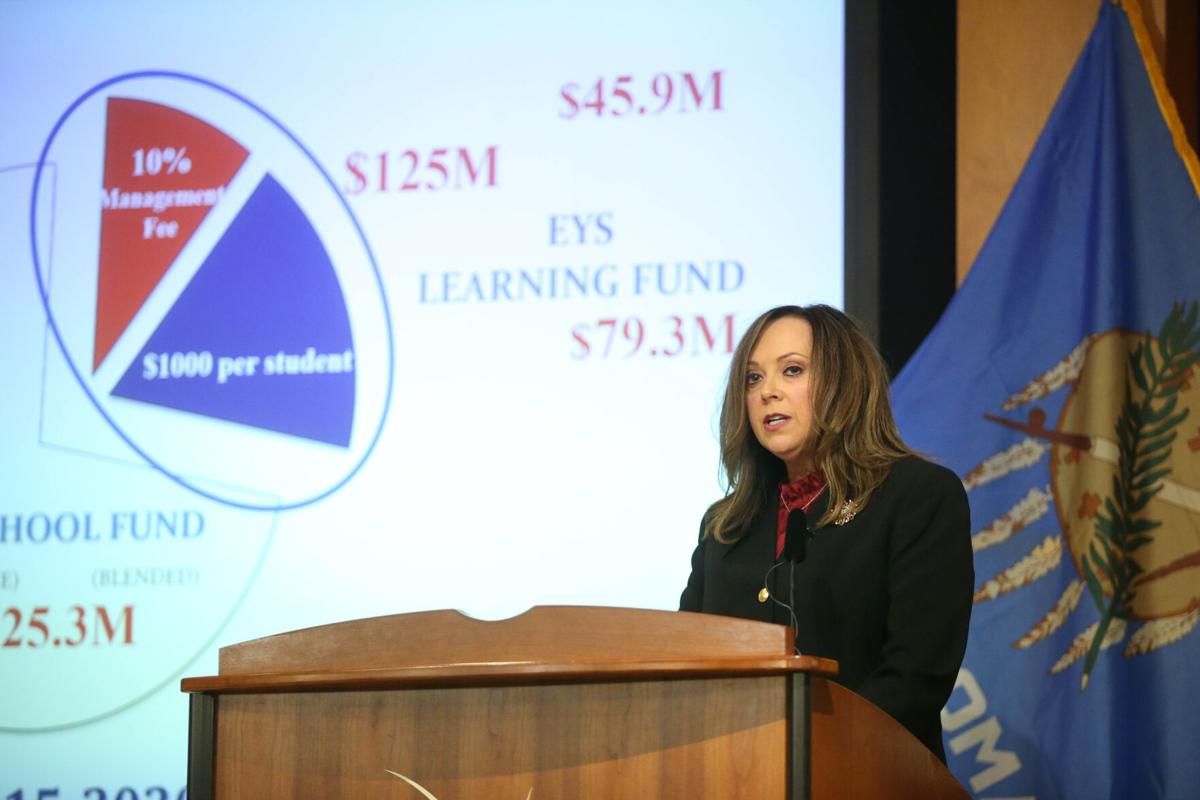 State Auditor and Inspector Cindy Byrd determined what we already suspected: Operators of Epic Charter Schools are not playing by the same rules and may be engaged in financial wrongdoing.
Byrd's two-part audit release comes after a hard-fought battle to determine where millions of tax dollars have gone. Her office cannot account for nearly $80 million because Epic administrators refuse to turn over records, sending the open records issue to district court.
The audit found that one in four tax dollars sent to Epic is funneled into a for-profit organization owned by the nonprofit school founders. Among other findings: Epic officials owe the state at least $8.9 million, improperly transferred and comingled funds and violated basic accounting principles.
These findings mirror what Tulsa World reporter Andrea Eger has been tracking for about two years.
In its rebuttal, Epic officials accused Byrd of being anti-school choice and criticized the background of one of the auditors.
That's ridiculous and a scare tactic to divert attention.
Oklahomans have embraced school choice, with districts adding more virtual and alternative programs. Charter schools have been available for decades, including other statewide virtual programs. Those continue to grow.
All these public school options come with an expectation of complete transparency of tax dollars, adherence to laws, good governance and strong academic performance.
Epic blended and one-on-one programs have received State Report Card grades of a C to D. A pressing issue is about how its leaders handle and profit off public funds.
Epic officials are under investigation by the Oklahoma State Bureau of Investigation and federal investigators for their questionable financial conduct.
Imagine if these allegations and investigations were against school administrators in a traditional brick-and-mortar public district. Taxpayers would rightly be outraged and call for immediate action.
The State Board of Education has sanctioned districts and officials for lesser infractions on administrative cost reporting.
Epic operators should be held to the same standard and not get a pass from state leaders.
There is much reform lawmakers need to do with virtual charter schools. Among our suggestions are to put all public education under the State School Board, update the state funding formula for more accurate per-pupil costs and shore up problems from student transfers among districts.
The audit has a list of specific recommendations as well.
But, the problem here are Epic administrators and their business practices. They do not appear to be good stewards of public funding.
Epic officials continue to erect obstacles for financial transparency. Their typical response has been to attack critics, and that is reflected in campaign donations.
State leaders must hold Epic operators answerable by making a stand for real accountability.
To do otherwise would be a business-as-usual mindset that smacks of sweeping problems under the rug.
---
Catch the latest in Opinion
Get opinion pieces, letters and editorials sent directly to your inbox weekly!