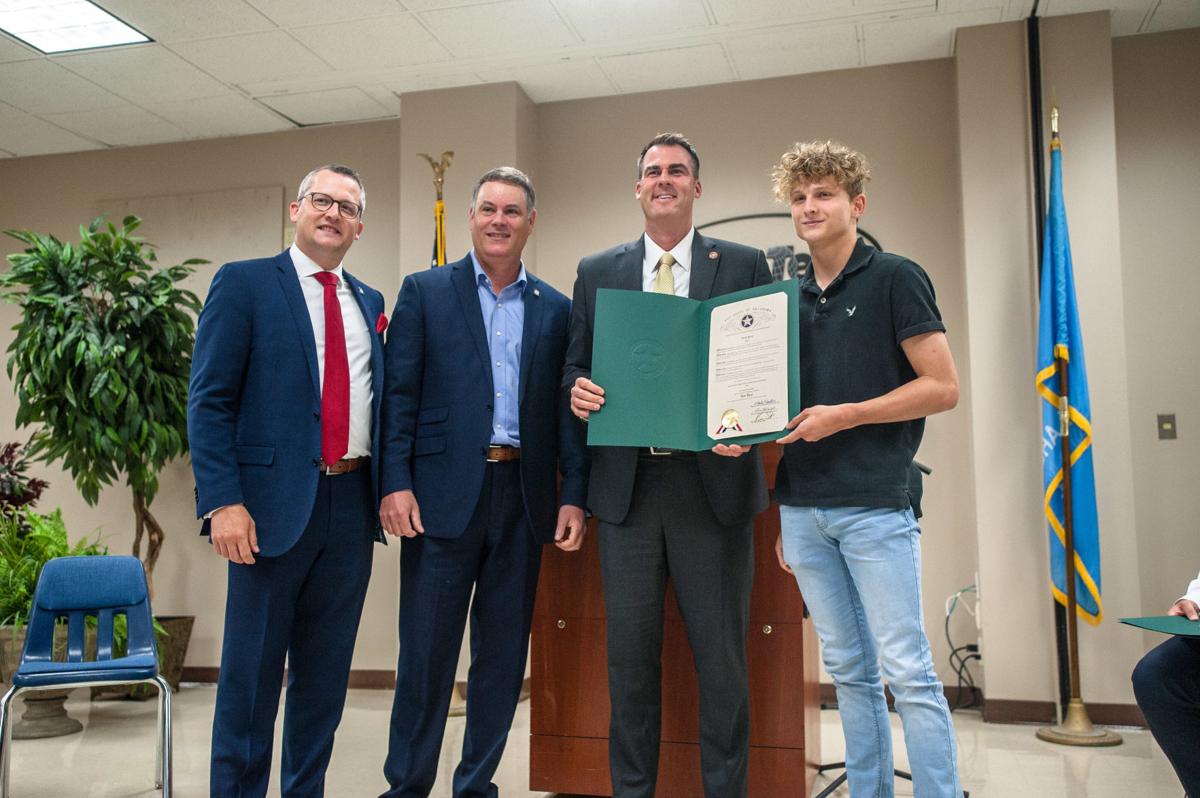 The House District 30 race features two genial, moderate, thoughtful candidates: two-term incumbent Republican Mark Lawson and Democratic challenger Chuck Threadgill.
Lawson is a proven quantity who courageously voted for a tax package to increase teacher pay in 2018, and we will stand by him.
We don't agree with everything Lawson represents. In particular, we take issue with his campaign website's reference to the need to "stop the flow of state benefits to illegals." The language is dated and embarrassing, and the claim is spurious.
Elsewhere, however, Lawson has been a genuine force for good in the Legislature. His efforts on behalf of juveniles in state custody this year — partially unfulfilled because of the pandemic's early end to the legislative session — were smart, progressive and the work of someone who has been on the front lines of providing human services.
He favors smart-on-crime efforts, although he opposes State Question 805 because of details in its design. He remains open to the idea of bail reform.
He opposes vouchers until public schools are funded adequately, and that includes proposed tax credit schemes to fund private school scholarships.
He opposed State Question 802, but advocated for other Medicaid expansion efforts that he thought were better designed. He favors funding Medicaid through State Question 814.
In short, he's the kind of moderate Republican Oklahoma needs more of.
Threadgill, a Vietnam veteran and lifelong resident of the district, ran against Lawson in 2018 in the Republican primary. He says he left the GOP because its leaders failed to speak out against offensive things President Donald Trump said about women and U.S. intelligence agencies.
As with Lawson, we find ourselves generally agreeing with Threadgill's positions, although he makes us uncomfortable with the way he consistently brings issues back to a long-running personal dispute with a neighbor and the Oklahoma Department of Environmental Quality.
His willingness to say what other candidates should — I'm not sure; I need to study that issue more — is refreshing.
But we can't find adequate policy reasons to go away from Lawson and doubt the people of District 30 will either.
Beyond that, we're impressed with Lawson. He is a soft-spoken impressive young leader. A lot of candidates we meet talk about having a servant's heart. Lawson doesn't say that, but he shows it in his approach to life and politics, and we endorse him.
---
Catch the latest in Opinion
Get opinion pieces, letters and editorials sent directly to your inbox weekly!