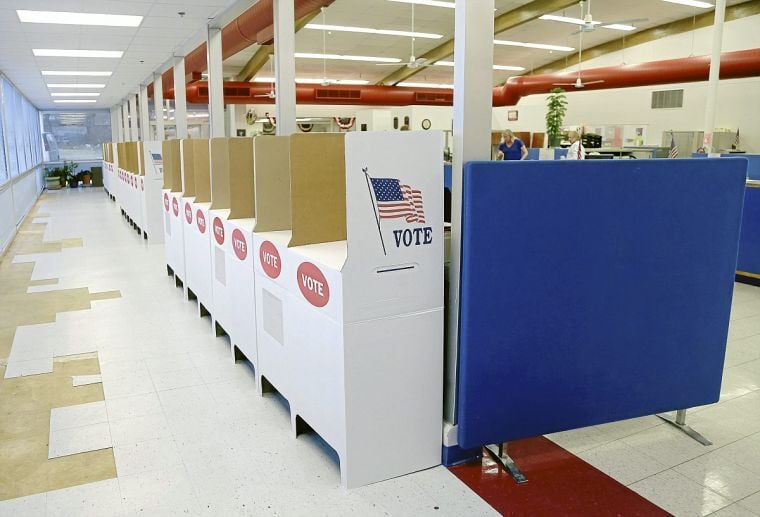 Attorney General Mike Hunter's office was in Tulsa federal court this week defending the state's undefendable absentee voting law.
It amounted to an effort to make making voting less accessible and more dangerous during a pandemic without adding any security to the process.
Hunter's unsupported claims is that striking the state's bureaucratic notary requirement for absentee voters would facilitate voter fraud.
If that's true, why did the Oklahoma Legislature do exactly that for past two elections? The photo ID exemption to the notary requirement is less than ideal, but it's better than forcing people at risk of serious COVID-19 complications to endanger their lives in order to do their civic duty.
Voting is a fundamental constitutional right of American citizens. It is underlined by the plain language of the 15th, 19th, 24th and 26th Amendments and also made explicit in the Oklahoma Constitution, which declares: "All political power is inherent in the people."
Yet, Hunter's team wants to make voting inaccessible to those unwilling to expose themselves to strangers during an uncontrolled pandemic.
The notary requirement adds no protection against voter fraud. Anyone determined to vote illegally via absentee ballot would have no compunction about getting the aid of a notary.
Not that voter fraud has ever been a problem in Oklahoma elections, because it hasn't been. 
Gov. Kevin Stitt should immediately issue an executive order extending the photo ID exemption through the November general election.
The Oklahoma Legislature should make that exemption permanent.
And Hunter should drop his defense of the notary requirement.
Ordinarily, we look at Hunter as the adult in the room at the state Capitol circus.
His partisan defense of the notary requirement tarnishes his reputation as a guardian of the people's rights and falls short of his sworn duty to defend the U.S. and Oklahoma Constitutions.
---
Concerned about COVID-19?
Sign up now to get the most recent coronavirus headlines and other important local and national news sent to your email inbox daily.