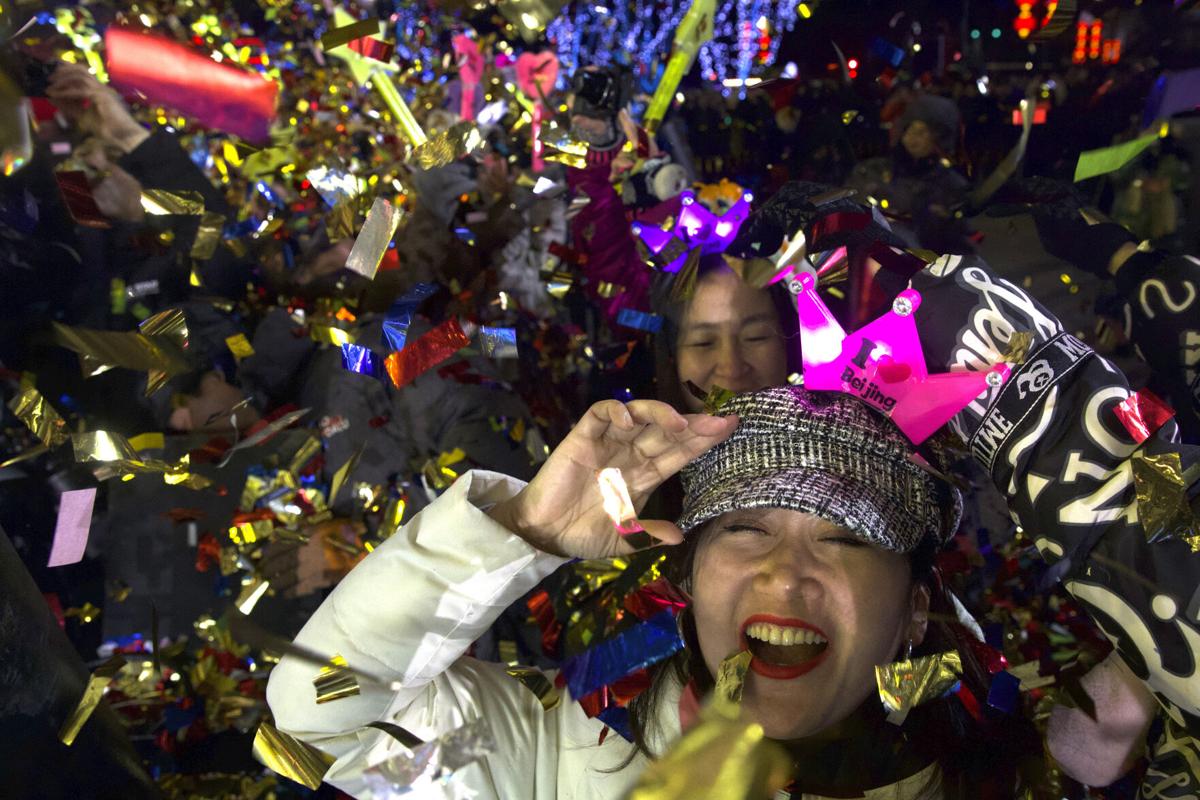 Like most of the world, we're very glad to see 2020 end.
The Year of the Pandemic brought sickness, isolation and death to our nation, state and city. Also, bitter political fights, social unrest and many other challenges. It goes on record as a truly dreadful year, one to be remembered, someday, with a shudder.
Of course, the troubles of 2020 don't go away with a new calendar.
The new year dawns, and we find the pandemic is still raging.
Vaccines have been approved and are being distributed, but for most of us it will be a very long time before it's our turn to roll up our sleeves.
We all know that more people will get sick and more will die.
Our health care system's trials are likely to get worse, not better, in the immediate future.
As frustrating and depressing as they are, the rest of us will still have to continue following the rules of COVID-19 hygiene — isolation, hand-washing, masks, distancing — for a long time.
And those aren't the only anxieties that lie ahead.
In a few days, we face one of the least amicable peaceful transfers of power in our nation's history. The bitter presidential election of 2020 is not over.
Once the President-elect Joe Biden becomes President Joe Biden, he'll have a frustrating prospect for accomplishing anything.
Depending the outcome of next Tuesday's Georgia Senate elections, the nation's government will either be divided along partisan line, with Democrats controlling the White House and one chamber of Congress and Republicans in command of the other, or the Democratic Senate will be tied up by GOP resistance and the need for a 60-vote majority to accomplish most ordinary tasks.
The nation's unresolved issues of race, policing and social inequity may have gone underground briefly, but need only another spark to re-emerge.
And, the nation's economy teeters precariously over an abyss.
Everyone's hope should be that 2021 will turn out to be a genuine year of recovery; that vaccination and spring will allow us to reopen society, leave our masks behind and prosper; that Washington will take on those things it can accomplish together and not resort to the battles and brinksmanship of partisan politics; that the nation will honestly deal with its past and present, and civil peace will prevail.
Such a year would be beautiful indeed, and, we'll add, unlikely.
But if any portion of those issues can be accomplished in part or whole, 2021 will be an improvement on the depressing year left behind. And that should give us all hope.