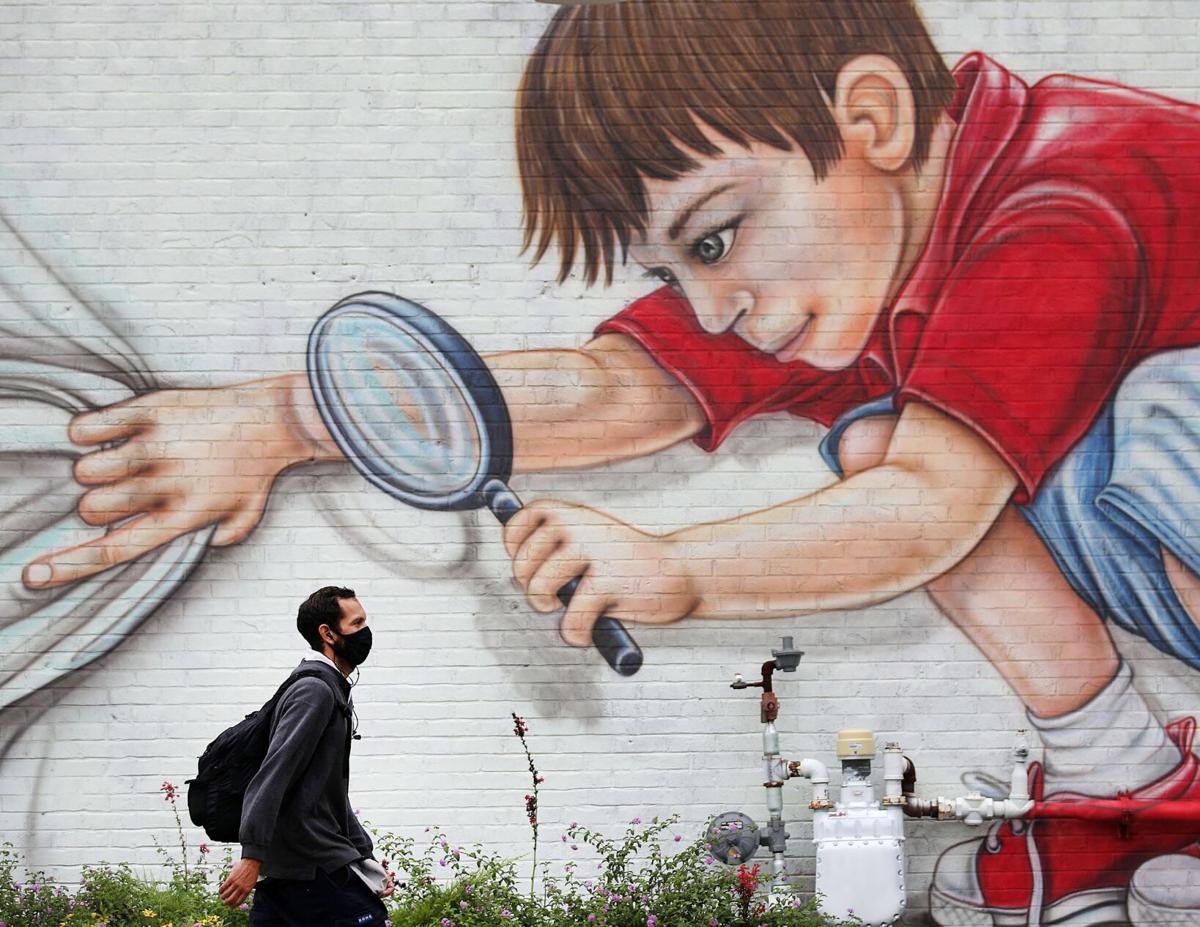 "If you are fully vaccinated, you can resume activities that you did prior to the pandemic," the CDC announced.
Many businesses and schools quickly responded by removing mask requirements for vaccinated people. Oklahoma State University dropped its campus mask mandate on Friday, and ended distancing requirements at Bedlam softball games over the weekend. Mask mandates in Tulsa, Oklahoma City and most other communities in the state have recently expired.
Some local and state governments in other parts of the nation still have mask requirements and federal limits on international travel remain in place, but the vast majority of domestic measures to limit COVID-19's spread have been released.
The CDC announcement came as a relief to millions of Americans who have obeyed the best advice of science (and in many cases the requirements of law) by wearing masks whenever they went into public places. Masks were uncomfortable and didn't work well with glasses or hearing aids, but — until vaccines were developed — they were the best step available to prevent the spread of the COVID-19 virus.
The sacrifice was effective. Masks helped reduce the number of people who were infected, hospitalized and died of the disease.
We continue to urge everyone who is eligible to get vaccinated. The vaccine is free, safe and readily available. The CDC's guidelines only apply to those who have had a full complement of COVID-19 vaccinations, and rationally would act as an incentive to those who have not been vaccinated to get vaccinated.
But because it's practically impossible at sight to tell the vaccinated population from the unvaccinated population, and many of those who haven't been vaccinated are also resistant to the masking guidelines, it's easy to suppose that you won't be seeing a lot of masks on faces moving forward. In Oklahoma, slightly less than a third of the adult population is fully vaccinated and 40% have had one dose of vaccine.
Some fully vaccinated people will continue to wear masks, and we understand that choice. Reports of variants of the virus that seem to be popping up among people who have been vaccinated are particularly concerning. Take the case of New York Yankees shortstop Gleyber Torres, who contracted the disease in the offseason and recovered and then was vaccinated, but tested positive for COVID-19 last week.
No one should throw away their masks. At this point, the CDC doesn't know how long vaccinations will remain effective, and the future is just too dicey to say we can predict what will happen in six week, six months or a few years.
The CDC says it is still studying how effective the vaccines are against viral variants, but early data show the vaccines may work against some variants but could be less effective against others, news that is less than reassuring.
Still the CDC announcement is worth celebrating. The nation's medical leadership has determined that we have made sufficient progress against a deadly disease that we can relax a bit, which is good news indeed.