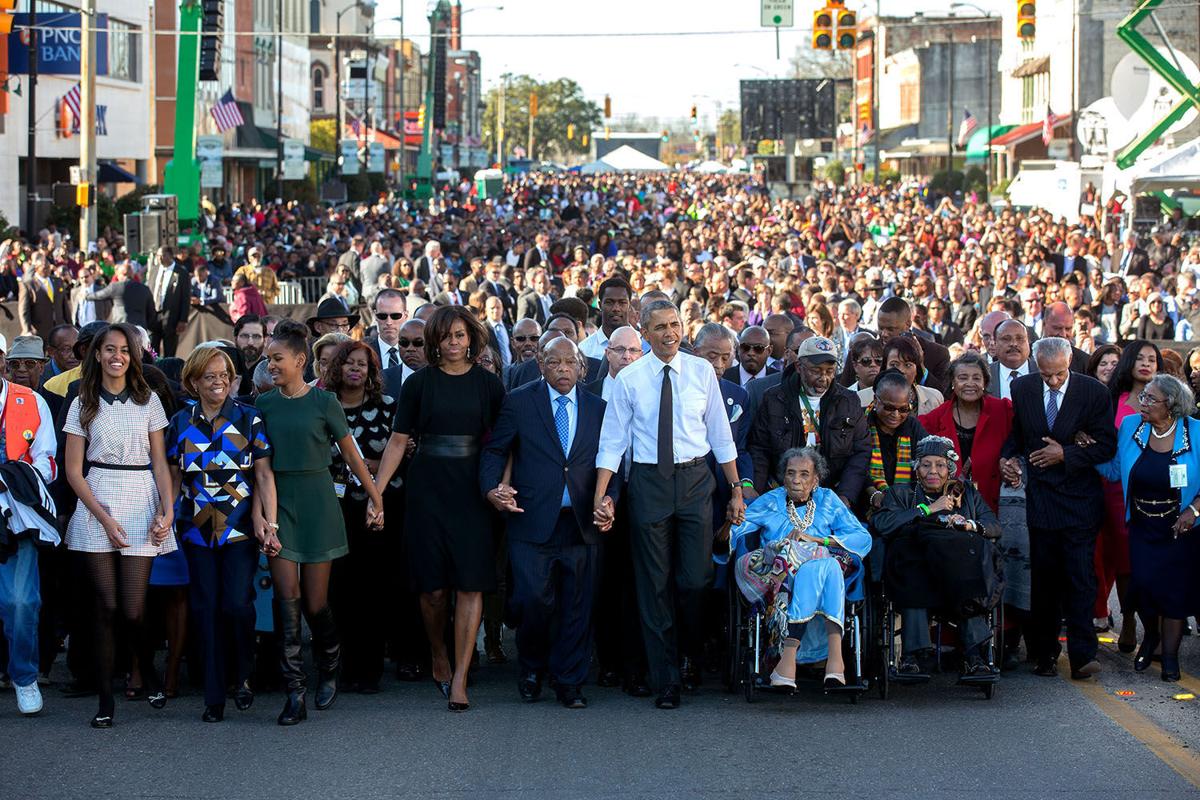 Let's be clear about what this is — a bald-faced effort to prevent citizens from voting with partisan motives and a clearly racist impact. Unhappy with the results of the 2020 election, Republicans want to change the rules to exclude or dilute voters they don't like, especially Democrats, minorities and people living in poverty.
One Oklahoma proposal would take the right of choosing Electoral College delegates away from the voters (and give it to the Legislature) unless Congress agrees to the partisan version of election reform, including nationwide voter ID requirements.
Another would wipe out all Oklahoma voter registrations and require voters to reregister.
Another would mandate hand counts of all Oklahoma elections. (Aside from its impracticality, the proposal is incredibly ignorant of the history of vote fraud in Oklahoma from the days before election machines.)
Another would raise the majority needed to amend the state Constitution from 50% to 60%.
And there's little reason to suspect that this year's constitutionally mandated redistricting of legislative constituencies will be anything less than gerrymandered to favor white, rural Republicans.
Bloomberg columnist and Harvard law professor Noah Feldman reports that it will be difficult to have such undemocratic efforts overturned in federal courts. There is no binding legal precedent for striking down state voter access laws on the grounds that they are aimed to help Republicans at the expense of Democrats, and Feldman says there's little appetite in the U.S. Supreme Court to create one.
There are, however, solutions: The John Lewis Voting Rights Act and the For the People Act, which would restore minority voter protections stripped by the Supreme Court in 2013, broaden the electorate rather than narrow it, end extreme partisan gerrymandering and overhaul campaign finance laws. The bills passed the U.S. House last year but were never considered by the then-GOP-controlled Senate.
With Democrats now in power in both chambers, voting reform on a national basis has a chance. Both measures have the endorsement of the League of Women Voters, the nation's most respected voter advocacy group.
In the past, we have generally argued for state control of elections, and we continue to see that as the ideal. But the partisan nature and racist impact of voter suppression measures pending in Oklahoma and elsewhere make a convincing argument for stronger national standards for democracy in America.
---