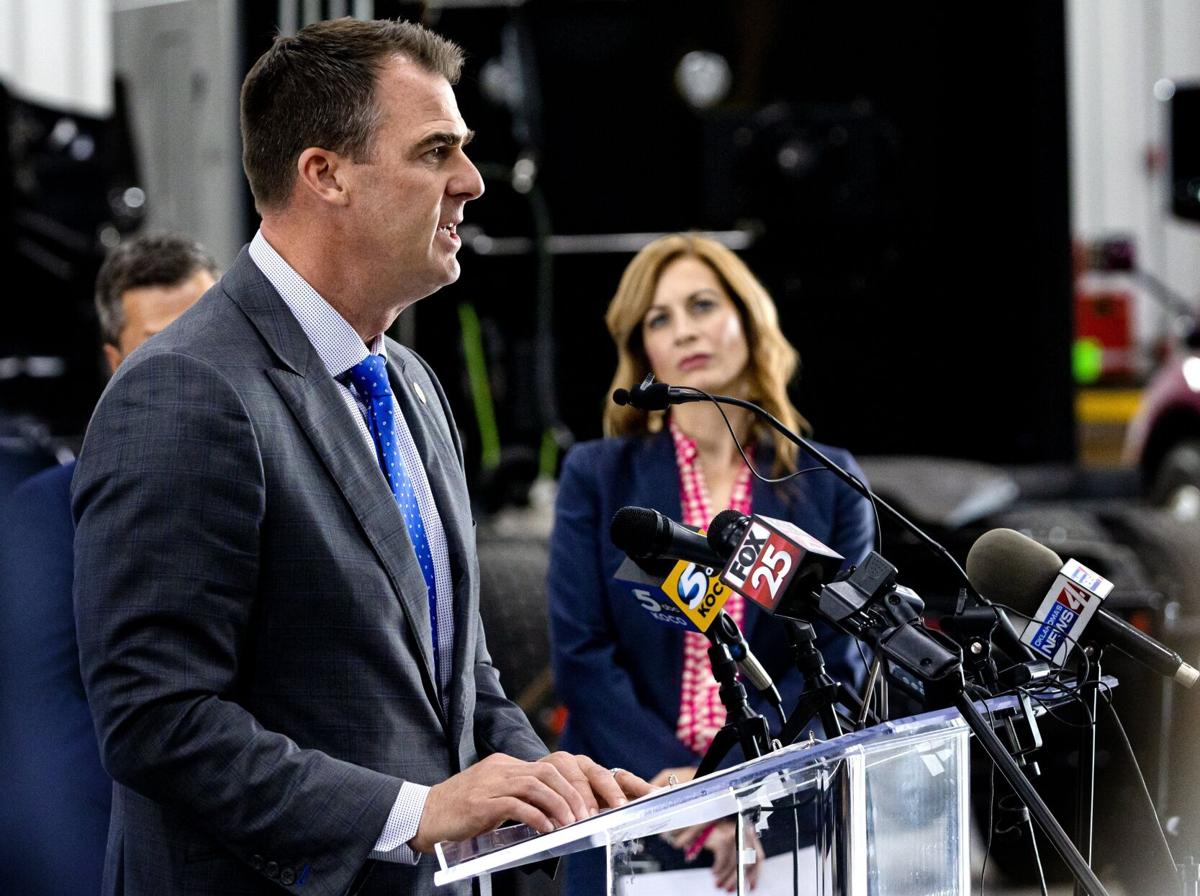 We never liked the idea of turning away federal pandemic-related enhanced unemployment benefits, and now the legality is pending at the Oklahoma Supreme Court.
With COVID-19 cases at prevaccine levels and hospitals filling with younger patients, the state needs to reconsider its decision to disband the federal program.
The main benefit was a $300 weekly additional payment. Other benefits at stake include extending benefits beyond the traditional 26-week cutoff and providing assistance to people who usually don't qualify, such as self-employed or gig workers.
In June, Gov. Kevin Stitt disbanded the program, arguing that the extra payments were making it harder for businesses to attract workers.
Stitt announced an incentive program that could provide $1,200 to people returning to the workforce, which was a good and positive approach to the same issue. But that program came with eligibility rules and would only cover about 20,000 of the 90,000 people receiving benefits at that time.
Workers are worried about not meeting the strict deadlines to qualify, including employers not hiring fast enough to meet eligibility criteria.
The incentive program also assumes money is the only reason workers don't accept jobs.
Other concerns ranking high when people consider work options include child-care needs, transportation, obligations as a family caregiver and health benefits.
Ensuring a safe working environment is part of the equation as workers look at the risk of virus exposure on the job.
An Oklahoma County district judge last week ordered the state to resume unemployment benefits as originally distributed, saying Stitt acted unilaterally without authority or consent from the Board of Commissioners of the Oklahoma Employment Securities Commission.
An emergency appeal was filed at the state's high court by Attorney General John O'Connor. The Oklahoma Supreme Court heard the case on Wednesday.
Regardless of the outcome, state leaders need to reassess how the change has affected Oklahomans and other issues that may be in the way.
For those who haven't found work or for employers frustrated by a lack of applicants, other obstacles may be in the way. This incentive program might not work for them.