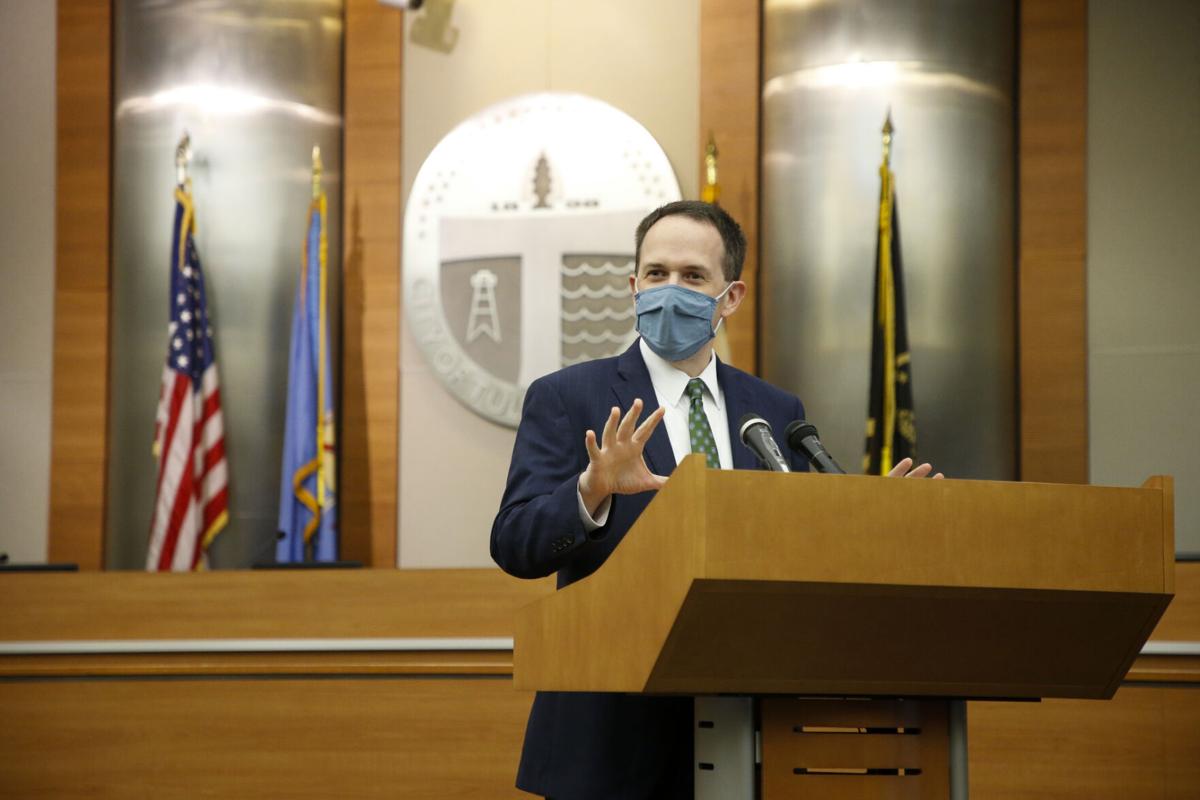 There's a lot of good to be said about Mayor G.T. Bynum's proposed $799.4 million 2022 budget.
It's balanced, doesn't need any tax increases and doesn't rely on unsustainable federal relief money.
It increases the city's Rainy Day fund savings by $4 million.
It includes pay raises for deserving city employees and doesn't plan for any layoffs. Furloughs, hiring freezes and travel bans, which were part of the necessary steps to get through the fiscal impact of the COVID-19 pandemic, won't be repeated.
It avoids other budget-cutting tactics use in previous tough times, including pool closings and insufficient mowing of city property.
It plans for needed areas of progress: Replacement of the city's animal shelter and a new police records management system. The Parks Department day camp program will expand.
It includes an expansion of the city's Community Response Team, which assists people in mental health crises, to five days a week.
It replaces aging fire equipment.
It adds public liaisons to make the Municipal Court process less difficult for citizens.
It continues progress on neighborhood street lighting.
It continues progress on city street maintenance.
It has no increases in water and trash rates. Sewer and storm water rates will rise but only by 3%, instead of the previously anticipated 7%.
And, it was put together by the mayor in a consultative process with city councilors.
All of that is for the good.
The biggest problem in the proposed budget — and Bynum makes it clear that it bothers him, too — is that it doesn't continue progress in expanding the Tulsa police and fire departments.
While the city isn't breaking faith with voters, beefing up the police and fire departments were a driving issue in the 2016 Vision extension vote, which dedicated a portion of the tax to public safety.
The previous two years the city has budgeted for 90-person police academy classes to increase TPD manpower. That isn't in the plans this year, but remains on the table for next year.
The Tulsa City Council has through the end of June to consider the budget and to hear from the public. That input is important, and changes are not only possible, but should be welcome as part of the democratic process.
But Bynum has given the city an excellent place to start from: A cautious budget proposal in uncertain times that includes high priority targets for improvement and maintenance of critical city services.