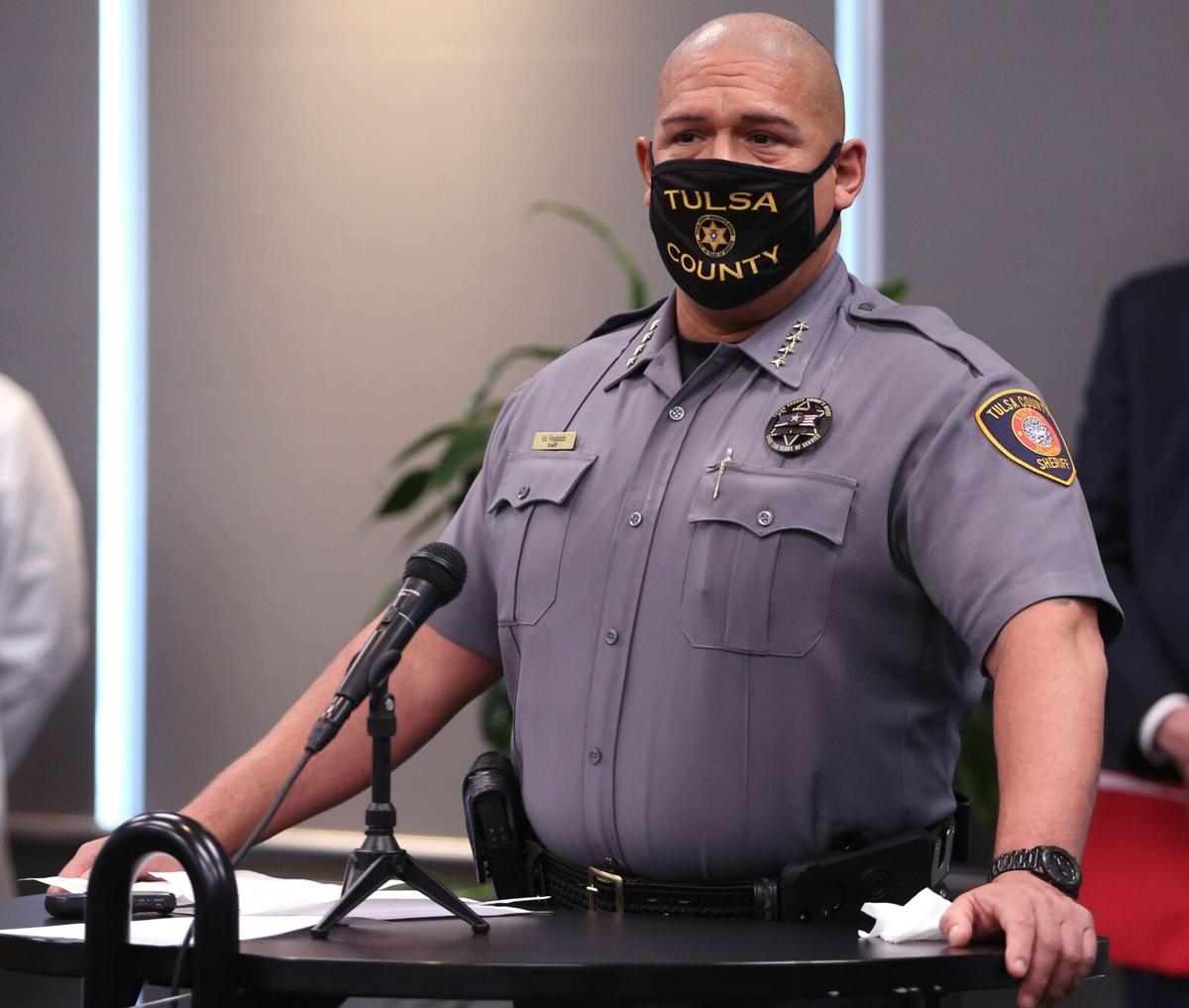 Tulsa County Sheriff Vic Regalado has drawn attention in recent months for things that have nothing to do with how he polices his jurisdiction or runs the jail.
Regalado recently spoke at a Health and Freedom Conference at Rhema Bible College on the same program that included My Pillow founder (and election denier) Michael Lindell, actor Jim Caviezel, who discussed frightening and bizarre QAnon conspiracy theories about adrenaline being harvested from children, and a ceremonial mask-burning.
Before that, he appeared before a group that fights gun control measures and talked about the potential for federal incursions on the Second Amendment, adding that he wanted state authority to arrest federal officials who try to seize guns unconstitutionally.
Before that, he was a warm-up speaker for then-President Donald Trump at his June Tulsa rally and in a television ad for Sen. Jim Inhofe's reelection campaign.
Regalado has the same freedom of speech as any other Tulsa County resident, but he made all those appearances in his Tulsa County Sheriff's uniform, which should bother those who agree and disagree with him.
We're not questioning the legality of Regalado wearing his uniform when doing things outside law enforcement, but its propriety.
By wearing the uniform in an obviously political setting, he can easily be seen as extending the color of law to partisan efforts. It feels like intimidation to those who disagree with him politically.
His uniformed presence at the Health and Freedom Conference was disturbing for a different, but related reason. Regalado isn't responsible for what other people said at the event, but we are concerned that by appearing with them in his uniform he lends his credibility and the emblems of Tulsa County law enforcement to their far-fetched, controversial ideas.
We met with Regalado this week. The sheriff says he agrees to speak to virtually any public group that has a connection to his office's responsibilities, including those on the left or the right. He says he is absolutely not looking to go from the sheriff's post to another political office. He says he doesn't know if the November election was free and fair, but that Joe Biden is indisputably the president of the United States.
During the meeting, we spent some time remembering issues where we think he's done a good job. He's reformed the sheriff's office from what was left by his predecessor. He's worked for more humane treatment of people with mentally illnesses. He's run the jail well. He's advocated for some smart-on-crime reforms.
But we think he needs to show more discretion about who he speaks to and who he appears with. Further, he should leave his uniform in the closet and wear a business suit when attending speaking engagements where there's any chance that his comments or his appearance with a controversial organization could be misread.