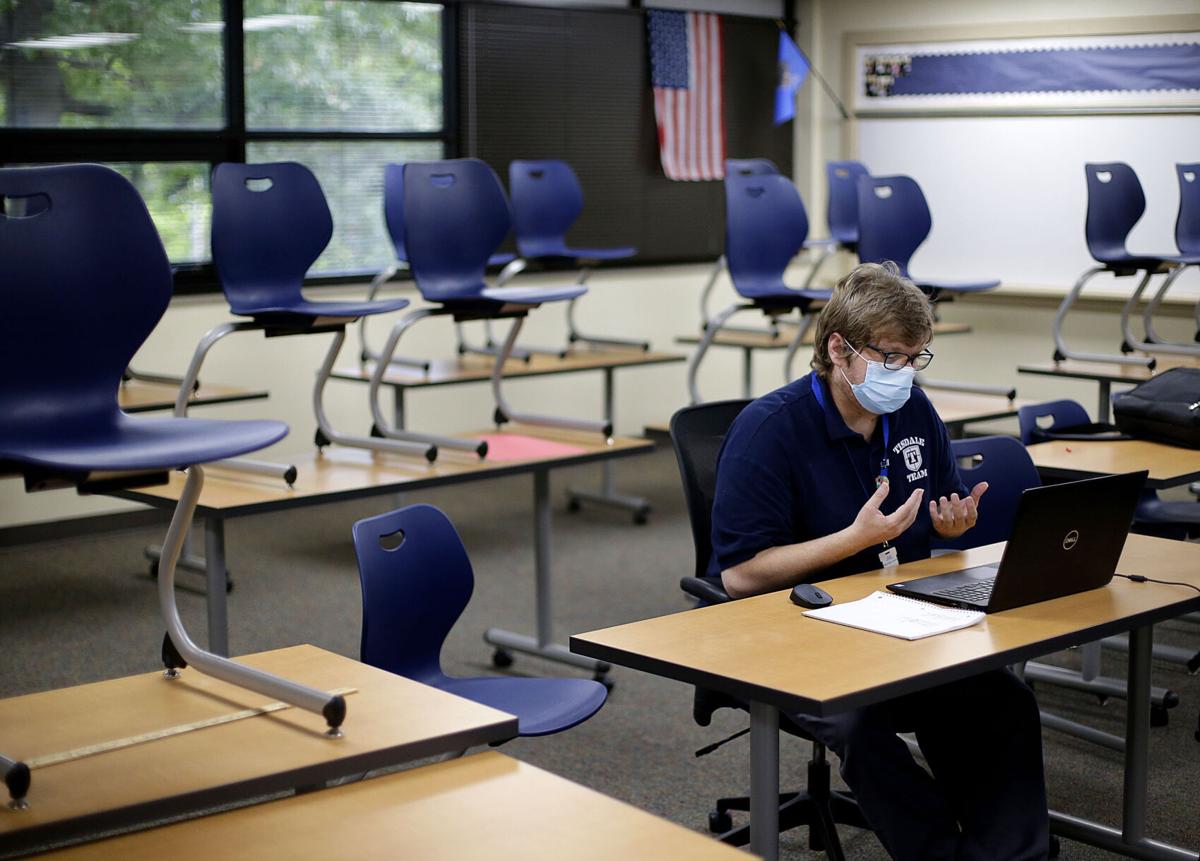 It was an emotional decision for the school board, touching on many aspects: achievement gaps, teacher retention and health of staff and families.
The 4-3 board vote reflects how parents and the public remain split on the issue.
Opposition came from the board's only Black and Latina representatives, who had concerns about COVID-19 disproportionately affecting their communities and the recent harsh winter weather.
Other board members questioned having adequate time for teachers to return to in-class learning, contingency plans for outbreaks, safety precautions and sufficient staffing levels.
We back the board's decision, but share the anxieties.
But, the district must be flexible, and the community needs to step up with help.
TPS has been a target of Gov. Kevin Stitt and other advocates for in-person learning, often making inapt comparisons to other districts.
With more buildings, staff, geographic area and at-risk populations to oversee, TPS is unique in northeastern Oklahoma.
Many districts with in-person options have been forced into distance learning from time to time due to outbreaks. This becomes more complicated in bigger districts.
The greater danger for COVID-19 spread in schools is not among students, but among adult staff and to families of students.
If the state is pushing the school doors open, state leaders need to get vaccines to teachers now. No one should be forced to work in an environment where they feel unsafe.
How the state and districts treat teachers and staff during the pandemic will determine faculty retention, which is critical to recovering from the pandemic's damage.
The CDC emphasizes physical distancing, masks and hygiene. It also recommended opening if the community spread was less than 100 infected people per 100,000 residents, which is the moderate risk category. Currently, Tulsa County ZIP codes are in the high to extremely high risk.
If schools are to remain safe and open, everyone must exercising the well-rehearsed safety precautions: masks, distancing, hygiene and vaccination.
A significant obstacle for schools has been a lack of substitutes. This isn't a new challenge for TPS, but one exacerbated by the pandemic.
Indeed, the staffing shortages are one of the things that have driven suburban districts into distance learning.
The TPS decision to return to classrooms is an optimistic and necessary move, but one we urge everyone to take with caution.
---