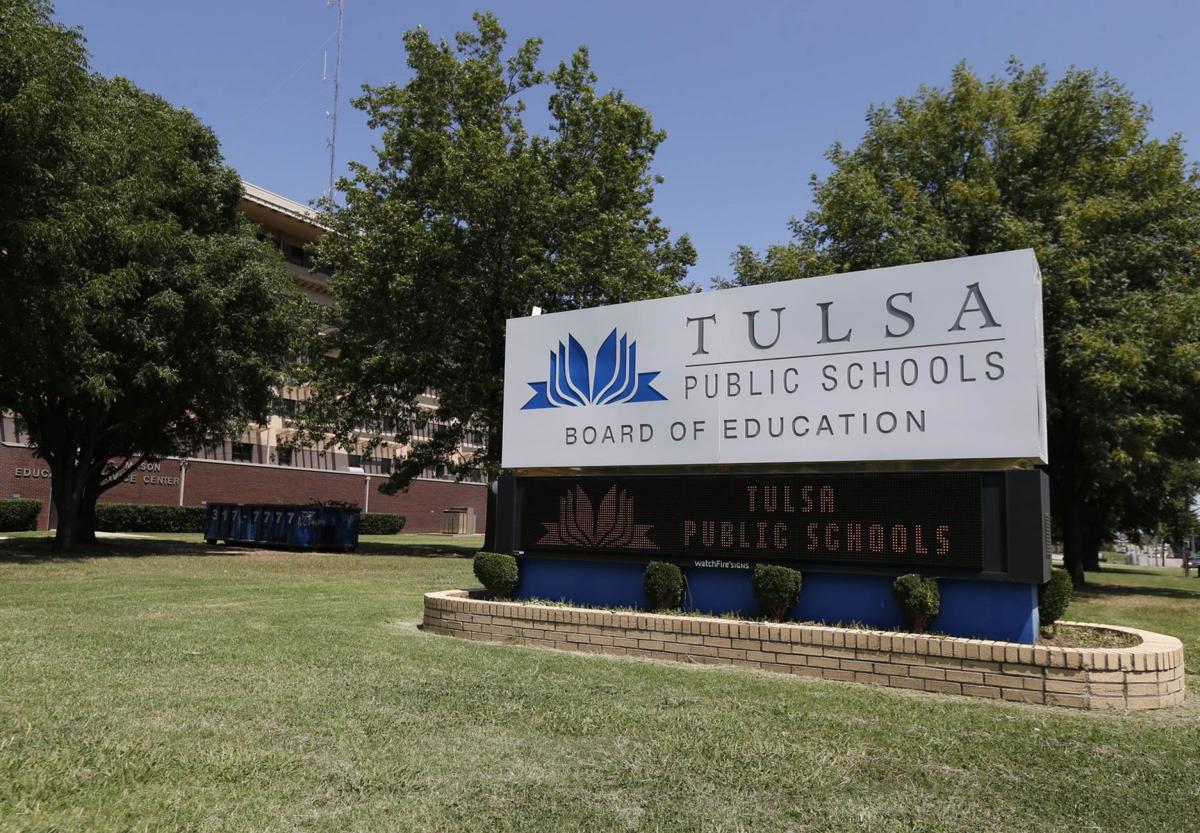 Tulsa Public Schools depends on approval of Tuesday's bond package to improve education for students and working conditions for teachers.
All of Tulsa benefits from having a robust school system with well-educated graduates ready for college and the workforce.
The five-year bond package does not increase taxes; it replaces retiring bonds to continue infrastructure and program improvements.
A Tulsa owner of a $100,000 home pays $23 a month for TPS to make multimillion investments into its schools. That is a great deal.
This bond package will provide marching band and athletic uniforms, exterior lights, digital outdoor signs, wireless bus connections, playground equipment, HVAC upgrades, parking lot improvements, cybersecurity updates and expansions of early childhood and Montessori programs.
Bigger projects include an indoor soccer facility at Hale High School, an agriculture building at Webster High School, new cafeterias at all nine highs schools and a softball field west of Rogers High School.
The transportation package would buy smaller buses for options to get students to Tulsa Tech or Tulsa Community College or provide college visits or school club travel.
The list goes on and has something for every school.
The details of the package have been thoroughly and publicly vetted. TPS has held frequent town hall meetings and offers information online. The Tulsa World published a five-part series examining the proposed projects and spending from the 2015 bond package.
The TPS bond process has been efficient, transparent and successful. It took the Tulsa district years to catch up with the suburban districts that had been approving bonds for decades.
A typical TPS classroom now has most items purchased through bonds, from desks to computers to smartboards. Bonds have paid for teacher professional development and student programs like STEM, fine arts and sports.
Voters have been consistent in recent years in supporting bonds for the TPS district to remain competitive. There is no reason to stop now.
Bond elections typically bring out the anti-tax voters. With this one, opposition emerged with arguments disagreeing with administrative decisions unrelated to bond packages.
None are good enough reasons to deny needed material to the children it will serve. To use a metaphor, that is biting off your nose to spite your face.
School districts have become reliant on bonds to make up for funding cuts by the state Legislature. State funding is almost entirely used for teacher and staff salaries and benefits.
The TPS bond package was developed by a 35-member citizens committee and will be overseen by a different volunteer citizen committee.
Vote yes on the TPS bond to continue supporting Tulsa education.