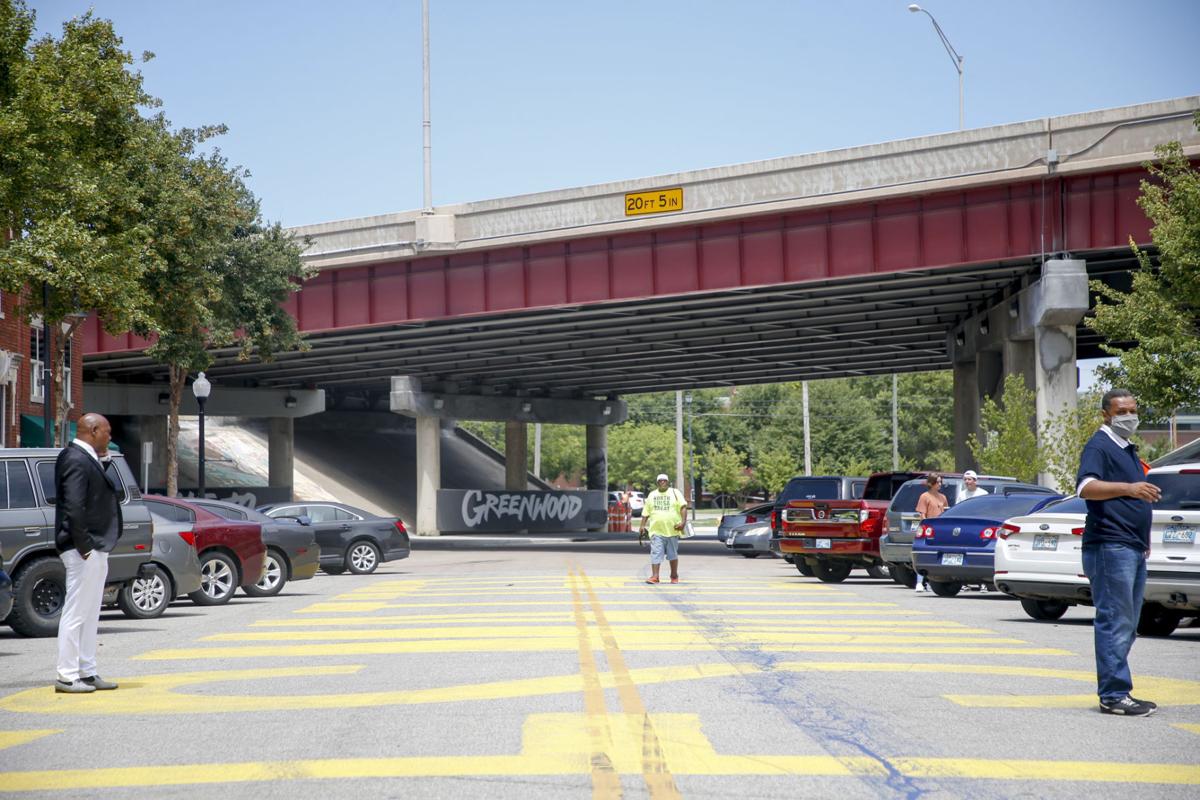 Senate Bill 834 would also authorize city road signs announcing local support for police. The bill is now pending with the state House.
Federal standards make it clear that road lines must be yellow or white depending on whether they regulate traffic going the same direction or in opposite directions.
Sen. Darrell Weaver, the bill's author, says his legislation recognizes that, and that no one's going to be repainting the lanes stripes on state highways because of his proposal. He says he would expect the line-painting option would be used very rarely and only in the small number of places where it would fit within federal standards.
We hope the language in Weaver's bill is clear and strong enough to make his intent clear. If so, that somewhat eases our first concern about the bill — safety.
Beyond federal rules, street striping is done in yellow or white for a reason. Those are the most visible colors and the sharpest contrasts with roadways. Making streets less safe would be a horrible way to honor police.
We remain concerned, however, that the proposed signage (and the road lines, too, if their intent is made obvious) would create the same problems as the Black Lives Matter painting on a Tulsa street did last year.
Activists painted a BLM sign on Greenwood Avenue immediately before President Donald Trump held a rally in Tulsa. At the time, city officials worried that allowing the painting to remain created a public forum and that other groups would want the same treatment. The specter of Nazis or the Ku Klux Klan repainting city streets was raised. Significantly, then-Tulsa County Republican Party Chairman Bob Jack asked the city what it would take to paint "Blue Lives Matter" on streets as a sign of police support during the controversy.
Weaver honestly can say his bill had nothing to do with that argument. He's been pushing the idea for three years in the Legislature, long before the Tulsa controversies.
But given that local context, it seems inevitable that allowing cities to post signs supporting police or painting lines on some roads raises the potential for all sorts of people demanding their own signage and street lines. Giving a political message to street signs — even a message supported by the vast majority and authorized by the Legislature — sounds very close to a public forum to us. At the very least, we'd expect someone to try that argument just to see how much court time they can tie up arguing it.
The Legislature can do a lot of things to express support for police. It can fund state law enforcement adequately; pass better criminal statutes; take appropriate steps to reduce crime; and make sure law enforcement has high standards for hiring, promotion and oversight. All of those things show lawmakers care enough about law enforcement to do the right but possibly expensive or politically difficult thing.
Blue paint is cheap, but the message you send with it might create more problems than it solves.