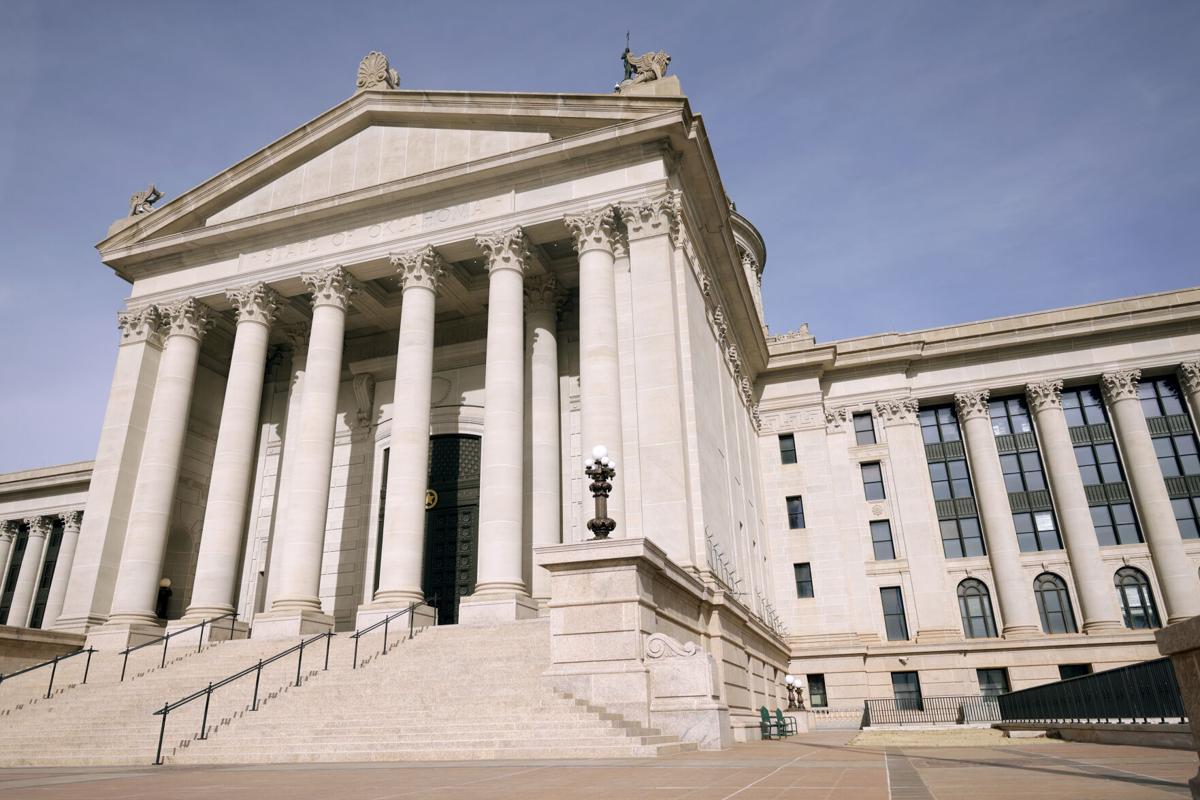 The House Elections and Ethics Committee rejected a bill to end straight-party voting in Oklahoma on Thursday.
Ironically, but predictably, the committee decision come on a straight-party vote. The four voting Republicans opposed House Bill 1016. The one Democrat on the committee voted for it.
It was one of the consistent pile of votes in which the rural forces in the Legislature combined to overwhelm urban and suburban interests, outnumbered because of the cancerous effects of partisan gerrymandering. Three of the four votes against the bill came from lawmakers in rural districts. One came from an Oklahoma City legislator. The yes vote came from an Oklahoma City House member.
Failing a legislative miracle, straight-party voting will remain on the books in Oklahoma for another year.
Straight-party voting is a throwback to an earlier age when illiterate citizens simply checked off their party's symbol on Election Day. Reading isn't the issue any longer, but straight-party voting remains the crutch of low-information voters and the best friend of the politicians who rely on them.
In Oklahoma, it was devised as a tool of the Democratic Party to hold control of the Legislature and other elected offices for decades. When the state's politics shifted red, it became the hip-pocket ace for the Republicans. It was wrong then; it's wrong now.
The strongest argument against straight-party voting is that there is no strong case for it. Convenience is not a convincing argument. It's a rationalization for ignorance and laziness: Voters who can't be bothered to learn enough about the people they support to recognize their names in print and mark the adjacent box.
Only six states still allow straight-party voting, and one of those, Indiana, only allows it in some elections. Texas did away with straight-party voting 2017. No state bordering Oklahoma allows it.
In our experience, the most adamant supporters of straight-party voting are those who think of all politics nationally, which makes voting for a Democrat for county sheriff the equivalent of voting for Chuck Schumer for czar. That's neither accurate nor rational, and it's a strong argument for making local races nonpartisan: Potholes aren't red or blue, as Tulsa's city government has effectively proven.
Straight-party voting and partisan gerrymandering solidify single-party control of state politics, which makes Oklahoma an afterthought in national policy and funding priorities, encourages malfeasance and corruption at the state Capitol, perpetuates the underfunding of critical state services and keeps Oklahoma poor and underserved. Again, all that was true when Democrats instituted it; it's still true today.