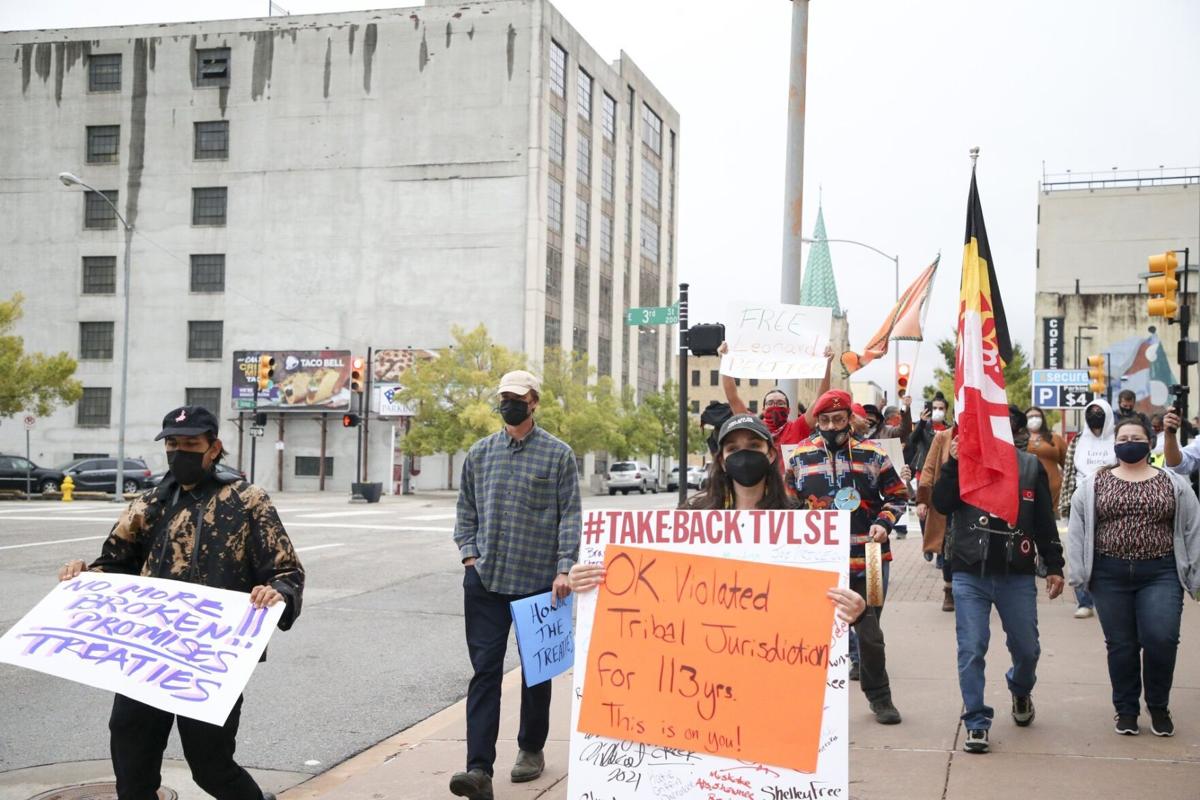 The state has two choices regarding the McGirt Supreme Court ruling: adapt to the ruling by working with tribal nations and U.S. attorneys or spend resources for a long-shot at the high court to reverse its decision.
The first option would serve Oklahomans best. Right now, the battle against the decision is harming relations with tribal nations and slowing efforts to shore up problems with prosecutions.
McGirt refers to the 2020 Supreme Court finding that the Muscogee Nation's reservation, which includes most of Tulsa, was never dissolved by Congress. It resulted in Oklahoma losing criminal jurisdiction for crimes involving Indigenous suspects or victims.
The decision has been extended to Cherokee, Chickasaw, Choctaw, Seminole and Quapaw nations. Its shift in jurisdiction reversed more than a century of state sovereignty that gave Oklahoma courts prosecution rights.
In Tulsa, Acting U.S. Attorney Clint Johnson said his office has reviewed more than 3,000 cases since the decision and prioritizes violent felonies. Of those, 900 cases have been opened with 450 indicted, and 1,900 referred to Cherokee or Muscogee Nations. Tribal courts largely handle property crimes.
State officials and local enforcement say the tribal courts are not prosecuting cases, an allegation denied by tribal leaders.
Gov. Kevin Stitt and Attorney General John O'Connor are seeking to overturn the decision. The state asked the city of Tulsa to join those efforts by filing a friend of the court brief, as Tulsa World reporters found through the state's Open Records Act.
Tulsa Mayor G.T. Bynum agreed. The Greater Tulsa Indian Affairs Commission members say they were not consulted, nor was the City Council informed. The leaders of the Cherokee and Chickasaw nations were advised of Bynum's decision the previous day only after they asked of the city's plans.
We do not see a benefit for Tulsa to join in the state's fight and wish Bynum had been more collaborative with tribal leaders and the city commission, which exists to provide input to officials on Indigenous issues.
McGirt has not caused chaos across Oklahoma, as portrayed by state officials in court filings and in the national media. Problems can be resolved if state and local entities work with tribal governments.
That does not seem to be happening. The growing wedge has led to protests from Indigenous residents at public forums and in front of Tulsa City Hall.
The Supreme Court ruling provided an avenue for officials disagreeing with the decision — congressional action. The solution resides with Congress to authorize tribal-state compacts to allow for state prosecution of most crimes in Indian Country.
The Supreme Court is unlikely to undo a ruling it made just a couple of years ago. The makeup of the court has only changed by the addition of Amy Coney Barrett, who has thin experience with Native American law.
Instead of dedicating so much energy and resources on an approach sowing discord, it's time to go in the direction of cooperation with public safety in mind.
---