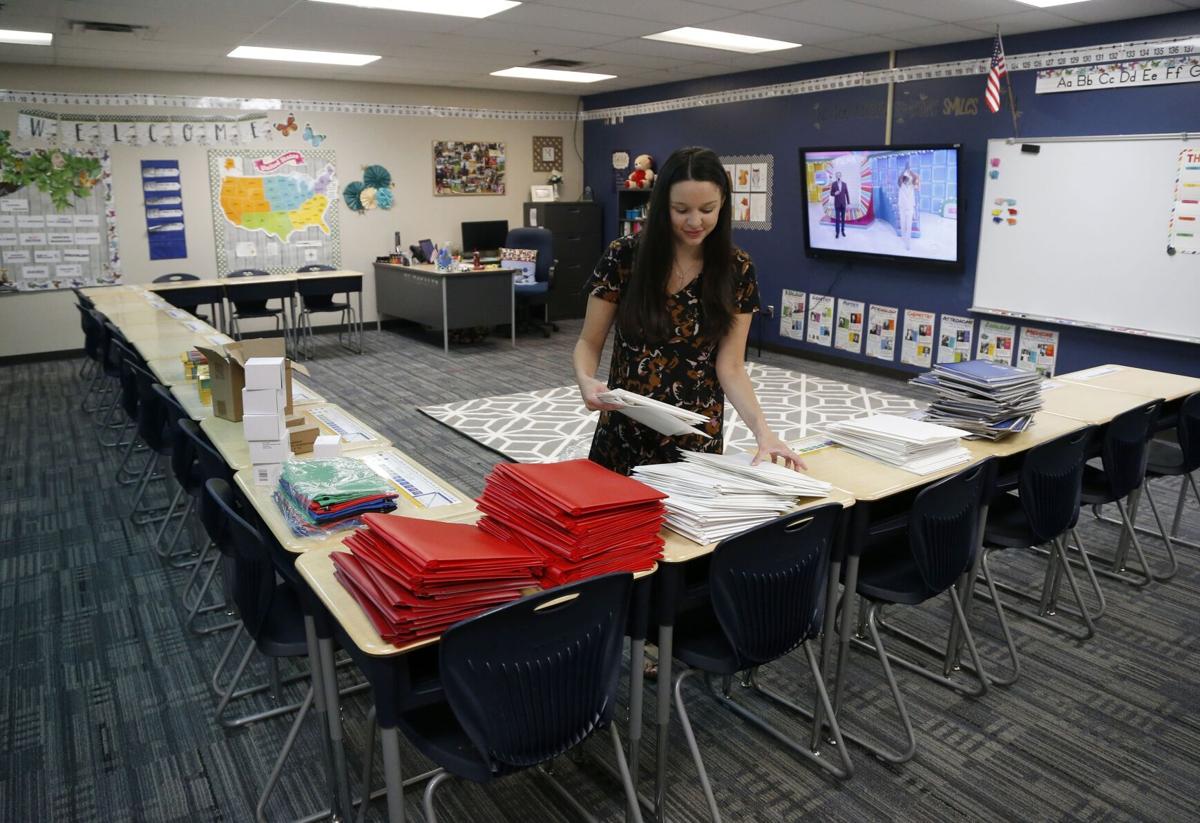 Oklahoma's ongoing teacher shortage crisis has left the state with yet another regrettable milestone: a record number of emergency teaching certifications awarded to help fill widening gaps among the ranks of the state's educators.
Emergency certification used to be a rarely used process to temporarily put an unqualified teacher into a classroom. It has become a crutch in the past decade to prop up a broken teacher recruitment and retention system.
That brings the number of emergency certifications up to 3,428 since June 1, already topping the then-record 3,321 set during the 2019-2020 academic year.
These are incredible figures, especially considering that only 32 emergency certifications were approved just a decade ago. That's more than a 100-fold increase since the 2011-2012 school year.
These certifications have risen annually in nine of those same 10 years.
The teacher shortage pre-dates the COVID-19 pandemic, but the public health crisis only exacerbated the problem.
Reasons include pay, work environment and overall treatment of public education.
Even with recent pay raises, Oklahoma still trails national and regional averages for teacher compensation. Many teachers cite stress from increased demands and criticism as reasons they're leaving the profession.
This translates to larger class sizes, overworked teachers and an increased demand for substitute teachers, also in serious short supply. Ultimately, all this has a negative impact on students.
A group of lawmakers is studying the issue, and some potential solutions — better compensation, more training and professional development and streamlining the certification process, for example — have been discussed.
Solving this crisis must be a priority for the upcoming legislative session. It's alarming that emergency certification has become routine.
The health of Oklahoma's education system is a foundational component to the state's future success. We cannot give children a brighter future and build a healthy workforce if our schools are buckling under the weight of a broken teacher pipeline.
It is an unsustainable bandage, and lawmakers cannot allow this to be a new normal.