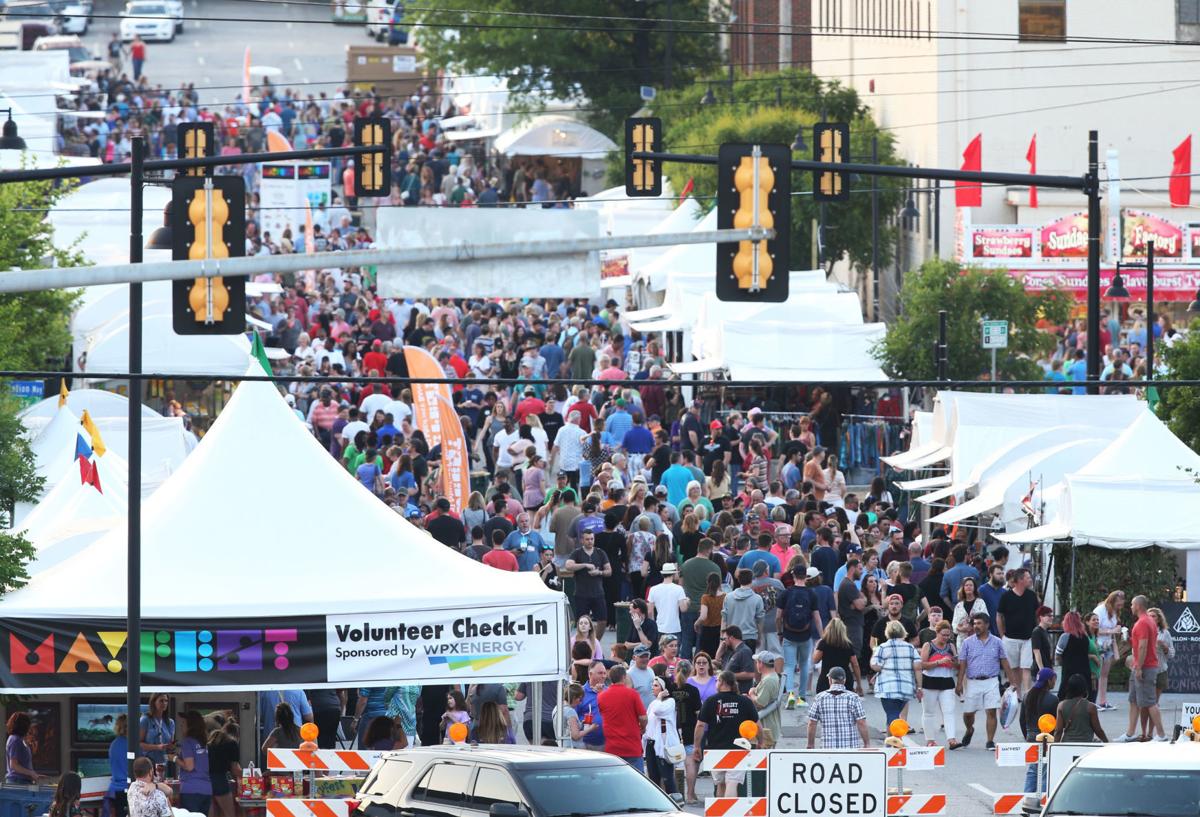 Remember when Mayfest organizers had nothing more threatening than the chance of a spring thunderstorm to worry about?
Nature's true destructive potential showed the city what it could do with the pandemic of 2020, which, among many other things, led to the annual art show's cancellation.
The latest example that normalcy — after a fashion — is returning to the world was last week's announcement that Mayfest is coming back.
The mostly outdoor event that was a mainstay of downtown life prior to the pandemic is set to return May 7-9 on the north edge of downtown, from the Tulsa Arts District to historic Greenwood.
The Tulsa Health Department has approved the safety plan compiled for the festival. That means masked vendors, staff and volunteers. Guests will be strongly encouraged to mask up, too.
The festival will be engineered to provide for one-way traffic flow where possible, hand-washing facilities or hand-sanitizing stations, physical barriers and guides to create social distance and touchless payment options where possible.
Mayfest will limit indoor events, keep attendance there at a minimum and maintain appropriate health protocols.
Some details are being worked out, and that might lead to additional hygiene rules, which we urge Mayfest patrons will follow for their own good.
As with all such plans to reopen, it's important for Mayfest organizers to continue to follow the science and be ready to make hard decisions again, if necessary to protect the public health. We all hope that the pandemic is fading away, but we've been unpleasantly surprised by the progress of events before, and we need to be ready to pivot if necessary.
Among those who have been hit hardest by the COVID-19 contraction are performers and the traveling artist who rely on events like Mayfest for their incomes.
Last year's cancellation was bad economic news for the artists and depressing for the city: Evidence of how much we were losing because of the virus.
Mayfest's return will be a happy day for Tulsa. We hope it once again becomes an annual tradition that brings big, happy, healthy crowds downtown to celebrate spring and art.
And we hope it doesn't rain.
---
Wayne Greene reads the March 26 Tulsa  World editorial: Vaccination success story.