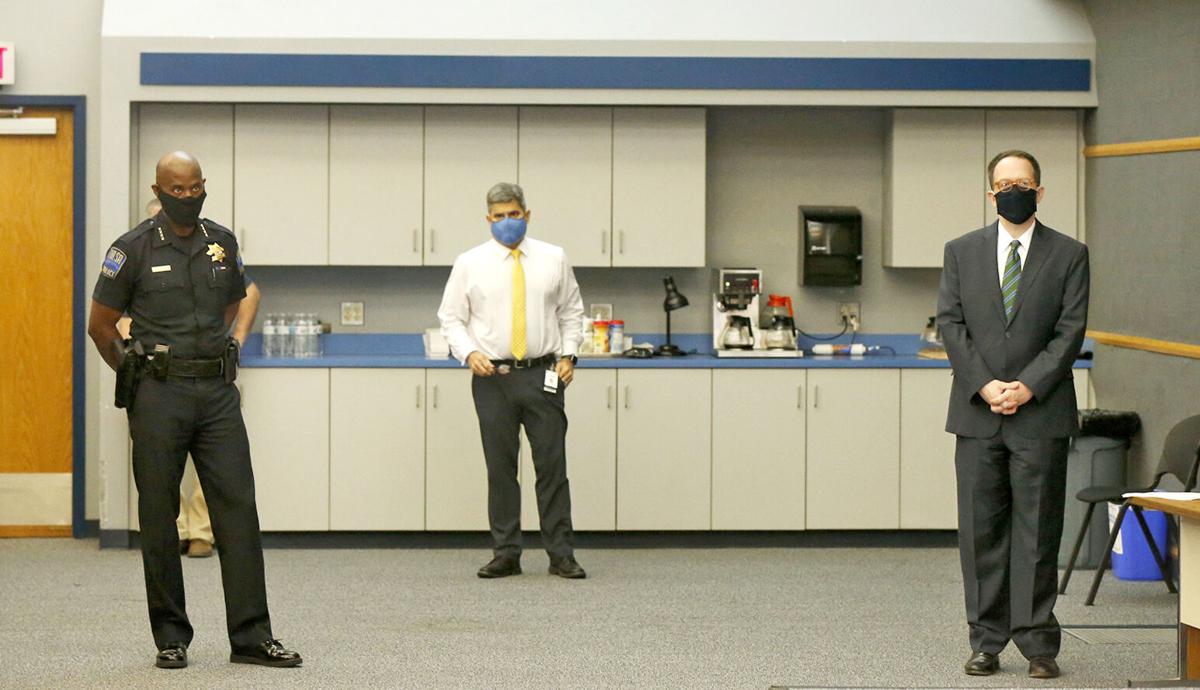 Tulsa's mask mandate expires Friday. As intended, it reduced the spread of the COVID-19 virus and took pressure off hospitals as they were overwhelmed with critical patient loads.
Data from the Tulsa Health Department indicate the time is right for easing back on a mandate with the county largely at a moderate risk for spread. A couple of pockets of low risk exist, and another two spots for high risk linger.
Prevention from masks, distancing and hand-washing added to the aggressive vaccination program have led to the improved rates.
The numbers are moving in the right direction, but the virus isn't gone and new strains are popping up. Even with the force of law removed, it's still important for people to continue wearing masks and adhering the prevention guidelines.
The U.S. Centers for Disease Control and Prevention recently revised its mask guidelines, stating fully vaccinated people could forgo face covering outdoors, but not in crowded spaces like sports stadiums. It's critical to follow the CDC recommendations to keep the trends going downward.
It took courage on behalf of the Tulsa City Councilors and Mayor G.T. Bynum to enact the mandate nine months ago. The action was necessary and effective.
At the time, hospitals were over capacity with cases increasing at a rapid pace. Public health officials warned a breaking point was coming without a mask mandate or shelter-in-place orders.
Tulsa city leaders worked with the Tulsa Health Department to craft a mask mandate based on the infection rates. Other cities followed including Jenks, Owasso, Sand Springs, Sapulpa, Claremore and Glenpool.
Cases in the Tulsa's ZIP codes slowed down, but hospitalizations didn't as patients from non-mask mandate cities kept flooding into the city's health care systems.
Tulsa leaders made the right decision and now stress that residents not let their guard down. People need to get vaccinated and get tested if they show symptoms of COVID-19.
Business, schools and other locations may require masks until the pandemic more fully subsides. Residents ought to respect the decisions of those owners and leaders.
Though the mask mandates sunsets Friday, we expect to see about as many residents wearing masks on Saturday. It's a matter of self-interest, public interest, courtesy and hygiene.