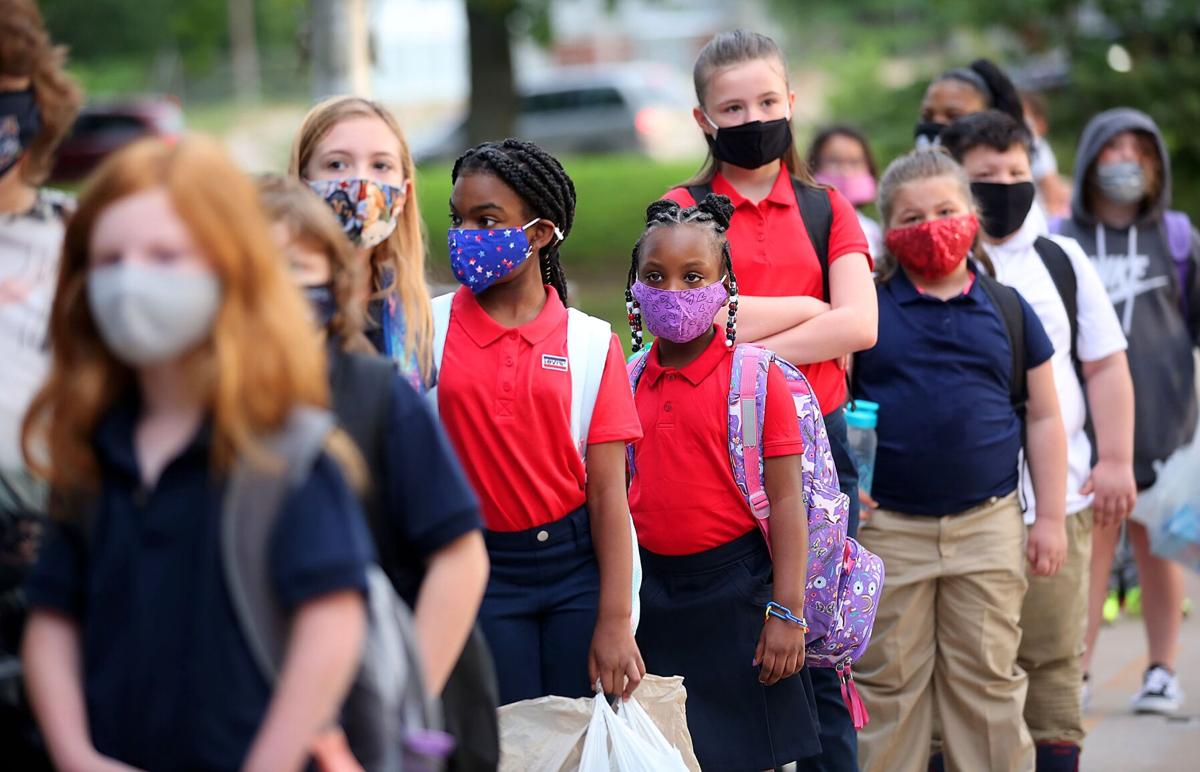 Recent studies show how school COVID-19 prevention mandates intersect with the home lives and trauma of children.
Keeping the virus from schools has a direct line to keeping children's parents and grandparents alive.
It's been found that 1 in every 515 American children has lost a parent or grandparent caregiver to the virus, according to a modeling study published in the journal Pediatrics. It mirrors similarly devastating effects on children published in The Lancet medical journal, though that study had an international focus.
These are reminders that prevention efforts at schools aren't just about students. It's about containing the virus from spreading to those who love and care for them.
Children are going through a hard time with the pandemic. The lockdowns last year increased tension in homes, and financial insecurity added anxiety.
Distance learning was frustrating for students, educators and caregivers, evident in the lower test scores from this year. To open the school doors safely, educators and public health experts wanted to include mask mandates, particularly in communities experiencing jumps in new cases.
Oklahoma legislators passed a law banning districts from requiring masks, now being challenged in court by health care providers.
Considering the high number of deaths and survivors with unknown long-haul conditions, masking seems like a minor request for areas with high spread.
A popular argument against school masking has been that children contracting the virus don't get that sick. The delta variant then came along to prove that wrong.
Also, the notion of freedom ought not to harm others.
Trauma from the pandemic adds to the burdens being placed on schools. They will need resources to help students through mental health and academic needs.
Schools are dealing with this against a rising teacher shortage crisis and a lack of substitute teachers.
The worst-case scenarios of death or serious illness aren't that unusual, and these newly published studies ought to refocus the arguments when it comes to schools.
At a minimum, protect local control so officials can respond to changes in their communities.
Vaccines are the best prevention among the tools that include masking, physical distancing and hand washing. A vaccine for children is expected within months. Until then, educators are mindful that efforts to keep students safe have consequences beyond the schoolhouse doors.
Oklahomans need to support educators struggling to meet all these challenges.
Featured video: 140,000 caregivers of children lost to COVID in first year of pandemic