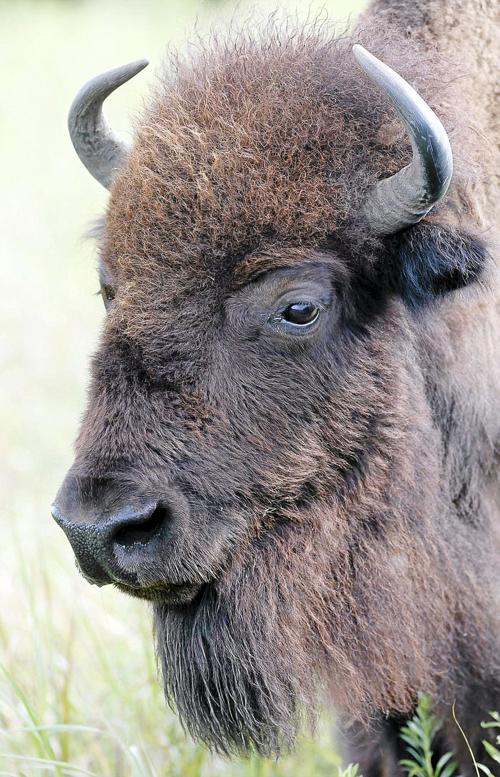 It took nearly 30 years, but a consortium of tribal nations seeking protection for and growth of bison herds finally has support for a permanent program in the U.S. government.
Sen. Jim Inhofe is among the authors of the bipartisan legislation — the Indian Buffalo Management Act — that would create a program within the Department of the Interior to back tribal management and utilization of American bison, also called buffalo.
Several Oklahoma tribal nations joined the Intertribal Buffalo Council that formed in 1992 to reestablish bison on tribal lands. Those nations include Cherokee, Cheyenne Arapaho, Iowa, Modoc, Osage, Quapaw, Seminole and Tonkawa.
Bison have an important role in the history and culture of many Indigenous nations. For generations before white settlement, American Indians relied on bison to provide food, clothing, tools and jewelry. Every part of a bison was used, and keeping a plentiful herd was paramount.
The council states that for tribal nations bison "represent their spirit and remind them of how their lives were once lived, free and in harmony with nature."
In the 1800s, as tribal nations were decimated by displacement and genocide, the bison were slaughtered by white settlers to near extinction. U.S. government officials and military officers killed bison as a tactic to deny food and resources to Indigenous people resisting takeover of their lands.
That made survival by Indigenous people even more difficult.
In 1900, only 300 bison were known to exist. Through targeted conservation, the population now extends into the several hundred thousands. Oklahoma is home to many bison herds, and the bison is the official state animal.
The legislation would direct the Department of the Interior to create a program with three goals: promote and develop the capacity of tribes and tribal organizations to manage buffalo and buffalo habitat; protect and enhance buffalo herds for the maximum benefit of tribes; and include tribes in the decision-making regrading buffalo.
It would keep tribal nations in control of the bison herds and provide federal funding and expertise for tribal herds.
Inhofe is right to champion this bill. Reps. Markwayne Mullin, Tom Cole and Stephanie Bice have stated support for this legislation on the House side.
It is an important move forward in restoring what was taken from American Indians. It will strengthen tribal nations and Oklahoma to have more bison roaming on the land.
---
Featured video: Uniquely Oklahoma — Summer on the prairie: 'When the tall grasses start reaching for the sky'