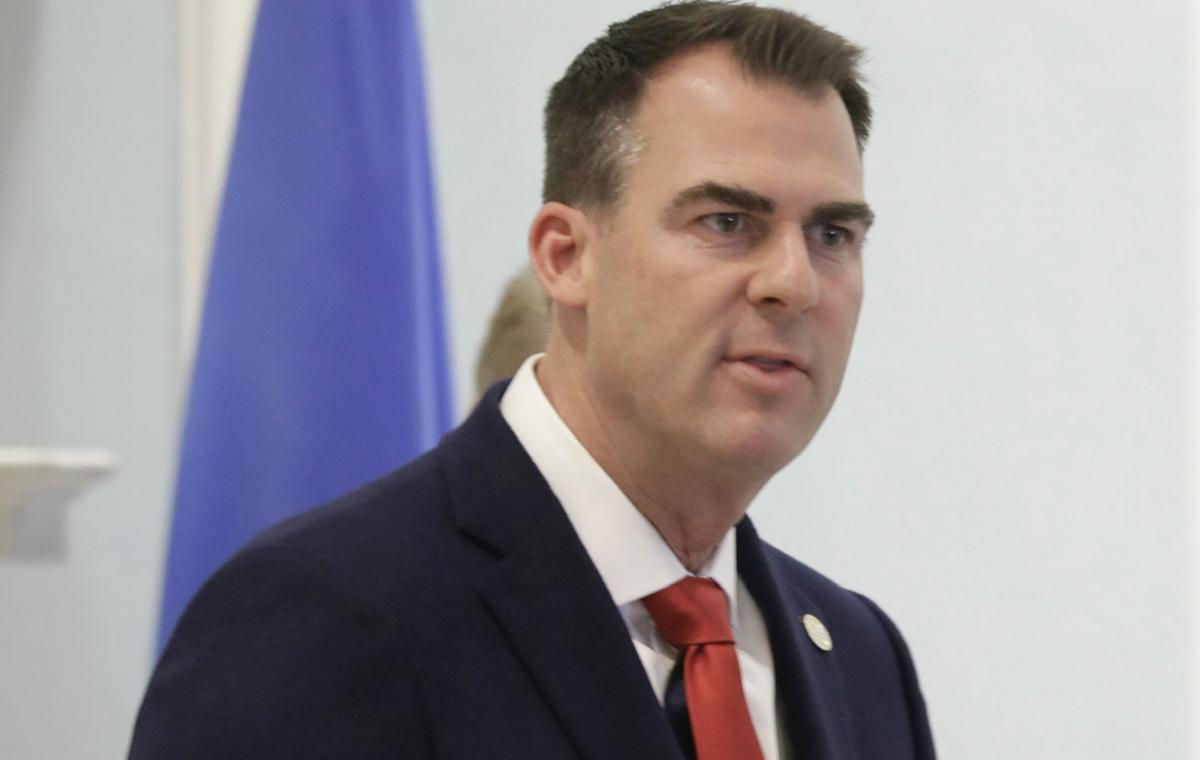 Gov. Kevin Stitt's all-in approach to resisting federal vaccine mandates has opened up a new front, this time taking on the Pentagon.
Stitt, who as governor has authority over the Oklahoma Army and Air National Guard, made an abrupt change of command that became public last week. He relieved then-Adjutant General Michael Thompson and replaced him with new Adjutant General Thomas Mancino.
Among his first acts as commander of the Oklahoma Guard, Mancino reversed an existing Guard policy — one that mirrored Defense Department rules — that requires members to take the COVID-19 vaccine.
We see numerous problems with this.
First, having Guard troops forgo the vaccine leaves them vulnerable to an outbreak of the virus, and that strikes at readiness.
The whole purpose of the Guard is to respond quickly to emergencies, and that can't happen if several members are sickened by COVID-19 or are unable to perform their duties because they've been exposed to it.
This is why the U.S. military has, for decades, required various vaccinations for service members and why the Pentagon added the COVID-19 vaccine to the battery of inoculations it administers now. A stronger force is a more effective force, and readiness is critical to that aim.
Second, the new policy has holes that make us wonder why the Guard even bothered. It says Guard members can remain unvaccinated as long as their duties stay in state. But should they wish to attend out-of-state training, the vaccine will be required.
Given that Guard members leave the state on occasion, the exemption appears to be nothing more than a cosmetic nod to vaccine-hesitant Guard members and the public at large.
The policy also ignores that the Guard is a dual-purpose institution. Guard members can be called up at any time to carry out military missions overseas and have in recent years deployed to countries such as Afghanistan, Iraq and Ukraine. Anyone called up for future international missions will be required to be vaccinated.
Third, some Guard members are arguing against the vaccine as a personal freedom, but those end at enlistment. The military isn't an exercise in independence; it's about a chain of command and group coherence.
Lastly, we have one more issue with last week's maneuvers by the governor: the treatment of the former Guard commander.
Stitt had previously asked for Thompson's resignation, and they agreed that he'd leave by Jan. 15. That changed on Nov. 10 — the day before Veterans Day — when Stitt told Thompson he was out that day; he found out Mancino was replacing him via social media.
We have confidence that Mancino is suited for the role, but we are struck by how Thompson, a decorated veteran, was treated so shabbily.
We are urging the governor to rethink fighting a mandate battle with the Pentagon that he will likely lose, and to place the Guard's readiness above opening new fronts in the fight against vaccine mandates.