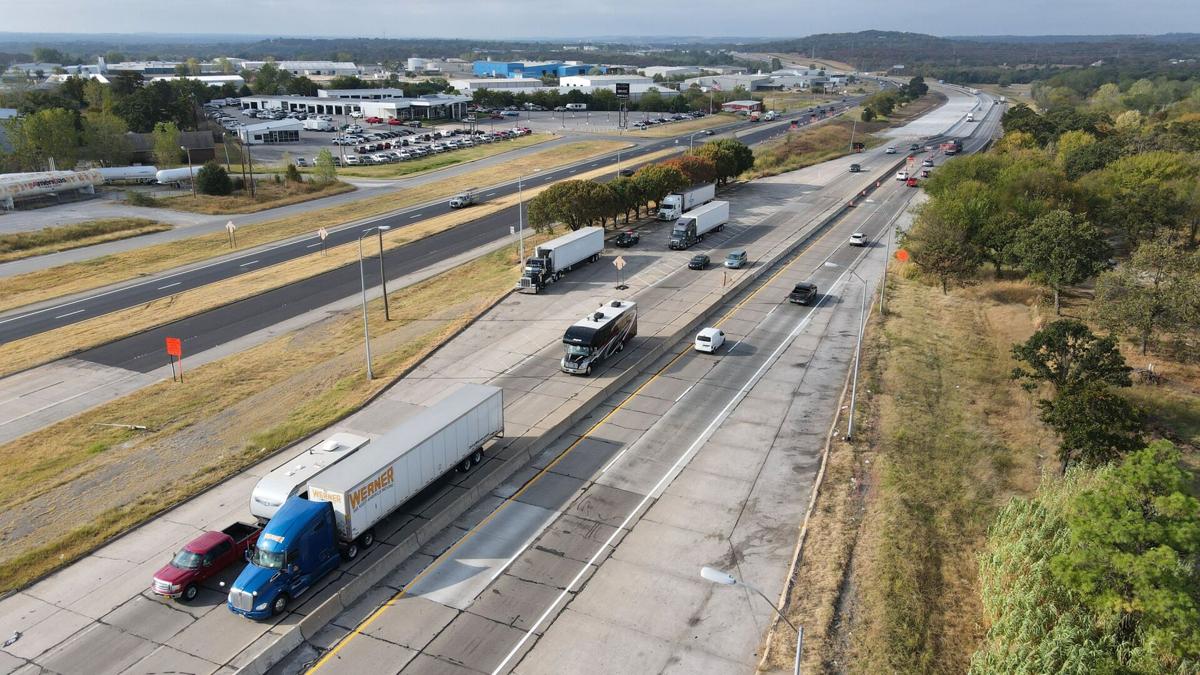 Details about the next big Oklahoma roadway project are coming, but we like what Gov. Kevin Stitt has previewed.
Anyone who has recently driven that stretch of toll road will agree such an expansion is necessary. In addition, lighting among the turnpike would be another important public safety element.
The turnpike opened in May 1953 and is the oldest of the state's 11 turnpikes. It generally runs parallel to U.S. 66 between Tulsa and Oklahoma City. It has become a major thoroughfare for tractor-trailer transport along with commuters and other motorists.
By widening the lanes, it would reduce traffic accidents, lessen driving times and generally relieve stress among drivers.
That's just one aspect of a project that would be a 15-year plan. Stitt said funding would be a combination of state and federal sources, including some from the latest U.S. stimulus package.
The last major road initiative, called Driving Forward, cost about $1 billion and is nearing completion. It funded the Gilcrease Expressway in Tulsa and a new turnpike in eastern Oklahoma County.
That initiative was funded through toll collections. Stitt said a large percentage of tolls are paid by out-of-state drivers.
Transportation officials are expected to get more input from the Oklahoma Transportation Authority board on Tuesday about the new project.
Among the needed infrastructure are some of the rural county roads and bridges showing deterioration. Those connections are critical but often out-of-sight to many Oklahomans. We hope to see those addressed in the next initiative.
Stitt and the transportation officials appear on the right track.
This type of infrastructure work is what taxpayers want from their elected leaders and tax dollars. These ambitious projects are possible when different levels of government work across political lines toward a common goal.