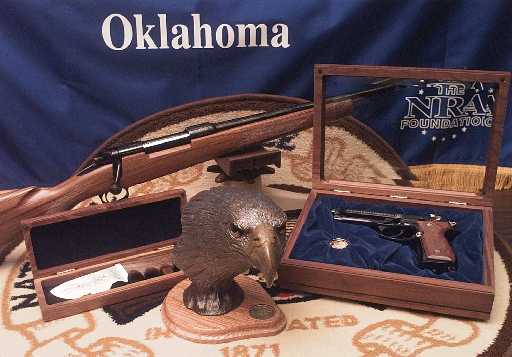 The Oklahoma House recently passed a nonbinding resolution offered by Rep. Steve Bashore, R-Miami, encouraging the National Rifle Association to relocate to the state.
Was the DeLorean factory too far out of reach? How about reviving Blockbuster or Radio Shack? Can we jump on board the AOL bandwagon?
All those have the about same economic power as the NRA right now.
Putting politics aside, the business decision to recruit the gun advocacy group makes no sense with the NRA declaring bankruptcy earlier this year.
The NRA has been in a lengthy legal battle with its long-time marketing firm, Oklahoma-City based Ackerman McQueen. The state of New York sued the organization over alleged fraud, leading to a settlement of $2.5 million and five-year suspension of its insurance business. It continues to battle another lawsuit in New York with the attorney general seeking to dissolve the organization under nonprofit law.
The NRA has announced it was moving its corporate headquarters to Texas.
The financial woes aren't new. Its records show increased spending for things like executive pay, travel and entertainment. In 2018, a gap grew to about $10.8 million and showed less than 10% of its budget spent on its core services of gun safety programs.
The Chapter 11 bankruptcy filing allows the NRA to restructure into a more viable business model.
Until then, Oklahoma leaders could better use their influence and efforts in more productive ways to attract flourishing, stable companies and organizations.
Oklahoma is an open carry state with residents overwhelmingly supporting the Second Amendment. We back safe gun ownership and smart use of economic resources.
Lawmakers can support the Second Amendment and make good business decisions.
Until the NRA gets its house in order, Oklahoma doesn't need to expend its resources on recruiting bankrupt groups.
---
Featured video: Now is the time to kill House Bill 2504