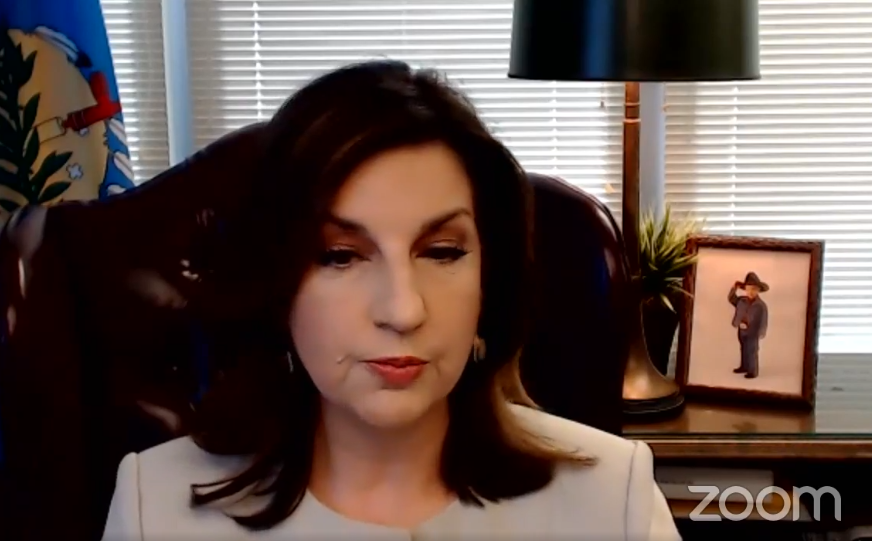 The state Board of Education voted 4-3 Thursday to settle a long-running suit over tax funding for charter schools.
State Superintendent Joy Hofmeister opposed the settlement. Gov. Kevin Stitt has supported it, and the four board members who voted for it were his appointees. We agree with Hofmeister.
In July 2017, the Oklahoma Public Charter School Association sued the state seeking a share of revenues from Oklahoma's gross production, motor vehicle and rural electrification association tax collections, state school land earnings and county tax collections, which currently flow only to traditional public schools.
The proposed settlement would shift tens of millions in tax funds from traditional public schools to charter schools. The biggest losers in that shift would by the Tulsa and Oklahoma City public schools. The biggest winners would be statewide online charters, such as Epic Schools.
The settlement would appear to violate multiple portions of the Oklahoma Constitution. Article 10, Section 9 of the Constitution guarantees local property taxpayers that: "No ad valorem tax shall be levied for state purposes, nor shall any part of the proceeds of any ad valorem tax levy upon any kind of property in this state be used for state purposes." That's exactly what we think would be happening if local tax support for public schools were shifted to statewide charter schools.
Beyond the details of school law, the settlement seeks to rework the premise of charter school funding without the involvement of the Legislature, which is undemocratic and wrong. The promise of charter schools was that they would operate on state funding for students and private donations. Invading the local tax bases of public schools reneges on that arrangement, and certainly shouldn't be accomplished only the say-so of 57% of the unelected state board.
Board member Jennifer Monies cast one of the deciding votes, although she listed on the board of directors of John Rex Charter School, where her son is a student. The school is listed as a member of the Oklahoma Public Charter School Association on the organizations' website. Had Monies recused from the vote, the move to settle the case would have failed. She says she was acting in the interest of 81,000 Oklahoma children in charter schools, not her own in particular.
Charter schools have built-in cost advantages over traditional public schools. They don't have the transportation costs of public schools and aren't bound by the minimum state teachers' salary or many other costly state requirements for traditional public schools. They rarely serve the most expensive students, and, if they are online, don't have the costs of building and maintaining school buildings.
The state board's vote to settle the suit smells fishy and doesn't serve the best interests of the vast majority of public school students. We urge the state board to reconsider its unwise decision, and, regardless of whether that happens, urge Tulsa and Oklahoma City school leaders to continue the litigation.
---