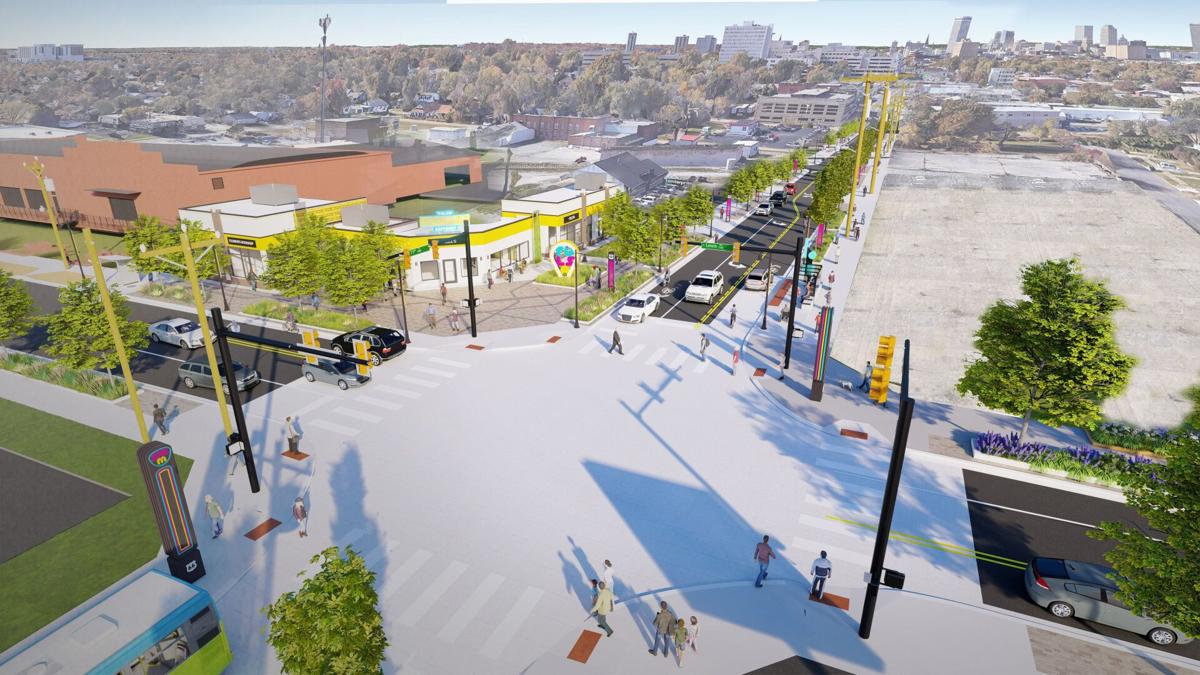 The city of Tulsa and the Lobeck Taylor Family Foundation announced a creative plan last week to speed development of an important stretch of Route 66.
The foundation has agreed to provide $7 million in zero-interest advance funding to underwrite infrastructure and beautification for the Tulsa Market District, the area around the intersection of 11th Street and Lewis Avenue.
Improvements include updates to traffic lights, waterlines, sewer system and roadways. Beautification projects include new iconic Route 66 signage and lighting, Americans with Disabilities Act–compliant sidewalks and ramps, and more than 77 trees and benches.
The funding will be reimbursed by money from a tax increment financing district, which captures city sales taxes in the area for local improvements. With the Lobeck Taylor Family Foundation money, the city will be able to begin the projects immediately and have them finished in about a year. Without the financing, who knows how long it might have taken?
The funding will help make the financing district a self-fulfilling process fast. A more beautiful, better-served area will attract more customers, who will spend more money and pay more sales taxes. That will bring more business, more prosperity and more growth.
Anyone familiar with the area knows this isn't the Lobeck Taylor Family Foundation's first investment there. In November 2018, the nonprofit foundation opened a popular $5.5 million food hall called the Mother Road Market, followed by the $1.5 million Shops at Mother Road Market.
The advance funding will not only help those projects continue to grow and thrive but also will benefit area residents and other businesses that have been attracted to the hip, urban feeling of the neighborhood.
Not that long ago, hip is not a word anyone would have used to describe the area. The Lobeck Taylor Family Foundation investments have been transformational for a part of town that has enormous potential for Tulsa.
Route 66 — the historic Mother Road — runs through the heart of Tulsa, but the city's efforts to use that as a magnet for tourists have been less than sustained. The Mother Road Market gives the city an attractive Route 66 destination, and the beautification amenities will enhance that draw.
There is also an equity element in the foundation's investment. Foundation CEO Elizabeth Frame Ellison points out that nearly 20% of area residents live at 50% below the poverty line, earning a median household income of $16,764.
Bringing better water and sewer service, better street lights, and more attractive public landscaping to the neighborhood will improve the quality of life for working poor Tulsans in the area while serving potential employers.
Thanks to the Lobeck Taylor Family Foundation for speeding needed improvements to a key part of Tulsa to the benefit of many.
Gallery: Mother Road Market and plans for Market District at 11th and Lewis
Market District 13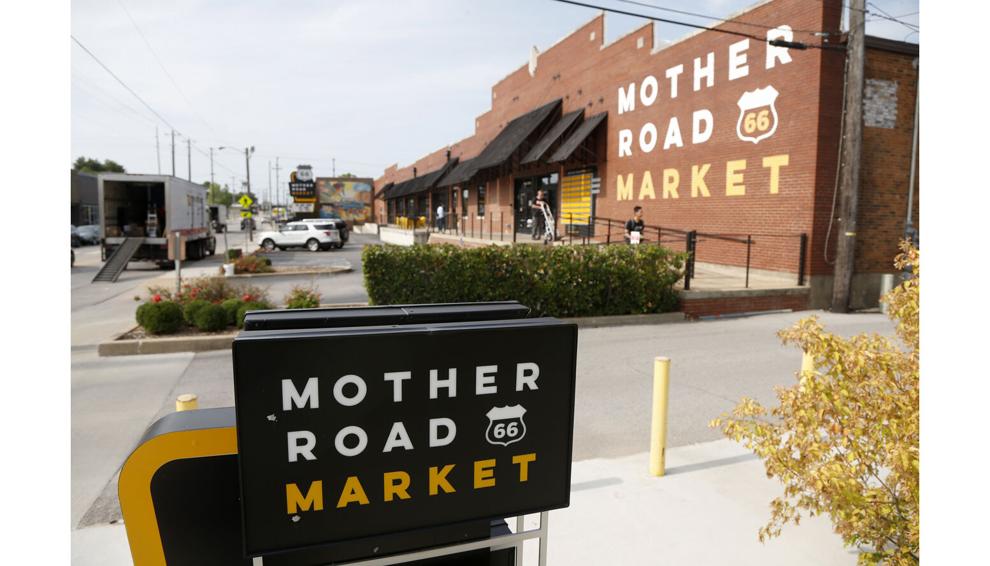 Market District 2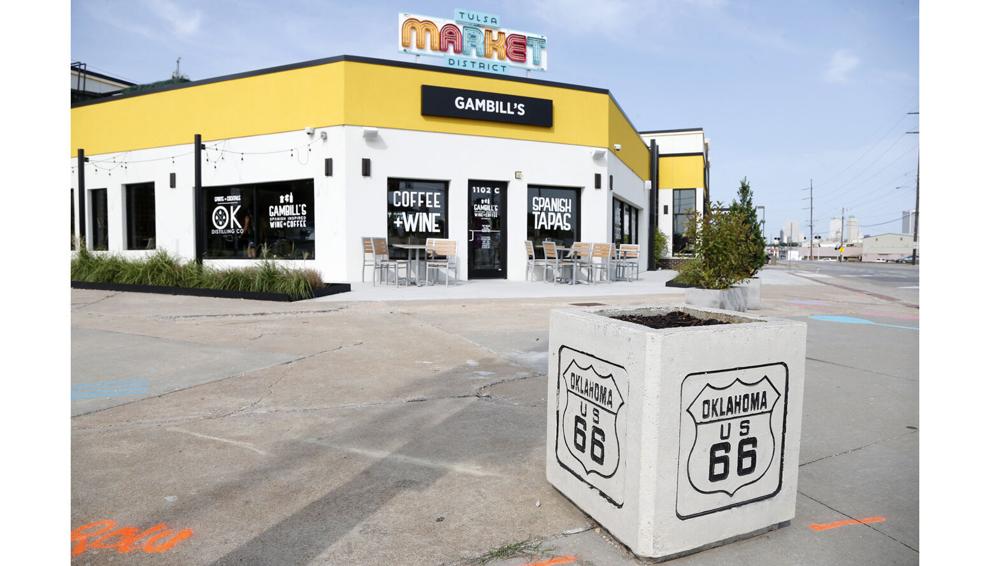 Mother Road Patio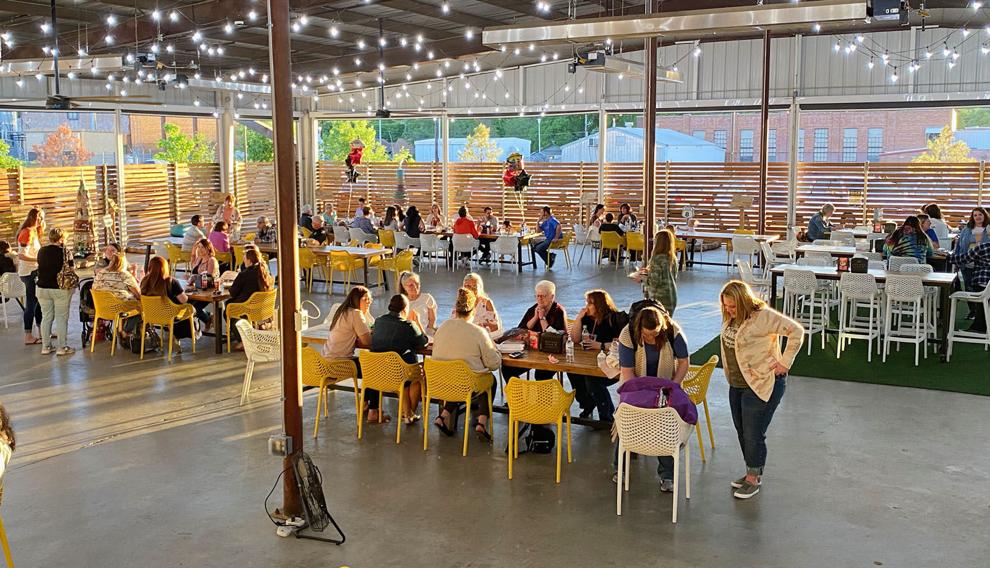 Mother Road Market Living Wage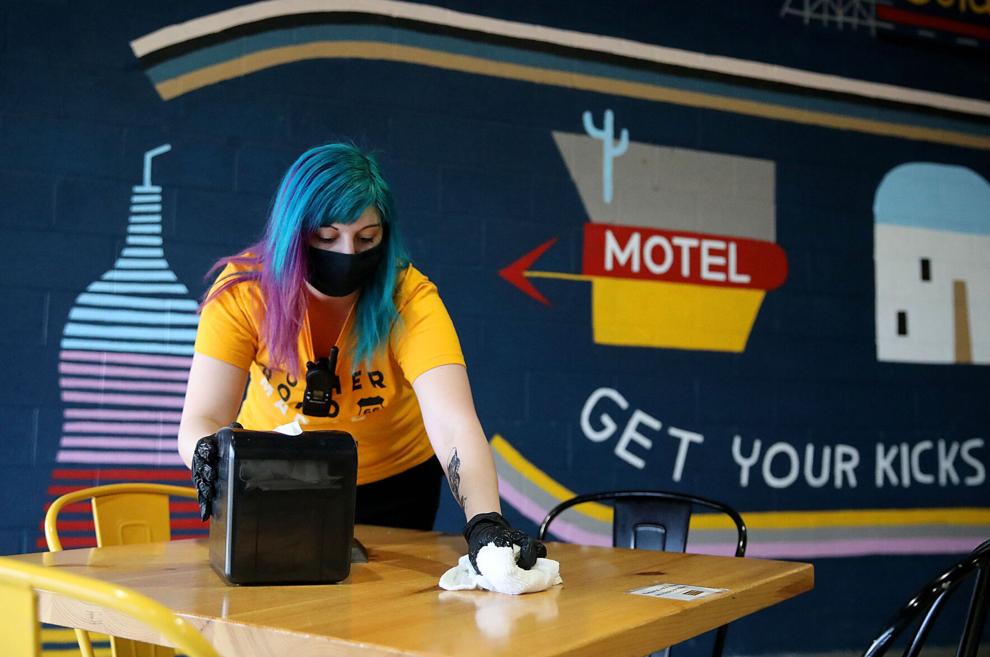 Mother Road Patio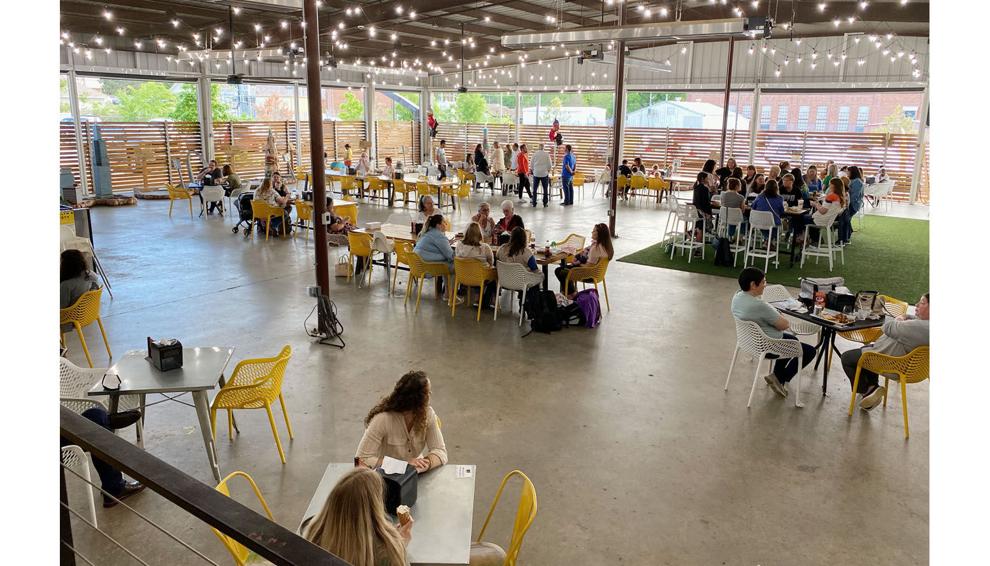 Mother Road Market Living Wage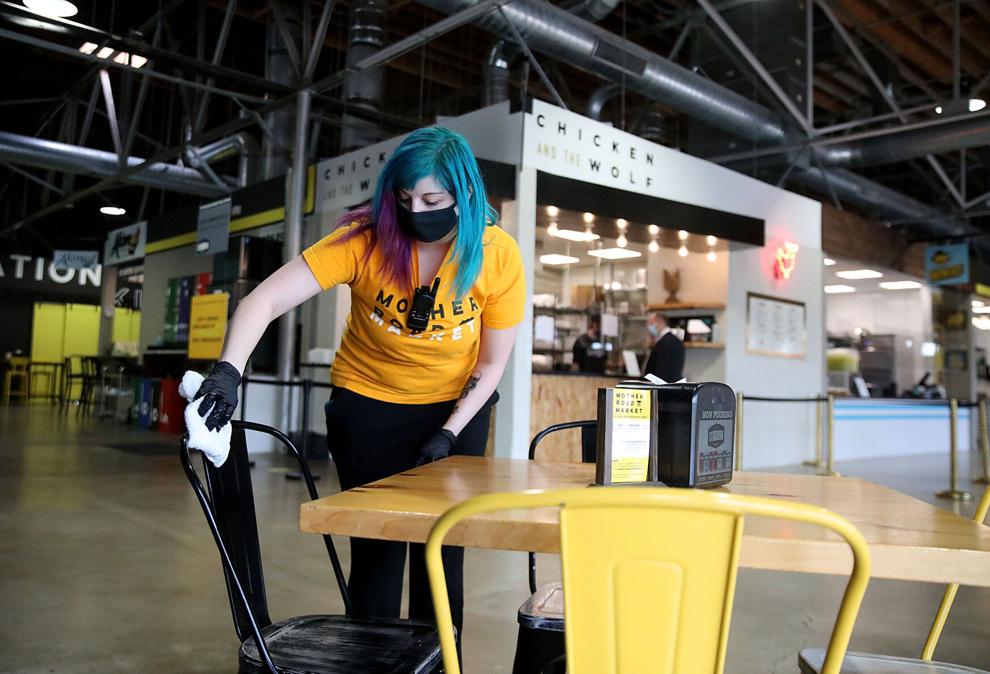 Mother Road Patio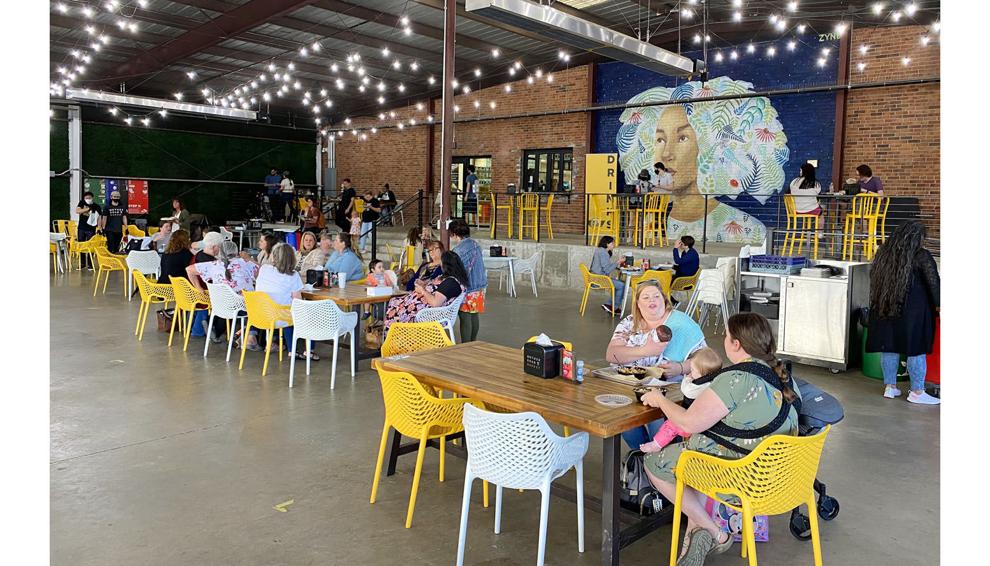 Market District 12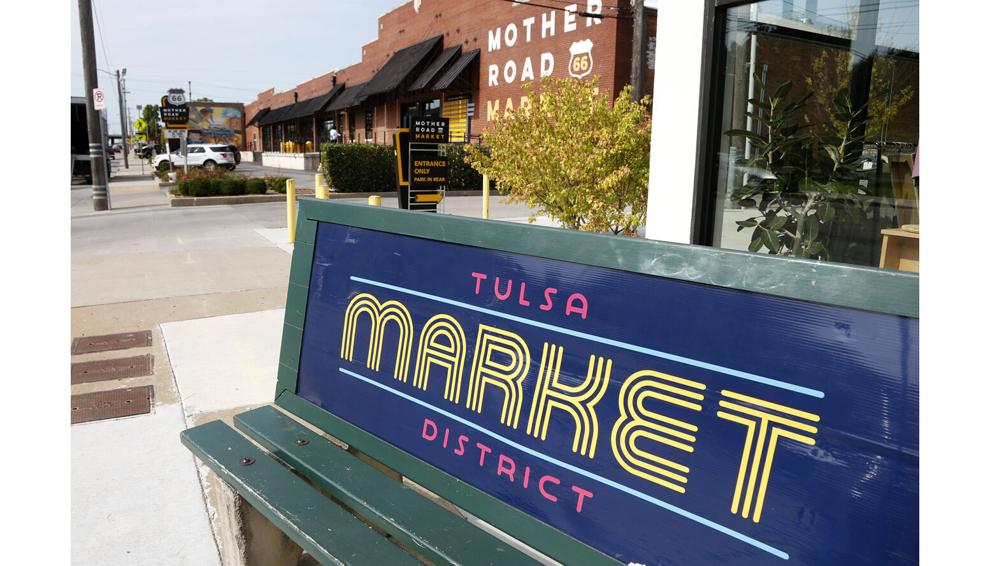 Market District 10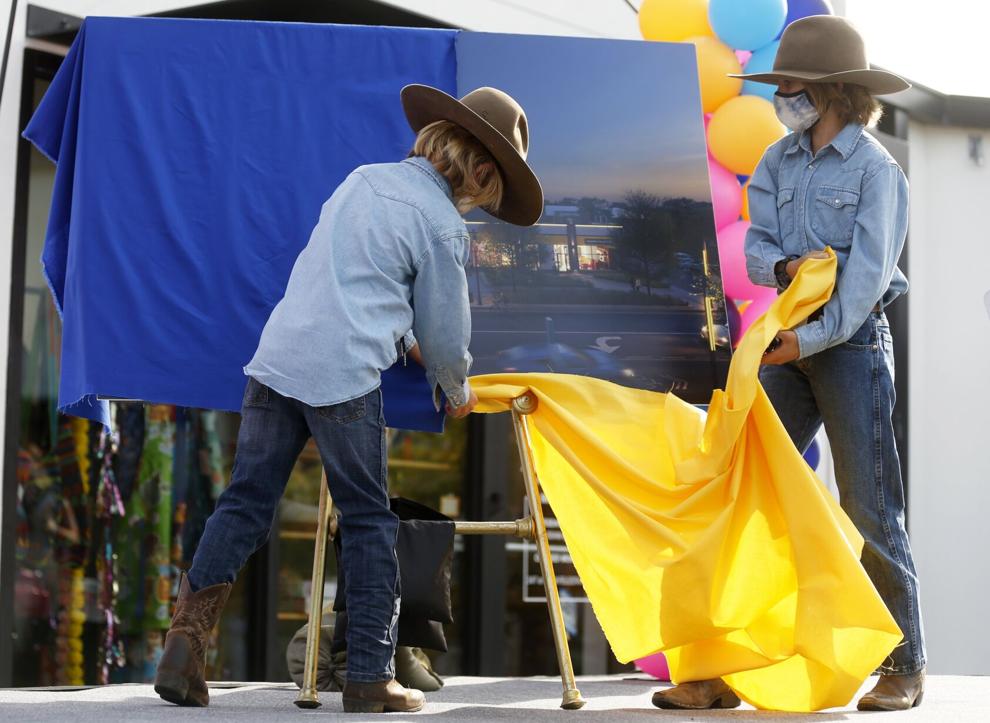 LobeckCity66TGp001.JPG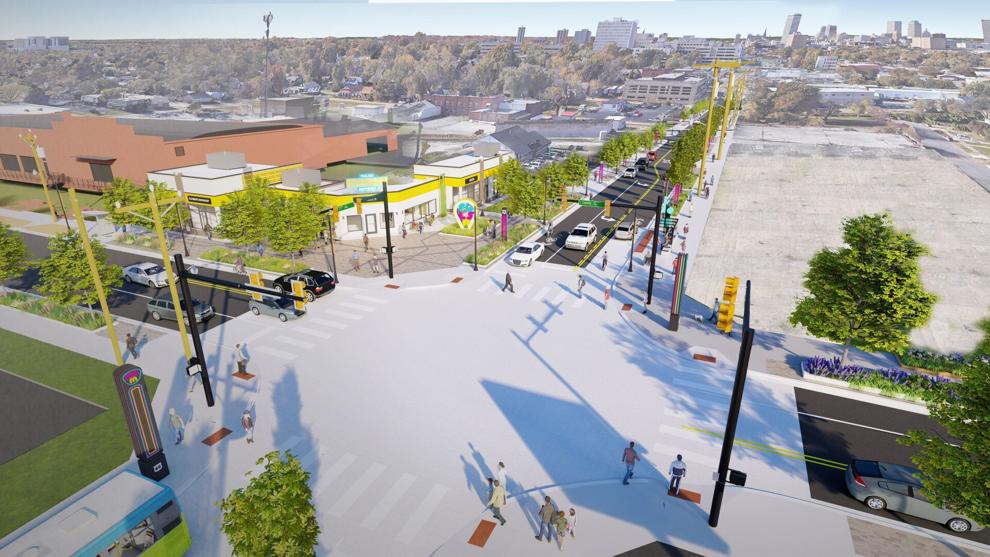 LobeckCity66TGp002
LobeckCity66TGp003.JPG
LobeckCity66TGp004.JPG
Digital Editor's Offer: 1 year for $26
HIDE VERTICAL GALLERY ASSET TITLES