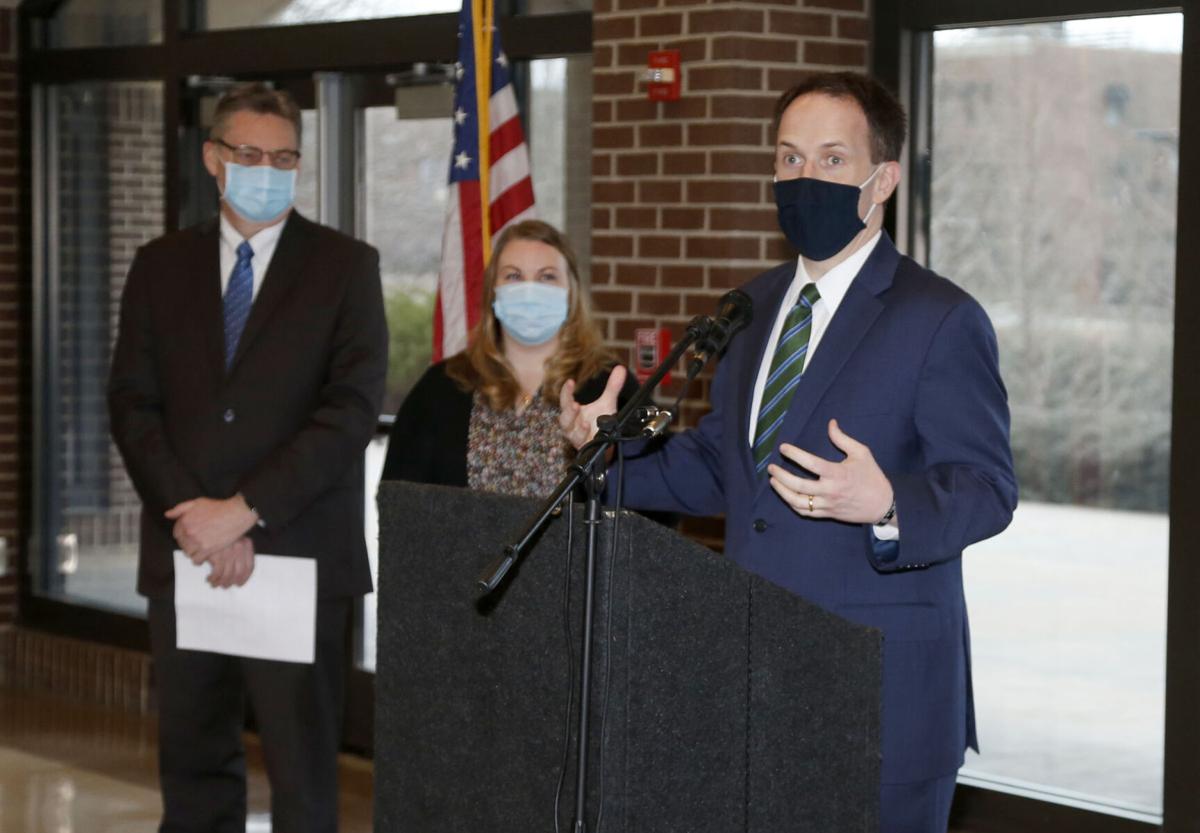 Tulsa businesses should take seriously Tulsa Mayor G.T. Bynum's initiative to bridge the pay differences between men and women doing the same work.
The gender wage gap isn't new, but Bynum's challenge gets society closer to real solutions.
The Pay Equity Pledge is a voluntary, employer-led initiative that asks business leaders to examine their hiring, training and pay structures with gender equity in mind.
The challenge was developed between the Mayor's Office and the Mayor's Commission on the Status of Women and reflects what the city learned about its own workforce.
A few years ago, the city implemented a policy of increasing salaries of municipal employees if they are found to be outside their pay equity comparison group as determined by human resources professionals. It led to 228 immediate adjustments.
Nationally, women make 82% of what their male counterparts earn in the workplace, with the biggest differences for Black and Latina women.
Oklahoma is among the 10 states with the greatest gap at about 77%, according to the U.S. Bureau of Labor Statistics. The state is tied with South Carolina but only ahead of Wyoming, Alaska, Idaho, North Dakota and Utah.
The state's women-to-men earning's ratio was a low of 68% in 1999 to a high of 87% in 2009. But, it has stayed below 80% since 2010.
The pandemic has made this worse. Several recent studies show higher unemployment rates among women this past year. This comes from industries staffed largely by women shutting down, and the availability of child care falling.
As the country recovers from the public health emergency, it's only right to keep pay equity at the forefront.
Reasons for the wage gap vary in how work done by women has been valued. There also are issues with work environment that were developed by and favor male workers.
Bynum's pledge prioritizes diversity, but it isn't just symbolic. It asks business leaders to commit to three items:
Banning questions about salary history in making hiring and promotion decisions,
Assigning employees responsible for recruiting, hiring and promoting to attend ongoing diversity, equity and inclusion training, and
Reviewing employee pay for compliance with the federal Equal Pay Act.
Twelve major Tulsa companies have already signed on to Bynum's pledge. We commend their leadership on the issue and encourage others to consider joining.
---
Facing Down Racism Editorial