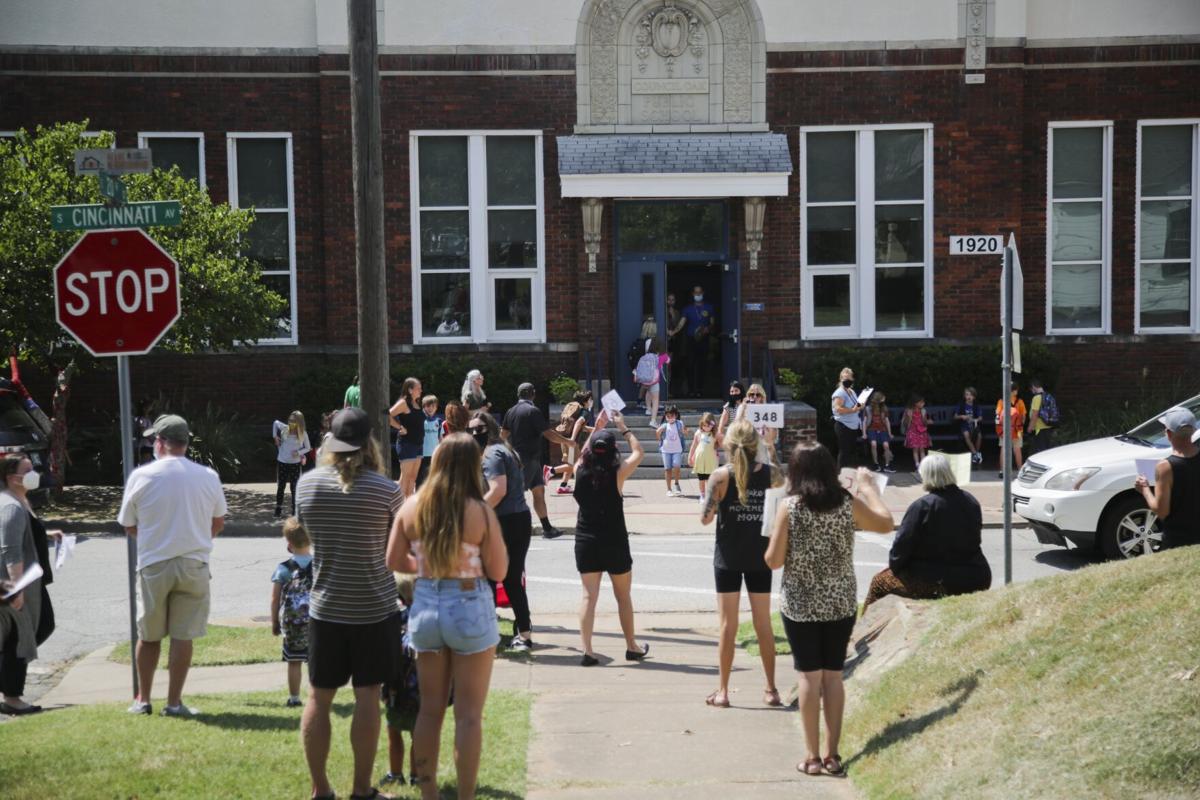 No one is surprised Oklahoma's school test scores fell during the pandemic; it follows national trends and commonsense expectations.
The scores ought to inform, not shame, districts on how to proceed. Youth are remarkably resilient and able to catch up with the right supports.
Teachers know how best to teach their students. District leaders remain on high alert to keep the COVID-19 virus from buildings or from spreading. It's the only way to keep the schools open.
That should be the takeaway: Do whatever is necessary to support educators to keep schools safe and with bolstered academic resources.
About 20 months ago, districts across the country went into distance learning as society temporarily shut down. It forced a type of education that had not been done on that scale. It was clunky, frustrating and not ideal for kids or teachers.
In returning to classrooms, schools implemented mask mandates to curb the spread.
Emerging research and anecdotal evidence found that mask mandates worked, both for cities and in schools, particularly in areas with high community spread. Simply, local entities with mandates curbed the spread faster, eventually showing fewer new cases, than in places without mandates.
That law plays into politicizing public health that ignores data and science. It's a stand against local control, an important tool in responding to emergencies.
Test scores released last week show that statewide, student rates of advanced or proficient fell at every level in every subject except 11th grade science. The biggest declines were in third grade, which is a critical year to master the fundamentals.
In Tulsa Public Schools, results included 31 of the district's 45 elementary schools with at least one grade where no students tested proficient or advanced in a subject. Suburban districts fared better but warned there is more to understand than these "moment-in-time" scores.
This doesn't spell the doom for children or education. It means our state and communities must rally around schools to make sure educators have what they need.
Getting adequate funding to recruit and retain teachers is at a crisis level that started before the pandemic. The lack of resources harms the working environment with overcrowded classrooms.
But, educators also need encouragement.
They need to stop bearing the brunt of anger and resentment to situations they cannot control, like the pandemic. They need elected leaders to stop micromanaging and start helping.
The pandemic showed how Oklahomans can come together to solve problems, such as Tulsa's creation of effective programs to prevent evictions and hunger.
Education faces deep pandemic-related effects and deserves that same type of collaboration, respect and action.