For the health of the American workers, President Joe Biden's vaccine mandate is necessary.
Biden announced last week that he is seeking rules through the Labor Department to require that all federal workers and workers on government contracts be fully vaccinated and for employers with more than 100 workers to require vaccination or weekly testing.
It's a strong mandate to hit back hard on an ever-spreading virus that has mutated at least once into a more contagious variant.
Pushback began immediately from some labor unions and conservative state leaders, arguing about government overreach. Workers have threatened to quit over the mandate, worrying employers already struggling to keep a workforce.
But opposition hasn't come for other workplace safety rules, such as respiratory masks in certain construction work, forklift certifications and fall protections. Some jobs require drug testing.
The federal government can enforce safety and public health regulations. A pandemic crisis falls into that category.
If the bottom line for employers is to keep a healthy workforce, then the vaccination requirement is the best safety net.
COVID-19 could take a worker off the job for days or months, depending on the severity, and the virus could spread to other employees.
That scenario is already playing out and harming the economy and health of Americans.
The mandate puts employers on an equal footing. It makes no sense for one company to require vaccine protection while a competitor doesn't. Ending the virus spread means all workplaces adhere to the same rules.
Vaccination requirements aren't unusual. Workers traveling internationally and those serving in the military are required to get a series of vaccinations. Children entering school have immunization requirements against diseases such as mumps, measles and rubella.
The country has given more than half a year to reaching the goal of 70% of residents being fully vaccinated, but that goal hasn't been reached. The U.S. is at about 55%, and that's holding the nation back from returning to normal.
Oklahoma ranks among the worst in every COVID metric, including rates of death, hospitalizations, new cases and test positivity. The nation's new postings of higher COVID-19 cases, hospitalizations and deaths are driven by areas with low vaccination rates, such as Oklahoma.
Those are the numbers Americans need to remember when considering the mandate. The better option would have been for everyone to do the right thing and get vaccinated. That hasn't happened.
The reality is that workers are getting sick, and the government is stepping in to protect them, like it should.
COVID-19 information Oklahomans need to know
When can Oklahomans get a booster shot?
Where to find a vaccination
'Continued death rates high for some time to come' despite decreasing cases in Oklahoma
Where you can find COVID testing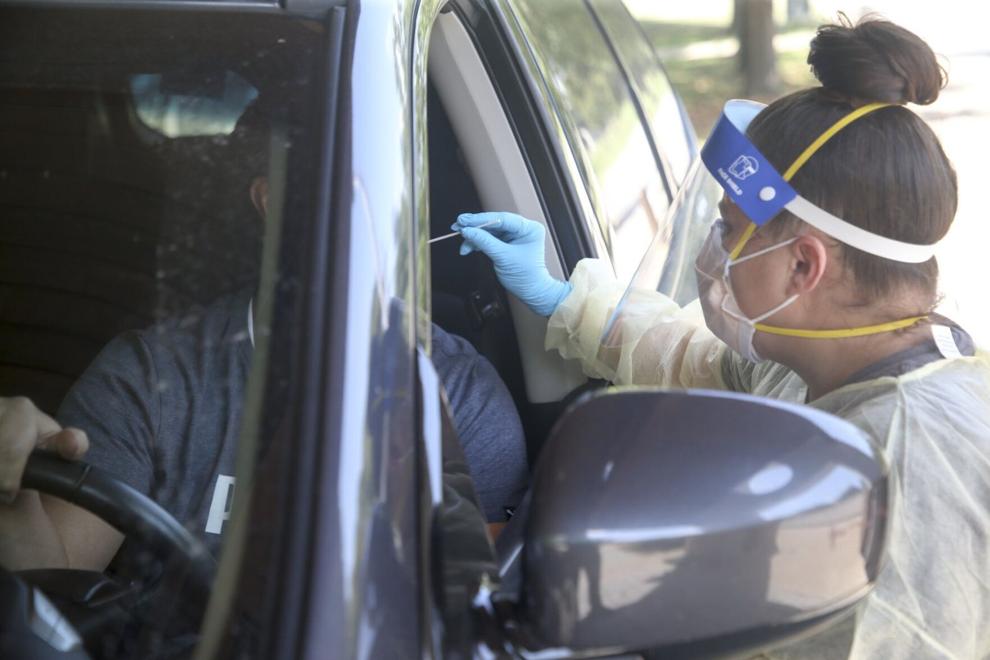 OSU Medical Center doctor on Regeneron: 'The only effective therapy that we have for COVID-19 right now'
What do pregnant women need to know?
Can schools mandate masks?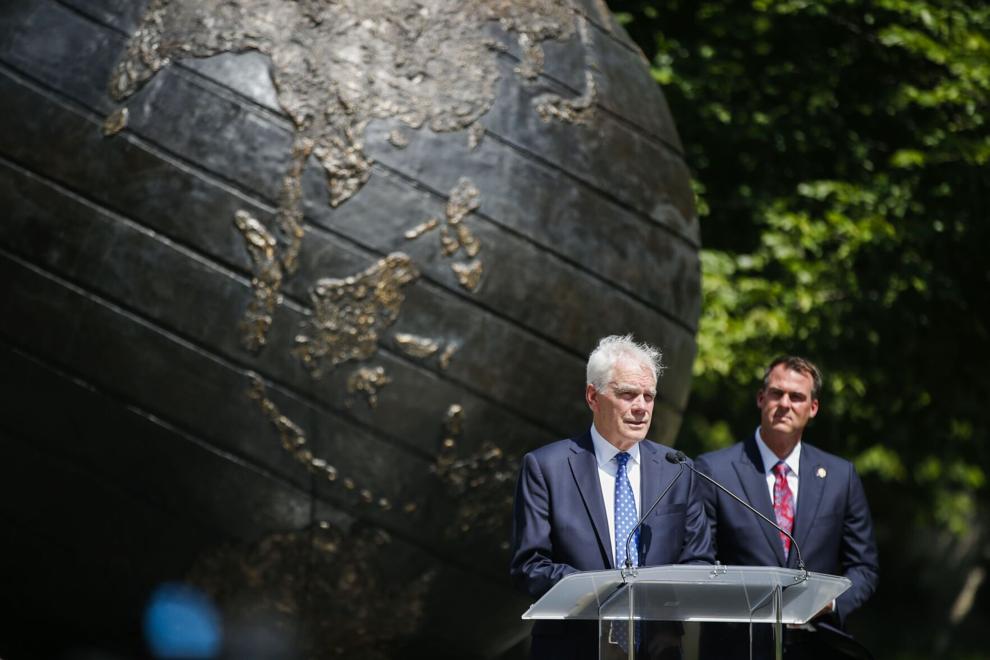 Explainer on COVID testing in Oklahoma schools funded through early-detection grant
Isolation and quarantine guidance for classroom exposures
COVID consequences: What can unvaccinated people expect if they get infected?
Details on delta variant
Why aren't COVID-19 patients receiving the vaccine while hospitalized?
Health care worker worries
"Go get your shots." Unvaccinated COVID patient talks about his illness
Can unvaccinated people be immune due to a previous COVID infection?
COVID data expert: 'We're moving into a bit of an endemic situation'
What variants have been found here?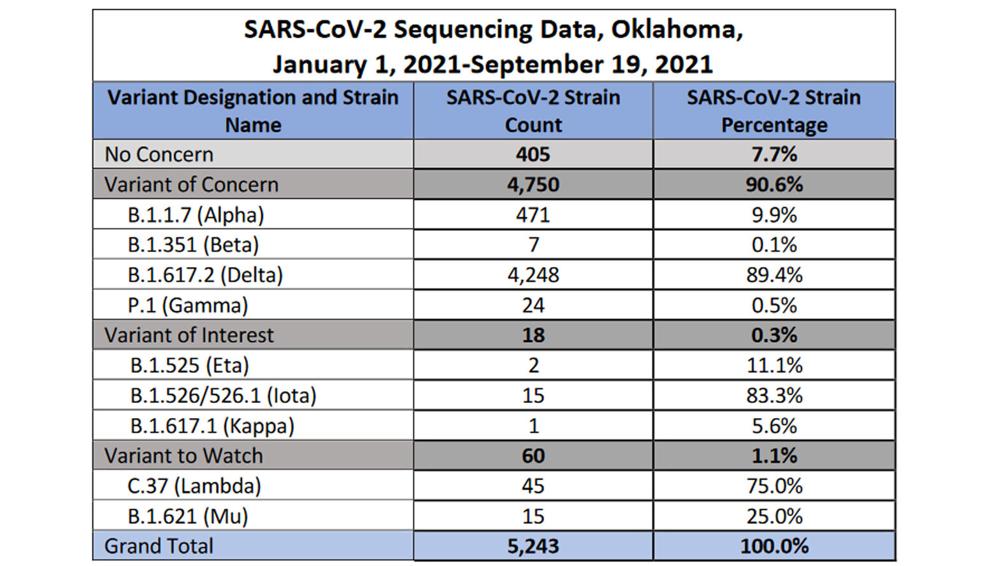 Costs of COVID-19 hospitalization
How long might Oklahoma have COVID-19 'population immunity'?
Need for specimens to sequence for variants
Primary care physician Brad Hardy discusses post-COVID syndrome
Post-COVID infection expectations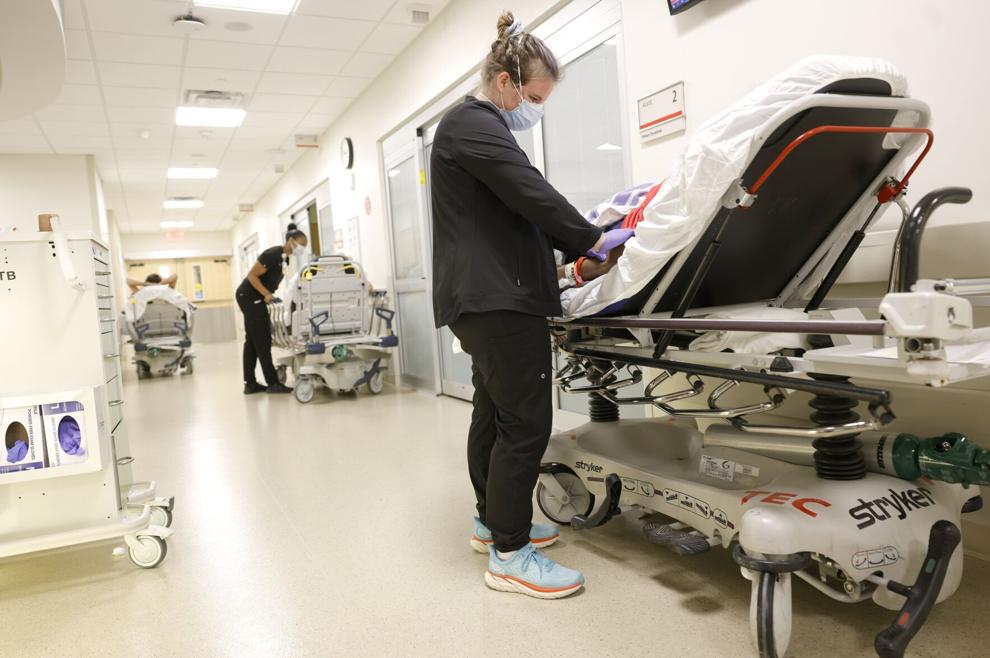 Most updated mask guidance from CDC, WHO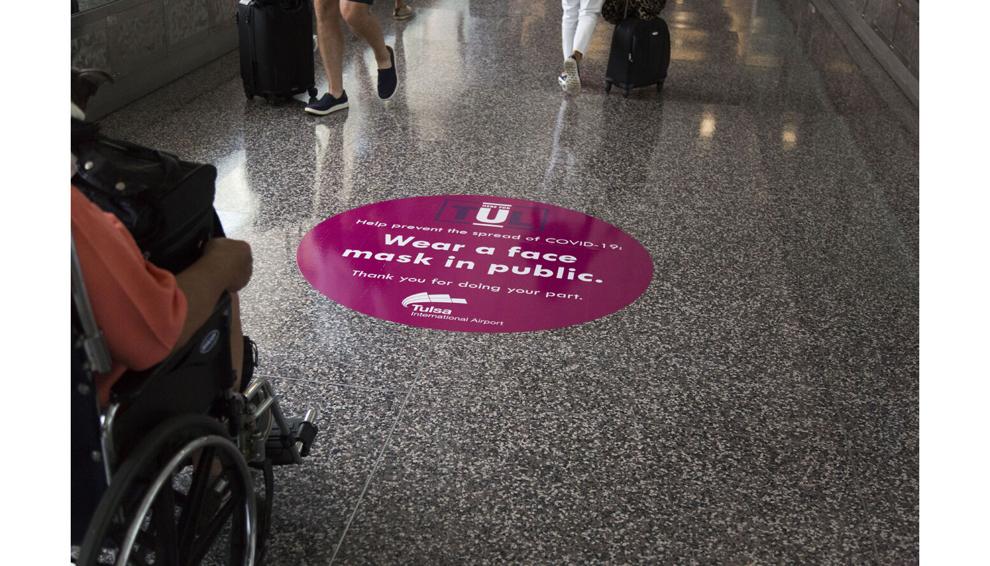 Last chance offer: $1 for six months