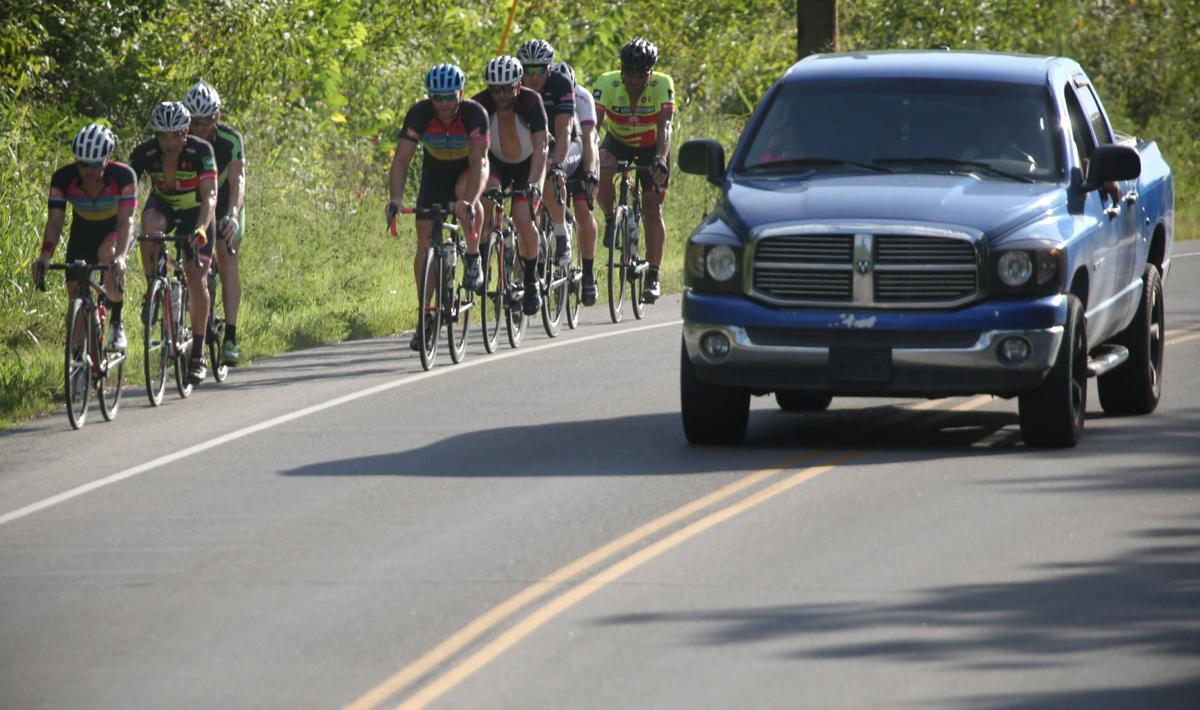 Bicyclists welcome a new law banning motorists from needlessly honking at them when passing.
It's a sad day when courtesy and respect on our shared roadways has to be legislated, but this is a public safety issue.
Gov. Kevin Stitt signed House Bill 1770 making it a misdemeanor to honk at a bicycle or animal-drawn vehicle if no imminent threat of a collision exists.
The rule's simple: If there's a dangerous situation, honk. If not, mutter and drive on.
The law also makes it clear that bicyclists can roll through stop signs without stopping if they determine it is safe. At red lights, bicyclists must stop, but then can proceed against the light if the intersection is safe.
Both of those changes will allow all forms of traffic to flow more smoothly and efficiently.
As always, bicyclists (and motorists) have a responsibility to yield to pedestrians when going through any intersection.
The new law also prohibits people from maliciously throwing objects at or in the direction of bicyclists and animal-drawn vehicles. The proper way for bicyclists to make hand signals for turning and stopping is also revised.
The bill's author, Rep. Mike Dobrinski, R-Okeene, said the measure was needed to clarify existing bike laws and address how accidents caused by sudden horn honking can lead to serious accidents.
These are commonsense measures that ought to make it better for everyone traveling our streets.
However, bicyclists and drivers of animal-led carriages also have a responsibility to be courteous and recognize their slower pace can be annoyance and clog traffic flow.
We have sympathy for people who want to lay on their horn after having to wait a few minutes for a string of bikers going 10 to 15 miles per hour below the speed limit. Don't do it. It's dangerous, rude, and, now, illegal.
In a clash between a car and a bike, the bike will always lose. It's not worth it for a bicyclist to take a chance against a motor vehicle, which should provide a self-interest motive for courtesy.
Truck, cars, motorcycles, bicycles and horses all share one roadway, and they usually do so peacefully and safely.
The new law clears up some gray legal areas but can't throw water on heated exchanges.