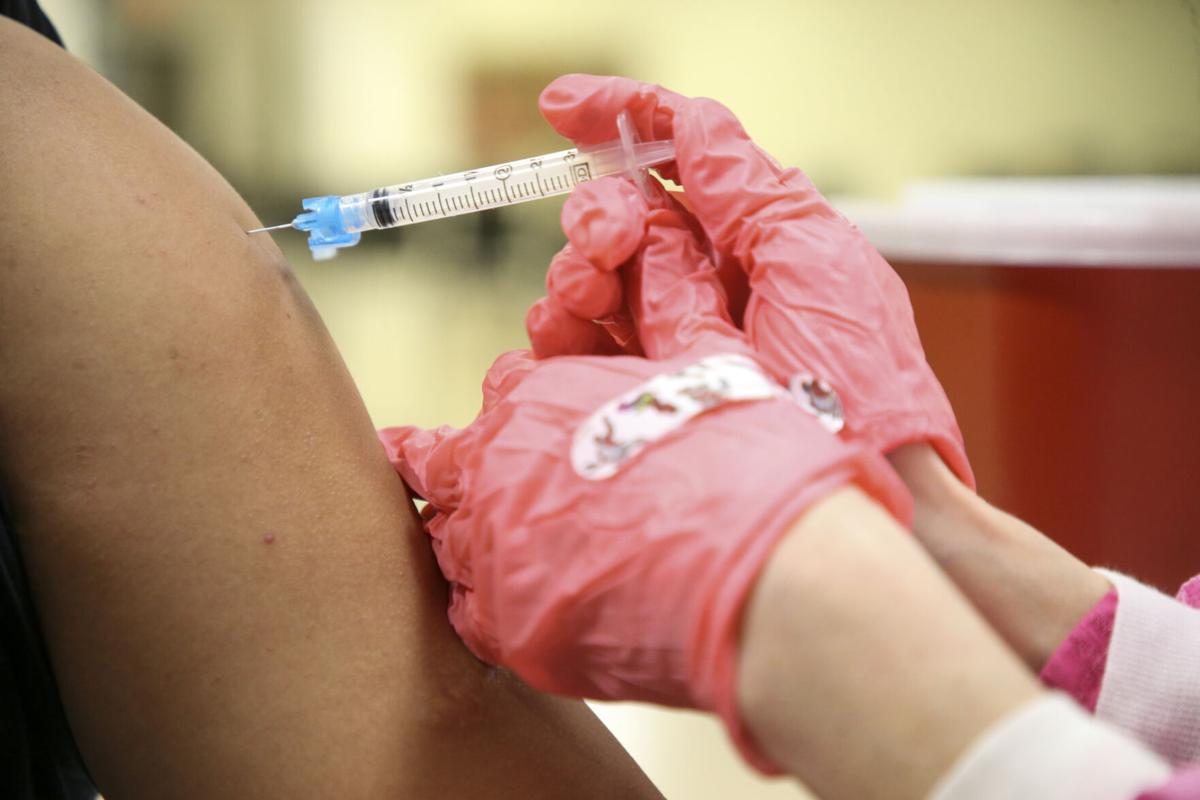 Last week, the nation passed a tragic milepost.
The number of Americans who have died from COVID-19 went over 500,000.
That doesn't even begin to account for the human misery associated with the disease. Worldwide, the death toll is 2.46 million.
The toll includes more than 4,100 Oklahomans.
The worldwide total is roughly the same as the entire population of Houston, the fourth-largest U.S. city.
COVID-19 has claimed more U.S. lives than World War II.
Oklahoma's COVID-19 death toll is higher than the nation's on 9/11 or at Pearl Harbor.
A December report in the Journal of the American Medical Association showed that COVID was the second-leading cause of death for people age 85 and higher between March and October 2020, behind only heart disease. It was the third highest cause of death for those ages 45-84, behind heart disease and cancer. The report said those statistics probably understated the deadly pace of the disease at the end of the year.
Whatever standard you use for comparison, COVID has produced sickening, frightening death in outrageous numbers, which will certainly change the way we look at life and medical science from here forward.
Recently, COVID statistics have improved markedly in the United States and in Oklahoma, a combination effect of increased immunity because of vaccination and infection, good public hygiene and isolation caused by winter.
But at the risk of being thought overly pessimistic, we'll point out that we've seen the numbers improve before, only to see them rise again later. There should be universal agreement on this: Too many people have gotten sick and died; too many continue to do so.
Continuing or speeding the positive trend will depend on good luck and the public's willingness to wear masks in public places, avoid crowds, maintain appropriate distances, wash hands and get vaccinated as soon as possible.
Further, the national self-interest now clearly depends on addressing the COVID-19 threat and those of future pandemics on a global scale. We must help fund a worldwide COVID-19 vaccination effort to contain its threat faster than the disease can mutate. We must build a permanent infrastructure to react to emerging diseases faster and at global scale with testing, treatment and vaccine. And we must reintegrate our national medical policy leadership with the world's to mount a united threat to emerging health threats.
Nearly 2.5 million human beings, including more than a half million Americans, have died because of a microbe. We must take appropriate and rational steps to learn from such a deadly toll — on the individual, local, national and international level.