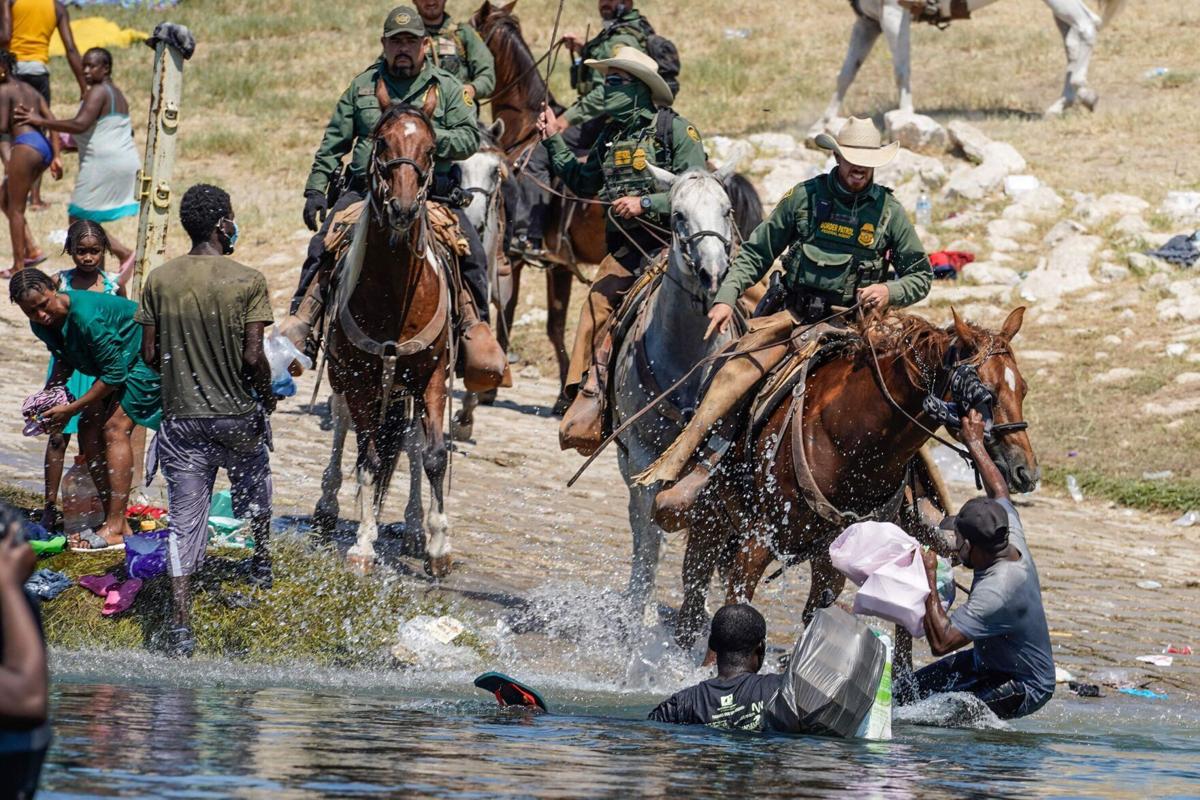 The worst of humanity was captured on video at the Rio Grande as horse-mounted U.S. Border Patrol agents hurled insults, intimidated and attempted to whip unarmed Haitian migrants seeking refuge.
It was brutal, inhumane and an embarrassment to America. This is not how people treat other people. Violence against people who are already suffering indignities cannot be tolerated.
A crisis developed last week as about 15,000 Haitians swarmed the border town of Del Rio, Texas, in a makeshift camp while attempting to illegally cross into the U.S. They came due to their country's worsening instability after the assassination of their president in July and a 7.2-magnitude earthquake in August.
The U.S. sent about half back to their country, and some migrants turned back to Mexico, which itself has a complicated system for those of Haitian origin.
Videos have surfaced showing Border Patrol agents attempting to control the crowd by horseback. The agents are cursing and lobbing insults. They are using horses to cut off and chase them.
Agents were swinging the horse reins toward the migrants in attempted attacks. Reports differ on whether any of the strikes landed.
Some of the Haitians are young children and teens. All look exhausted and traumatized. None are seen provoking such violence.
It's angering to see such an abuse of power. To see it among agents representing our country is reprehensible.
As Americans, we can acknowledge the decades-long failed immigration policies and disagree on how to fix that.
What we cannot allow is brutality against those who seek help from our country. We have nonviolent, democratic avenues to deal with these situations, such as immigration courts and deportation.
It's rare migrants arrive knowing the intricacies of the U.S. immigration system. They should not be beaten, harassed or scorned for their actions.
The Department of Homeland Security has launched an investigation, and oversight agents have been sent to stop further abuse. Justice needs to be swift.
Compassion ought to be the prevailing approach. Instead of cruelty, provide basic health and hygiene needs like drinking water, bathrooms and bathing areas. It would protect the migrants and those living in nearby communities.
Even if the migrants cannot stay, our country becomes stronger when we show respect and give dignity to others.