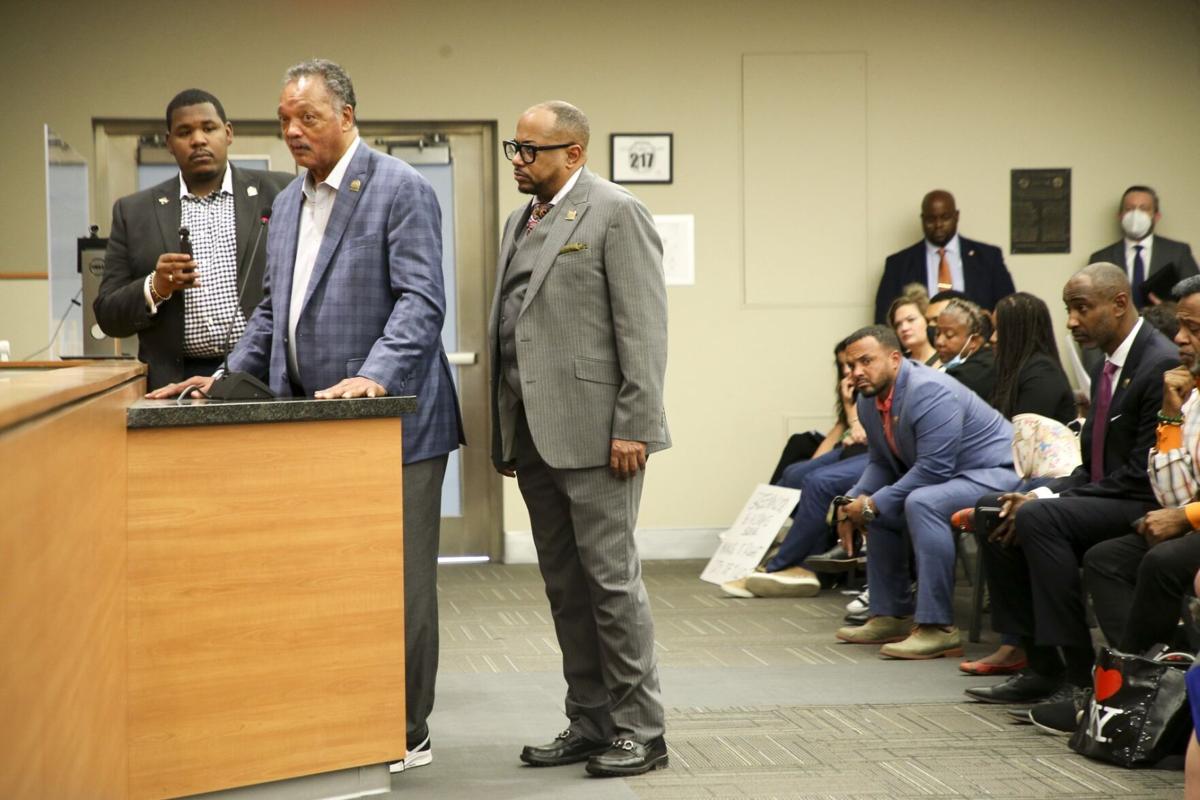 The Tulsa City Council has apologized for the city's role in the 1921 race massacre.
"The members of the Tulsa City Council ... acknowledge, apologize, and commit to making tangible amends for the racially motivated acts of violence perpetrated against Black Tulsans in Greenwood in 1921," the resolution passed Wednesday night says.
The council also apologized for its role in "subsequent segregation, discriminatory practices and programs that led to inequities...."
Dozens, perhaps hundreds, were killed. Thirty-five blocks of the city, once the home to prosperity, were left in cinders. The city failed miserably to protect its Black citizens. At best it did not resist the murderous white mob that attacked the city's Greenwood section for two nights. At times it was complicit in the crime. The city resisted effort to rebuild Greenwood and was part of the cover-up that followed.
One hundred years is a long time to wait for an apology for such a horrific civic failure, but only emphasizes that it was the right thing to do.
The debate leading to Wednesday's vote never centered on whether or not the city should apologize, which is healthy. The apology was overdue, everyone seemed to agree.
There has been argument about what to do about it. Many who want cash reparations to survivors of the massacre were disappointed that the resolution didn't make a stronger statement on that point.
The council committed to a community-led process, beginning within the next six months, to evaluate the recommendations for reconciliation made in a 2001 legislatively commissioned task force that investigated the events of 1921. That is a coded reference to a public consideration of reparations to survivors and their descendants, the first two of several ranked recommendations for redress that came from the legislative study.
We understand the frustration of those who want more faster, but we also understand the value of a public discussion of the issue. If reparations are right path to reconciliation, a public discourse can only bring a greater mandate, a greater success to the process.
We urge a process that listens respectfully, argues forcefully but fairly and is committed unflinchingly to justice.
We find wisdom in the words of City Councilor Valerie Hall-Harper, a strong proponent of reparations.
The resolution "is not a reparations proposal," she said. "It's about equity. The resolution is solely a vehicle to create infrastructures for good policies that will benefit Tulsa citizens who are and have been the most adversely affected from long-term systemic racism."
We were gratified that the resolution passed unanimously. It says that the city is sorry for what it did and what it did not do in 1921. Even 100 years later, that's an important step. Mayor G.T. Bynum has said he will sign it, and he should.