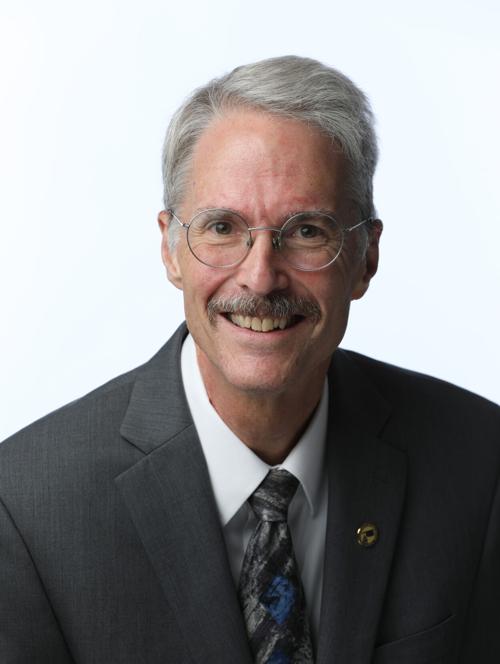 Wildfires in the West, hurricanes lining up in the East and a raging pandemic from coast to coast.
We've got extreme political turmoil, people afraid to leave their homes and signs everywhere that our society may be coming a little unhinged.
How about a couple of feel-good stories of selfless courage to break up the isolation, fear and confusion?
Right about now, it seems we could all benefit by considering the acts of two brave American men who did the right thing because it was the right thing to do ... regardless of the risks.
On Sept. 11, Sgt. Maj. Thomas "Patrick" Payne received the Medal of Honor for his valor in an Oct. 22, 2015, raid on an ISIS prison in northern Iraq that rescued more than 70 captives who were about to be massacred.
During the nighttime operation, Payne led troops that successfully rescued 38 hostages from one part of the ISIS compound before going to the aid of soldiers under fire in another area.
Initially, Payne scaled a ladder onto the roof of a building under sustained enemy machine gun fire and returned the fight with hand grenades and small arms.
Forced to withdraw by enemy fighters detonating suicide vests, Payne and his team remounted their assault on the burning building at ground level, where he and an Iraqi partner used a bolt cutter to open a padlocked door amid continuing enemy fire.
Payne and his team led another 30 hostages out of harm. He repeatedly went back into the flames to make sure everyone was out, forcibly removing one terrified hostage.
When the battle ended, one of Payne's comrades, Master Sgt. Josh Wheeler, was dead, as were at least 20 ISIS insurgents. Wheeler, a Roland, Oklahoma, native, was the first U.S. military death at the hands of ISIS. He was posthumously awarded a Silver Star and buried at Arlington National Cemetery.
Payne has deployed to combat zones 17 times since he volunteered for the U.S. Army out of high school, shortly after the 2000 terrorist attack on the United States. In 2010, he was injured by a grenade blast in Afghanistan.
Payne had years to prepare physically and mentally for the sort of challenge he saw in 2015, but the heroism of 18-year-old Justin Gavin of Waterbury, Connecticut, was an instantaneous act of selfless act.
Gavin was walking down a Waterbury street Sept. 9 when he was passed by a flaming car that had lost its brakes.
When the burning car finally stopped near him, Gavin saw a woman and three small children were not getting out. He rushed into the fire to help.
Gavin pulled three children from the car's backseat and helped the woman out of the front.
The driver and the Waterbury police chief agreed that Gavin's heroism saved four lives that day.
"Life is too short, so I just thought if that was me in that situation, I would want someone to help me," Gavin told WFSB-TV of Hartford, Connecticut.
We live in extraordinary and occasionally chaotic times.
Wildfires are making the skies of San Francisco and Seattle look like scenes from Revelations.
Political zealots on one side say the other is full of communists and dupes. True believers on the other extreme respond that they are the only defense against full-on fascism.
Did you drive past Expo Square last weekend and wonder why there were so many pickup trucks in the parking lot? The gun show was full of people unwilling to face the future unarmed.
Times like these demand courage.
Payne and Gavin — two American men from very different worlds — remind us of what all of us hope we are capable of.
Before they charged into the maelstrom, they didn't take a poll to see what would look good on TV.
They didn't ask if the people in peril were red or blue, if they thought Black lives matter or blue lives matter.
They didn't think about whether they would come back whole or if come back at all.
They didn't hesitate or cavil.
They did the right thing because it was what needed to be done, which should make us all feel a little better about the human condition.
Take two heroes and call me in the morning.
---
Catch the latest in Opinion
Get opinion pieces, letters and editorials sent directly to your inbox weekly!