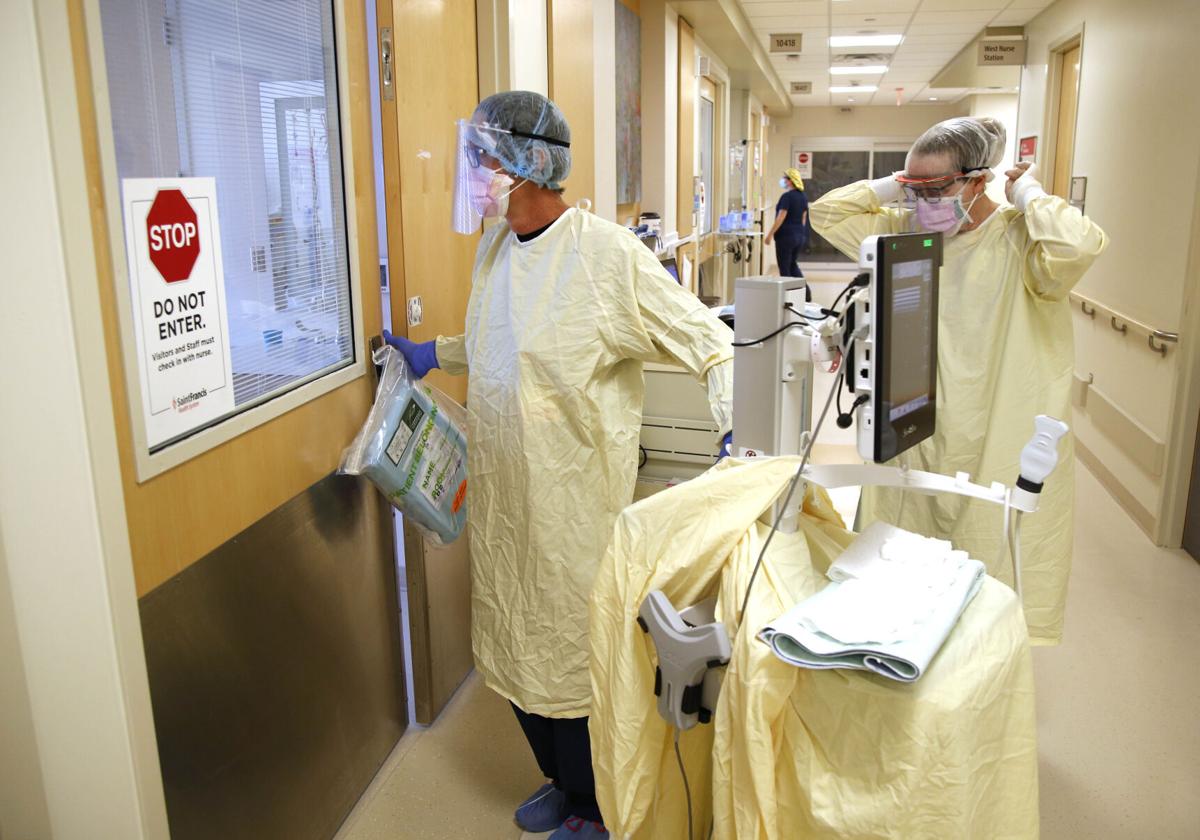 More than 99% of the people who are infected with COVID-19 survive, a fact that is commonly cited by people who are hesitant to be vaccinated.
If you're one of those people, you might want to reconsider.
There's more to life than surviving, and there can be a lot more to COVID than a bad cold for a few days.
Last week, the U.S. Centers for Disease Control and Prevention released findings from a new study looking at the effects of post-COVID syndrome.
Read those words again: worse physical health, endurance, function and pain than cancer patients.
People with post-COVID syndrome have new, ongoing health problems for more than four weeks.
Only a fraction of the people infected with COVID end up with the long-term issues. But medical science doesn't know how many people will end up with them and can't really predict who they will be. It can happen to anyone infected with COVID, regardless of age or past medical history.
Some symptoms of post-COVID syndrome are fatigue, shortness of breath or difficulty breathing, cough, joint pain, chest pain, memory and concentration problems, sleep loss, muscle pain or headache, fast or pounding heartbeat, loss of smell or taste, depression or anxiety, fever, dizziness when standing, and worsened symptoms after physical or mental activities.
And these are people in the 99% who didn't die.
I spoke with Dr. Brad Hardy, a primary care physician at Warren Clinic who is based at Saint Francis Hospital South. He has treated many people with COVID-19, some of whom died. His own grandmother died with COVID in January, a few weeks before she might have gotten a vaccination.
She died alone in a nursing home, he said.
Tulsa COVID infection and hospitalization numbers have been rising rapidly in recent weeks, probably because of the more contagious delta variant. Hardy says he expects things to be worse this fall and winter.
About 15 of Hardy's patients have had long-term health issues after surviving their infection, including people who had to leave their jobs because of continuing mental confusion — the COVID fog, he said.
"The thing that's striking in this is that the vast majority of these individuals — I would say nearly all of them — are under the age of 50," Hardy said.
Hardy himself, a healthy 36-year-old man, said he had significant health effects for two months after he contracted COVID before he was able to get vaccinated. Hardy said he had classic symptoms of a heart attack while he was recovering and would have gone to the emergency room if he hadn't known what was happening.
No one knows the long-term effects of a COVID infection.
What are the experiences of people 10 years after being infected with COVID-19? We don't know that because the first-ever infection was only about a year and a half ago.
"It's very, very scary as a physician, and what's also scary is we don't know how to treat this," Hardy said. "We don't know who's going to do poorly and who's going to make a full recovery."
So when we say that more than 99% of the people who get COVID survive, we actually say that more than 99% of the people who have had COVID have survived so far. And some of the 99% who have survived have survived with a significantly reduced quality of life.
Some fully vaccinated people are starting to wear masks again when they go into public places. Hardy said he still wears a mask in public and has told relatives they should consider it, too.
He emphasized that there is one thing we know will make you less likely contract the disease, less likely to be seriously ill if you do contract it, and less likely to pass it along to your loved ones. That is vaccination.
Vaccination is free, effective, safe and widely available.
"If you have not been vaccinated, I would plead with you — I'd do everything that I could to convince you — that you should get vaccinated," Hardy said. "This isn't a hoax. This isn't Bill Gates trying to track you. This is just us trying to help the community at large."
COVID-19 information Oklahomans need to know
Details on delta variant
Herd immunity and the delta variant in Oklahoma
Where to find a vaccination
COVID consequences: What can unvaccinated people expect if they get infected?
Where you can find COVID testing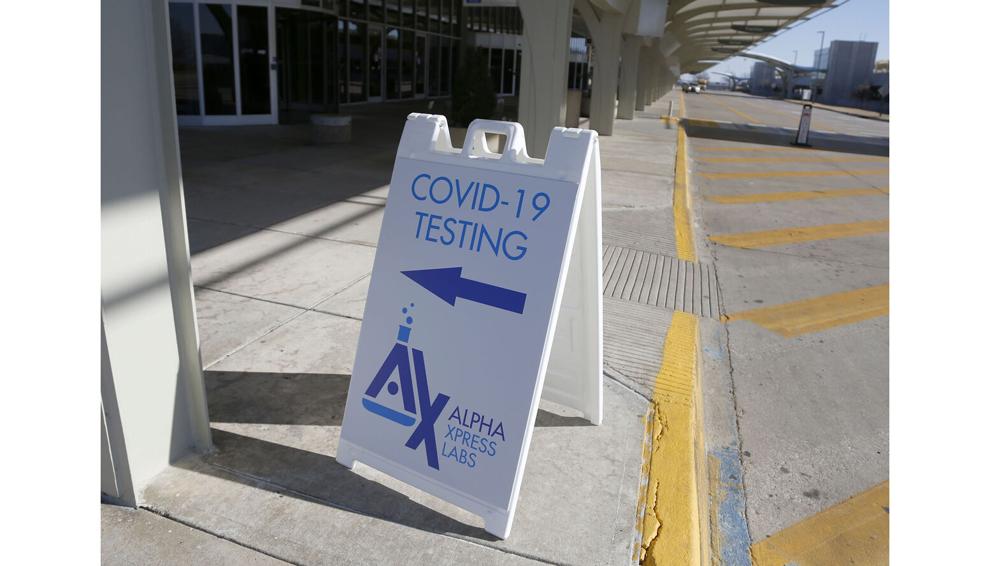 Can unvaccinated people be immune due to a previous COVID infection?
Need for specimens to sequence for variants
What variants have been found here?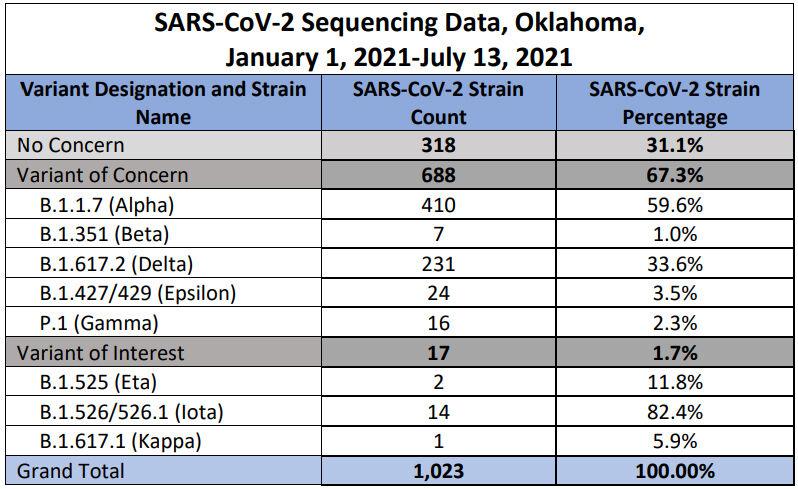 Vaccination rates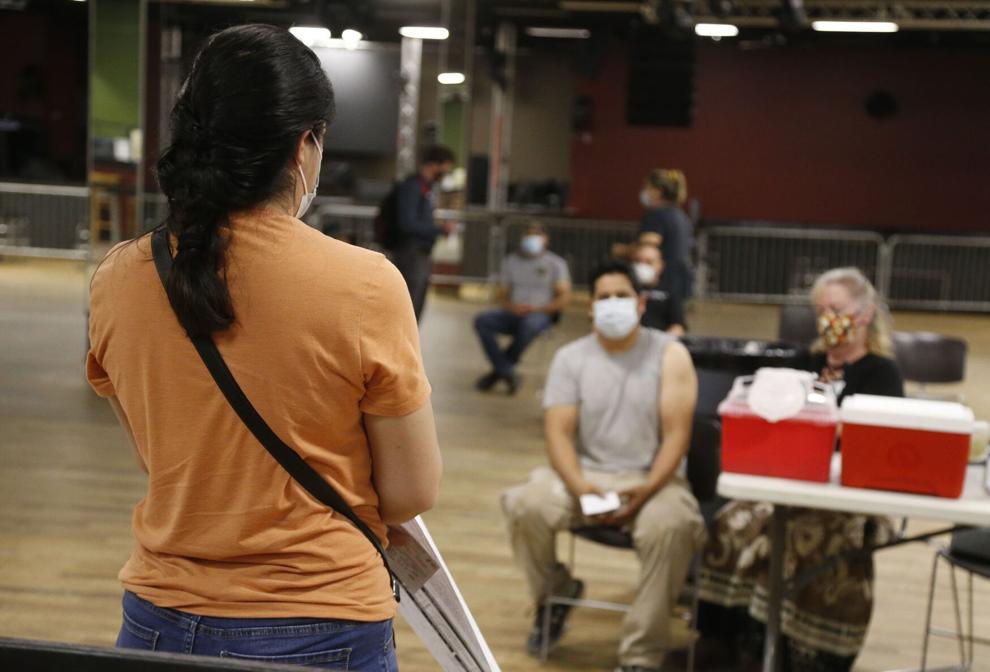 Where does Oklahoma stand?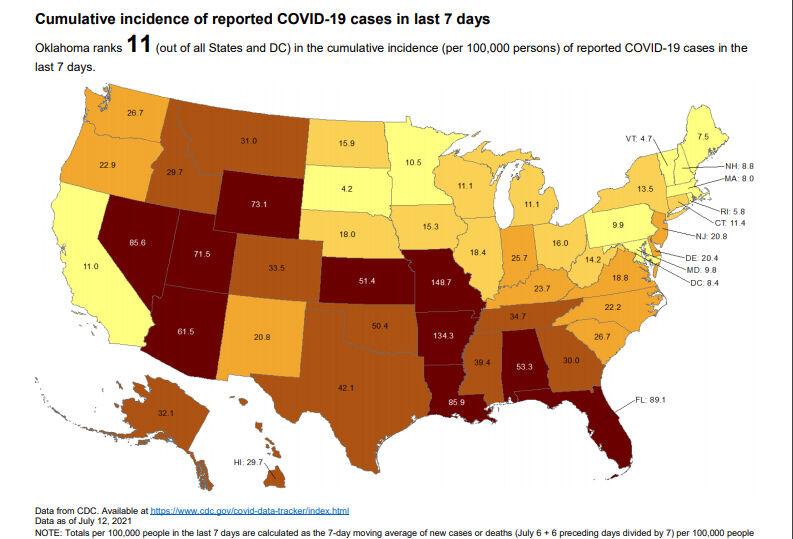 Oklahoma State Medical Association agrees emergency order needed as cases rise
COVID update from Bruce Dart: Tulsa metro at higher risk into late July
Most updated mask guidance from CDC, WHO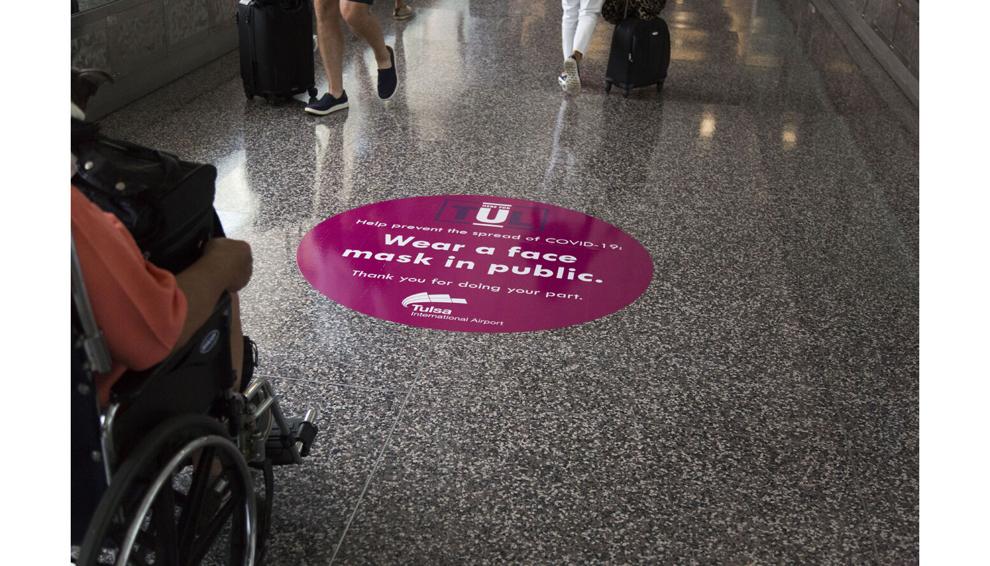 Epidemiologist weighs in on future of pandemic
Digital Editor's Offer: 1 year for $26