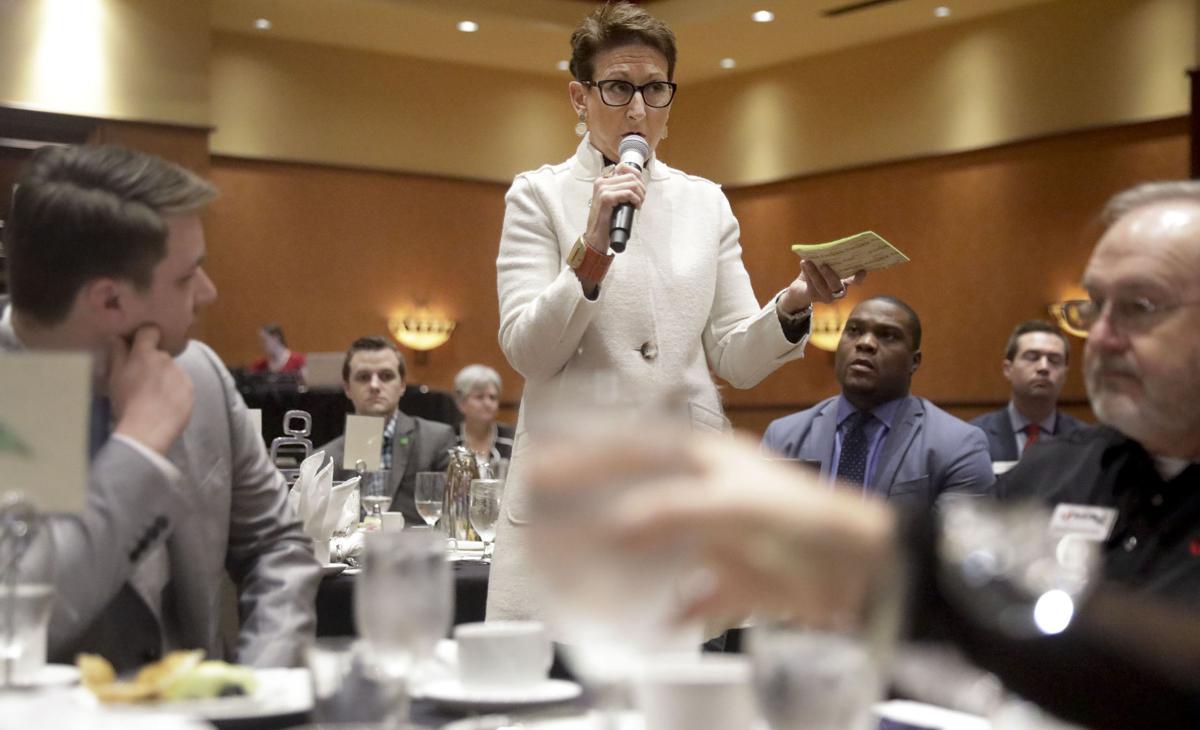 The argument for bail reform that state Rep. Meloyde Blancett posted on her Facebook page last week is so convincing that it's hard to believe the Legislature hasn't listened.
But it hasn't ... for years.
Blancett has filed bail reform legislation every year she has been in the Legislature. So far, the jail-industrial complex has prevailed.
The closest call for meaningful progress came in 2019, when Blancett was one of three House co-authors of Senate Bill 252, which would have ensured that defendants have an initial court appearance within 48 hours not including weekends and holidays. Versions of the bill got big majorities in both the House and Senate, but it died thanks to the work of special interests.
The purpose of bail is to make sure people accused of crimes don't avoid prosecution by running away.
The U.S. Constitution is blunt on the issue.
"Excessive bail shall not be required," the Eighth Amendment says.
But in Oklahoma, we hold the innocent poor people in jail because they can't afford bail. Innocent until proven guilty but incarcerated until further notice.
That breaks up families, creates a separate standard of justice system for the rich and poor, increases a whole range of government costs for social programs, coerces guilty pleas and doesn't make us any safer.
"We are jailing people who are poor, and letting people with money go free," Blancett wrote.
She estimates that many counties could see savings of several hundred thousand dollars a year if they would just release defendants who aren't a flight threat or a danger to the community — the people who don't belong in jail.
The Oklahoma Policy Institute reported in 2019 that the median 2018 jail stay for people in Rogers County accused of nonviolent felonies was 183 days for those who didn't make bail. Thanks to local jail reform efforts, the Tulsa County average was 33 days. If you live in Rogers County, you might want to ask if all those people you're paying to feed and house are really any danger of not showing up for their court dates.
This isn't an argument for unconsidered mass releases. The idea is to hold the dangerous accused criminals and those who are a flight risks, but not the others.
Oklahoma judges are smart enough to sort it all out and restore a sense of justice to our justice system.
"We have the capability of determining individually who is a flight risk and who is a danger to society," Blancett wrote. "But it's not happening. You can't pay bail? Bam! You're in the slammer, flight risk or not. And on our dime."
People accused of nonviolent misdemeanor offenses who can't pay bail spend an average of two to six weeks in jail waiting for their day in court, Blancett wrote.
Think about that: nonviolent misdemeanors ... two to six weeks in jail ... before they ever see a courtroom.
In some Oklahoma counties, the average goes as high as nearly six months, she said.
This is a family issue, Blancett argues. The growth of incarcerated women is outpacing men by 50%, and 80% of women in jail are the primary caretakers of one or more children.
"Unaffordable money bail punishes families and communities that bear the burden of trying to raise enough money to pay a bondsman," Blancett wrote.
Who are the vested interest opposing bail reform?
Well, obviously bail bondsmen, the people who would lose their meal ticket if people who aren't flight risks are released from jail without bail.
Also, county sheriffs, who would have to scale back on the size and payrolls of their jails if they didn't have as many prisoners.
And prosecutors, who use pretrial incarceration as leverage to coerce plea bargains and increase their conviction rates: Plead guilty now and you can walk free on a suspended sentence or probation. Alternatively, you can wait in jail.
Oklahomans are paying for it in higher local property and sales taxes to support inflated jail costs and higher state incomes and sales taxes to pay for social services for separated families.
It's a scheme that plays on the fears of the public to keep the tax-funded costs of mass incarceration constantly growing.
And it's a crime against justice.
---
Catch the latest in Opinion
Get opinion pieces, letters and editorials sent directly to your inbox weekly!