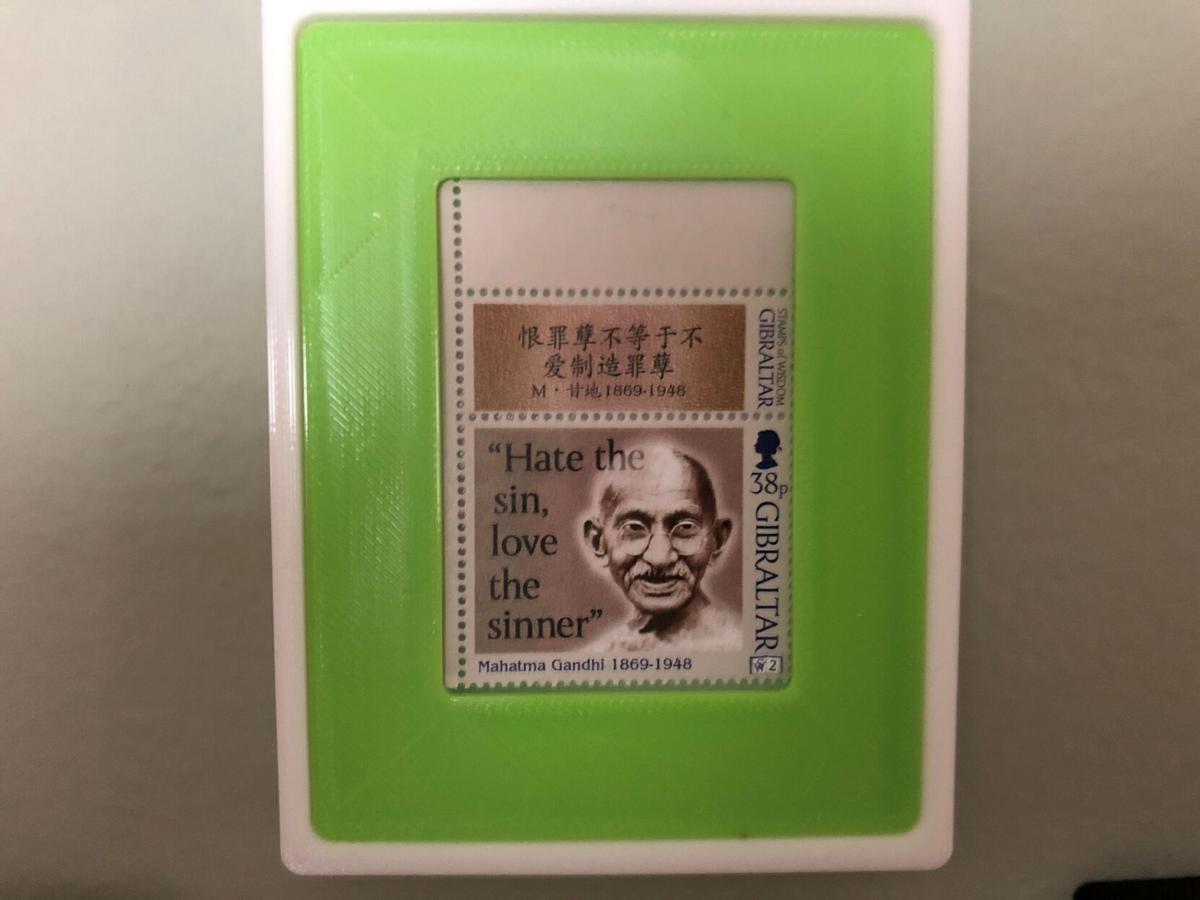 Some liberal friends won't want to hear this, but every Trump voter isn't a racist. Every Republican isn't a woman-hater who delights in putting children in cages.
Some conservative friends don't want to hear this but most Democrats aren't socialists, and those who are socialists usually have Holland in mind, not East Germany. They don't want to take away your hamburger or you grandchild's Dr. Seuss books.
I think most Oklahomans already know this and are frustrated when they see broad-brush attacks against either political party.
In my experience, the thinking and passions of most Republicans and Democrats are much closer to one another than some of their loudest voices want to allow.
Right and left love their children, pay their taxes and worry about the future. They love their country and want it to be better.
They may disagree genuinely on how tax policy or government spending might or might not lead to those big picture goals, but they're usually very tolerant of those who want to disagree. They know that someone can be wrong without being evil.
As a rule, they'd rather talk about the prospects of next year's football team and the abominable condition of the roads anyway.
Then there are the zealots: those who haven't met anyone on the other side in a neutral, friendly setting in a very long time, who listen constantly to wrathful media voices and who insist that their beliefs are the unquestioned, verified word of logic, experience and science or God.
The pandemic, the media atmosphere and the angry presidential election of 2020 seem to have stirred and amplified the zealots, and that's not healthy.
A symptom of this civic disease is a quickness to condemn the other side in broad, condescending and generally untrue strokes: Shamelessly shaming the other guys.
This dismisses the possibility that anyone could have voted for Donald Trump because they didn't want taxes and spending to increase or that anyone voted for Joe Biden because they just wanted the tone of American politics to get gentler.
It assumes the worst and most exaggerated characteristics of anyone on the other side applies to everyone on the other side.
In some cases, especially at the top of the pyramid, it's cynical. If you can convince your cohort that the other cohort is evil, the path to loyalty is shorter.
But, for the most part, I believe, it's the product of simply not knowing the other side. We live in little enclaves of people who think like we do, and can only imagine what could be happening down the street, where that oddball put out the wrong yard sign in October.
To his credit, Sen. James Lankford has made a genuinely open-hearted effort to bridge those divides on occasion.
He believes what he believes, but doesn't end the conversation with those who believe otherwise. He looks for ways to build bridges, not blow them up.
The end result isn't that he's going to change his thinking about taxes or spending or a bunch of other things, but that his constituents will feel like they have been treated as fellow citizens whether or not they agree with him.
Few votes are likely to be changed along the way, but we're civically healthier if we understand our opponents as more than a caricature.
And the productive potential for coming together with your political enemies — strike that! — opponents shouldn't be sold short. It might not change anyone's thinking. But also it might.
Or it might lead to a means to emphasize the 50% area where you agree despite the 50% where you don't.
Or it might lead you to realize that while you continue to disagree about some things, you actually have a mutual interest in some other area that you never would have recognized had you never started the conversation.
All of which is impossible if your image of the other party begins with horns and a tail.
I have a framed postage stamp on my living room wall. It has a picture of Gandhi and the words: "Hate the sin, love the sinner."
I've sinned enough in my life to hope that more people would be willing to live by those words.
Word of the week: gestalt: a cultural element that is more than the sum of its parts. If patriotism is identification with nation, willingness to sacrifice, seeing virtue in homeland symbols, etc., there is also a gestalt to patriotism that is greater than all those elements. In David Foster Wallace's odd novel, "The Pale King," an IRS agent predicts a new consumer economy driven by corporate use of 1960s-style counterculture emblems that Americans will buy into because they are, "susceptible to the ontological siren song of the corporate buy-to-stand-out-and-so-exist gestalt." In other words, they will be driven by the emptiness of their lives to drink the "Un-cola."