Syndicated Cartoon: Winter's Greatest Hazzard
Dave Granlund, Cagle Cartoons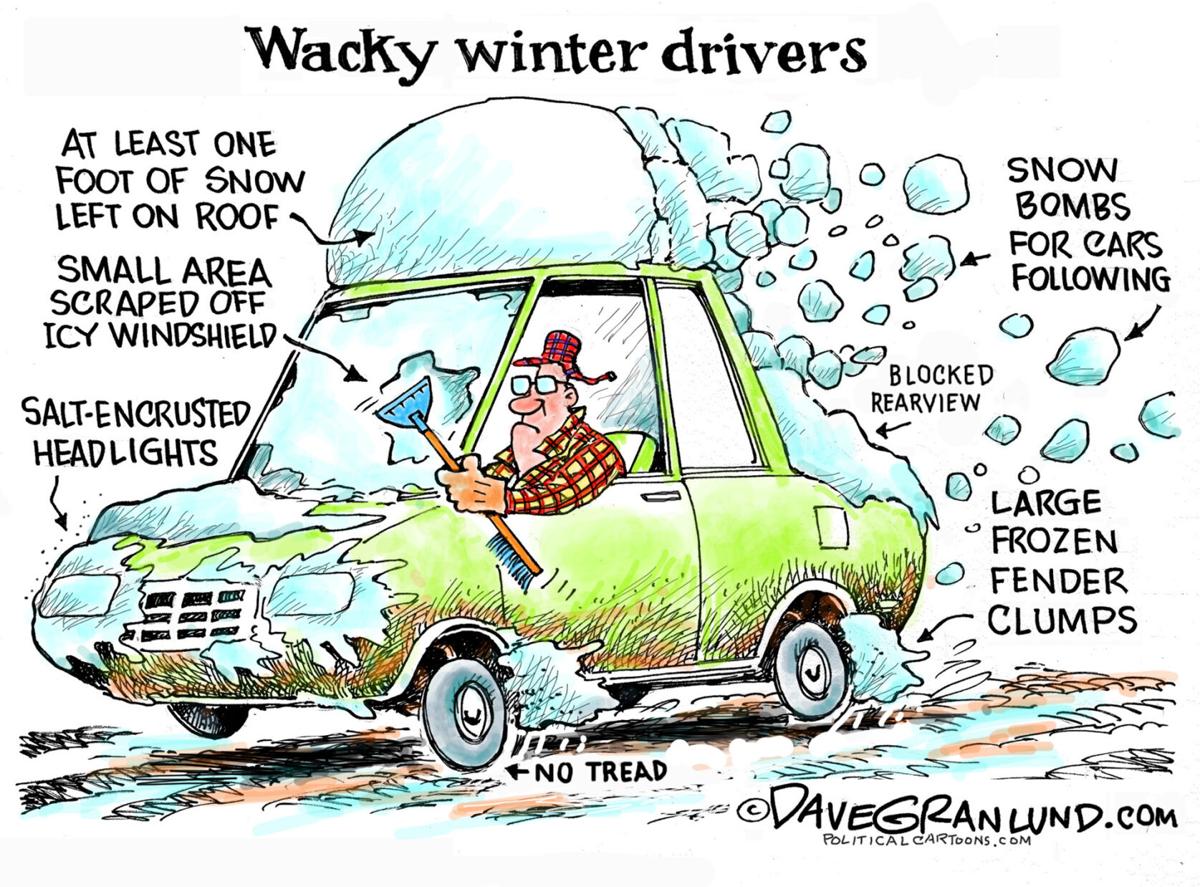 See today's syndicated cartoon by Dave Granlund.
Feel confident when enjoying a delicious steak or burger that you are a part of a generational family business supporting rural America and providing a high quality protein for our generation and the next, the column says.
The Legislature is on the cusp of reworking a longstanding deal with local taxpayers, and, legal or not, it stinks.
Such an analysis would reflect a naive understanding of what makes Jim Inhofe tick, the column says. He lives and breathes Republicanism. He's the most conservative member of the U.S. Senate, and proud of it. Every two years, he delights in pulling a set of index cards from his pocket and describing to the Tulsa World editorial board exactly how the Republicans are going to retake or retain contol of the Senate: Which GOP candidates have their races locked up; who may have some work to do; who he's helping get across the finish line. He's red through and through, and he loves the fight.
From my vantage point in the middle of a pandemic, I look back on my (Uncle Richard's funeral) and marvel, the column says. Can there have been a time when the most one feared from air travel was the statistically miniscule possibility of a crash? Was there really an era when I stepped so easily onto planes, trains, buses, and automobiles, elbowing casually among throngs of bodies in transit? Can we have crowded without worry into a church to attend Mass, to exchange the sign of peace, to sing?
Only if the $1.9 trillion expenditure was to be repeated time and again would there be a permanent effect, a most unlikely prospect, the column says.
This year, more than any other in recent history, our children need our undivided attention, the column says. We owe them something better than spending more time walking aimlessly in the woods, following footprints that lead to nowhere new.
We all need inspiration; we all need community; we need to feel and understand continually who we are in relation to others, the column says. I think that's what it means to be human. When one loses that, loneliness, isolation and depression can be difficult foes to defeat.
Everyone wins with the state's Opportunity Scholarship Fund, the column says. Lower income students get scholarships, their parents can have a choice, the state budget saves money, the donors have a valuable incentive, the systems are streamlined, the program's administration is low-cost and decentralized, and the law has guardrails to prevent abuse.
We must remain vigilant,the column says. We need to focus on what we can control in our own lives to slow the spread of COVID-19. Don't ease up now. We have made so much progress — let's not move backwards.
See today's cartoon by John Cole.