Syndicated Cartoon: The Mob Boss
Bruce Plante, Cagle Cartoons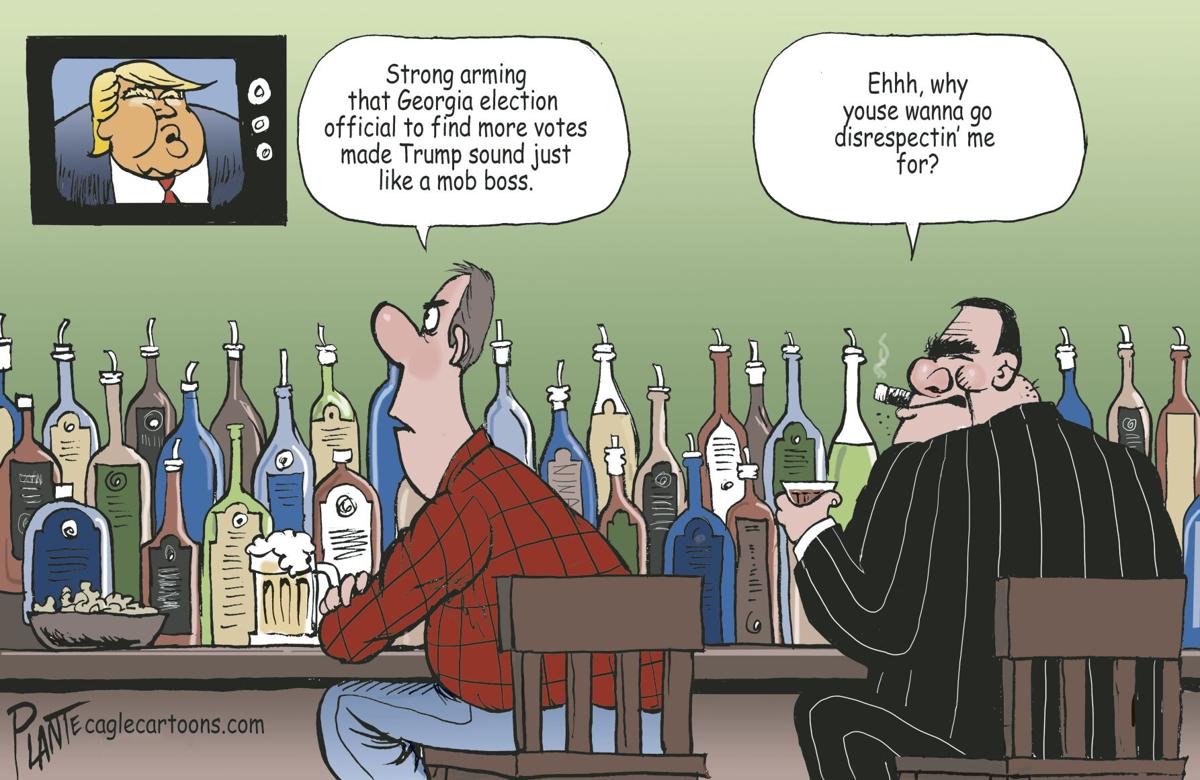 See today's syndicated cartoon by Bruce Plante.
(The riot) makes a mockery out of our faith, the column says. This is not love of neighbor. This is not love of God.
Although Lankford eventually relented and accepted the Electoral College votes, it should not have taken a riot for the democratic process to proceed, the column says.
If my colleagues will not agree to hear the concerns of millions of Americans, I'm prepared to oppose some of the electors on Wednesday since I wouldn't be able to affirm they were "regularly made," which is the legal standard, the column says.
The story of the Black state is little noted nor remembered, the column says. It should not be forgotten.
We've become so selective and biased in our interpretation of our Constitution, and the rights and privileges it grants us, that we're becoming our own worst enemy, the column says.  The liberties that protect us may become the freedoms by which we destroy us.
The Constitution has several important but broad election rules — prohibiting racial and gender discrimination and poll taxes and setting a standard minimum age for voters — but it rightly leaves the details of the process to the states, the column says.
In the coming days, there may be an impeachment and there will certainly be all the business of installing a new government, the column says. The adversarial process of democratic government has already moved on, as it must.
Physicians who led polio immunization effort in 1963 left lessons they learned through interviews and writings, said editorial writer Ginnie Graham. 
Inhofe was the only member that showed any courage and integrity. All members took an oath to the Constitution, not Trump, nor the Republican party, nor to their constituents.
Gary McCoy, Cagle Cartoons