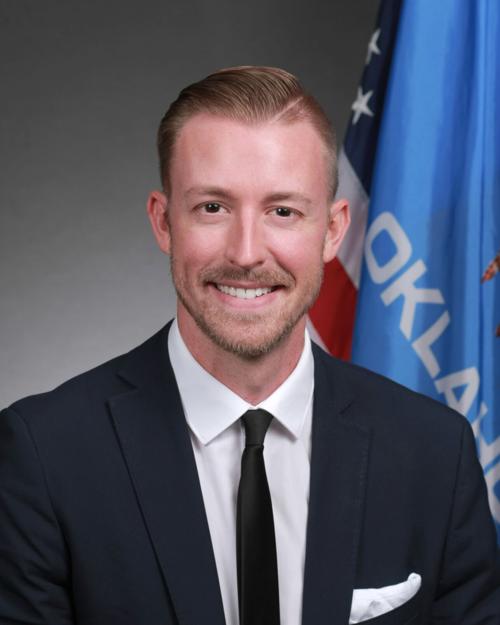 The start of the 2020-21 school year has been unprecedented. Despite the challenge of a pandemic, I've heard so many stories of teachers, administrators, students and their parents innovating to make sure our children continue to receive the education they deserve.
However, I've also heard an alarming number of stories where the needs of our students are not being met.
Last week, Gov. Kevin Stitt invited parents and teachers from across Oklahoma to join us for dinner so we could hear their concerns.
We heard teachers talk about how hard it is to connect with students they've never met in person.
We heard from Mr. Collier – who was my teacher at McAlester High School – describe trying to comfort fellow teachers moved to tears because they are worried about students who are falling through the cracks because of distance learning.
We heard from teachers who described the heartbreak of students putting their virtual class on mute because their parents are fighting in the background.
We heard from parents who know the important role teachers play in developing our children and shaping the future generations of our state.
We heard from parents who — despite their best efforts — are struggling to support their children through distance learning due to work schedules, multiple children or other challenges.
We heard from teachers stretched to their breaking point due to an A/B schedule. Providing instruction for half the class online and half in-person may sound great in a board room, but it causes double the workload for teachers in districts without the right training and support in place.
We heard from kindergarten teachers gravely concerned that our children are falling behind on developing foundational skills and that those critical learning gaps could have consequences lasting far longer than this virus.
We heard from rural teachers worried that a class of students may miss out on money for college because they aren't able to get in-person support or counseling on their FAFSA or scholarship applications.
We also heard from parents who sincerely thanked us because they feel like Gov. Stitt was the first person to listen to their concerns. Parents know what is best for their children, and we cannot become a Top Ten state in education without engaged parents and supportive communities.
As secretary of education, I believe it is non-negotiable that all Oklahoma students have access to the highest quality education possible.
I know these are extraordinary times, and districts are right to continue allowing parents to choose virtual options. However, the data overwhelmingly supports an option for in-person instruction.
Almost all of the districts from around the state have been providing an in-person option for more than a month, yet a few of the largest schools in the state continue to deny this choice despite repeated pleas from parents, teachers and even Oklahoma's youngest students.
I truly believe teachers can change lives because I've seen both sides of this coin.
I became a teacher because of Mr. Collier and other amazing teachers whose classes I attended. I could tell you story after story of how I've seen my students grow and develop over the course of a school year.
Those life-changing experiences happened in a classroom, and it's time to stop depriving our children of those same opportunities.
As a first-grader recently wrote to me, "I will do anything so I can go to school."
We need to give our kids and our parents the choice to come back to their classrooms.
Oklahoma's future depends on it.
Ryan Walters was appointed Secretary of Education last month. He was a finalist for Oklahoma Teacher of the Year in 2016 and serves as the CEO of Every Kid Counts Oklahoma while simultaneously teaching AP U.S. History at Millwood High School and McAlester High School.
---