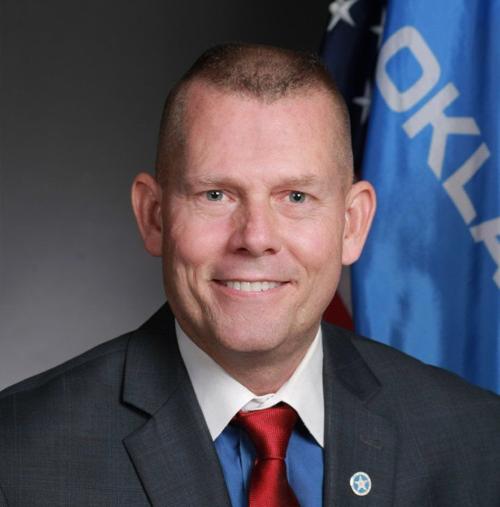 Oklahoma is rightfully known for its harsh stance against violent crime and that's a good thing. Being tough on violent criminals means we have a keen sense of justice. Oklahomans want a system in which the guilty are punished and the innocent are protected.
Is that the system we have?
This is the question every Oklahoman must consider as the state ramps up efforts to resume executions. This decision has been controversial — and for good reason.
Perhaps the most unsettling death penalty case in Oklahoma involves Richard Glossip who was convicted of orchestrating a murder-for-hire scheme that resulted in the beating death of hotel owner Barry Van Treese in 1997. Glossip was never accused of committing the actual murder. A meth-adled maintenance man named Justin Sneed confessed to the killing, but Oklahoma County District Attorney Bob Macy accused Glossip of ordering the hit.
The only person leveling that accusation against Glossip was the killer himself, Justin Sneed. In exchange for his uncorroborated testimony against Glossip, and despite zero physical evidence to back his claims, Sneed worked out a deal to spare himself the death penalty. Sneed now resides in a relatively soft medium-security prison while Glossip has spent the last 23 years on Death Row.
Since 1997, Glossip has never changed his story of that night. However, during Glossip's two criminal trials, Sneed presented wildly different accounts of how and why this crime happened. Sneed downplayed the severity of his methamphetamine addiction and, although he admitted to using the drug occasionally, failed to disclose that he was high on meth during the murder and during his police interrogation. The juries in Richard Glossip's trials never got to hear this.
Nor has any jury heard from the avalanche of new witnesses who are willing and able to testify that Richard Glossip had nothing to do with this murder.
For 23 years, Glossip has maintained his innocence. He has always refused to admit to a crime he did not commit, despite coming within minutes of his execution on three separate occasions. Glossip even turned down a chance to plead guilty in exchange for a sentence of life with parole. Had he accepted that offer, he would likely be out of prison today. However, Richard Glossip could now be the first name called once executions resume. His last best chance to be saved from another execution date might be through a grant of clemency.
Since April, the members of the state parole board have engaged in a comprehensive process to train and educate themselves, and others, before dragging anyone else into Oklahoma's death chamber. These training sessions will include meeting with prosecutors, defense attorneys, investigators, victims and psychologists as they weigh the gravity of the unpleasant task before them. A study done in 2014, just one year before Oklahoma's last execution, shows about 4% of people sentenced to death in the U.S. since 1973 were innocent.
The evidence never heard in Glossip's case should give everyone pause, and it's just one example why our parole board must get it right when considering clemency.
As taxpayers and voters, we are all participating in this decision to kill — each of us has a finger on the needle that injects the poison. No matter where you stand on the death penalty, no Oklahoman wants to kill an innocent man. These are life-and-death decisions that must be made with life-and-death accuracy.
If we can not guarantee accuracy, the executions should wait.
Rep. Kevin McDugle, a Republican, is a member of the Oklahoma House of Representative from District 12, which includes portions of Wagoner County.
---