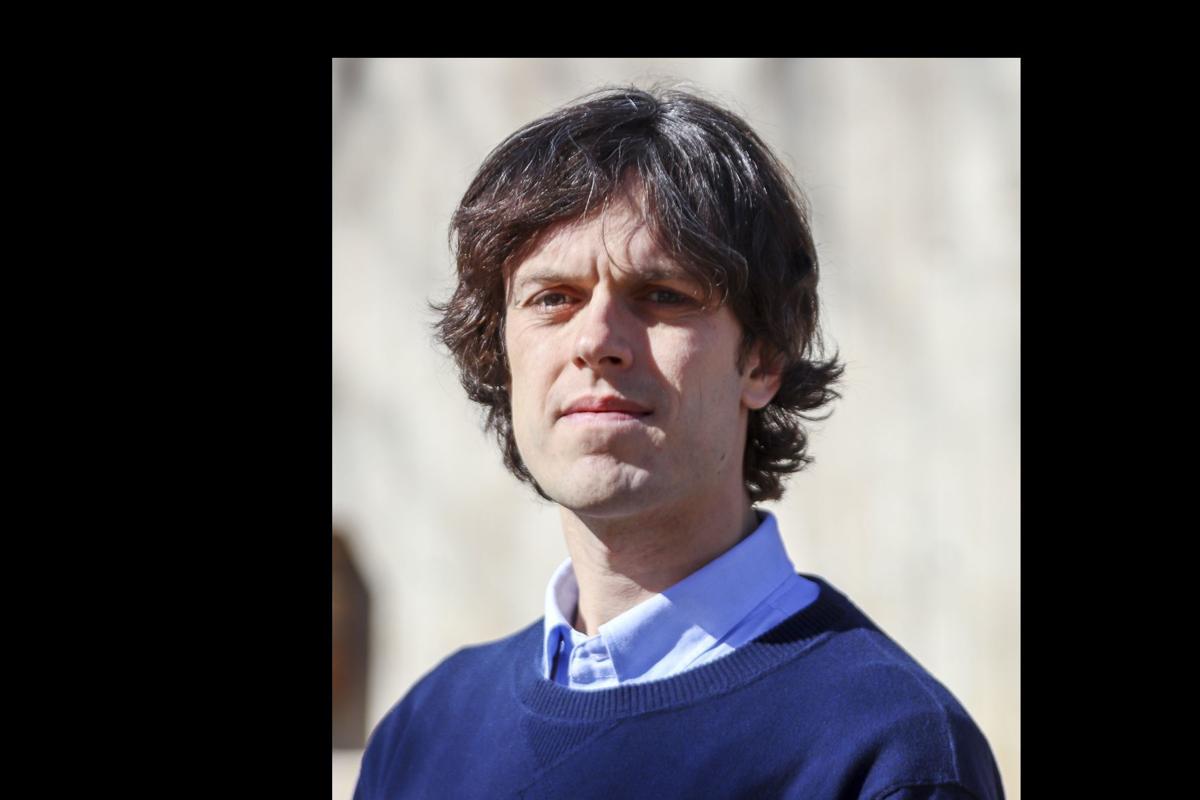 We keep a myth alive when we celebrate Thanksgiving. That's how Dr. Tryg Jorgensen explained it at the Philbrook on Nov. 16.
He and Apollonia Piña, another indigenous activist, spoke on a panel organized by Tulsa-based Tri-City Collective. (Full disclosure: I'm a Tri-City member.) The topic was "Thanksgiving as Native Genocide Day." The talk helped puncture the myth.
We misread the past each November, when we consider our country's earliest phase. We like to think tolerance, a love of liberty and a democratic impulse motivated English colonists. But history tells a different story.
Instead of starting the story in Massachusetts, or Virginia even, look to Ireland first. England's takeover of that island, in the 1500s, was a dress rehearsal for its North American colonization. English officials thought the Irish "little better than cannibals," people who "murder and commit all abomination without scruple of conscience." Their brutal policies reflected this contempt. In 1569, for example, Sir Humphrey Gilbert terrorized Irish rebels in a manner too harsh to describe here. He later took the first major English colony in North America — at Newfoundland — in 1583. He died soon after.
Decades passed. Then the English founded Jamestown in 1607. Over 100 of its backers were East India Company members, men bent on getting rich through Indian Ocean trade. They hoped to make a killing in Virginia as well, naming the "search for all Manner of Mines of Gold, Silver, and Copper" a chief concern in the colony's charter.
When this mineral quest failed, the colonists shifted to agriculture. They wanted to control the land. And they seized it from the Chickahominies, Paspaheghs and other tribes as they pushed inland. Historian Alfred Cave describes the colonists "slaughtering men, women, and children indiscriminately; burning houses; and looting cornfields" at this time.
Settlers brought similar tactics to New England. When "the Puritans fell upon a Pequot fortress on the Mystic River" in 1637, they torched native homes, then "proceeded to shoot and hack to pieces anyone who attempted to escape the inferno," Nathaniel Philbrick explains. Decades later, Puritan leader Cotton Mather recalled the massacre, writing that, "in a little more than one hour, five or six hundred of these barbarians were dismissed from a world that was burdened with them."
Deeper bigotry informed this anti-Pequot prejudice. It was "certainly not to champion religious toleration" that the Puritans sailed to Massachusetts, historian Alan Taylor notes. "For them, it was not a question of liberty," adds Philbrick, "but rather a question of right and wrong. As far as they were concerned, King James and his bishops were wrong, and they were right" — making the Puritans more "a cult than a democratic society." They either banished those with different beliefs, or murdered them, killing four Quakers around 1660.
White settlers continued in this capacity — as the continent's self-appointed judges and executioners — in subsequent centuries. George Washington dispatched Maj. Gen. John Sullivan to Iroquois territory in 1779, insisting "that the country may not be merely overrun, but DESTROYED."
Or consider the fate of California Indians after the 1849 Gold Rush. "The world's annals contain few comparable instances of swift depopulation — practically, of racial massacre — at the hands of a conquering race," John Collier, U.S. Indian Affairs Commissioner, concluded in 1935.
These campaigns inspired figures we despise. Legal scholar James Q. Whitman observes "that Nazi expansion eastward was accompanied by invocations of the American conquest of the West, with its accompanying wars on Native Americans." Hitler foresaw, at World War II's outset, "a similar process" in Germany's future "as in the conquest of America."
His crusade failed. Ours didn't. The least we can do, as Thanksgiving elicits talk of the Puritan mission and core U.S. values, is reflect on the costs of our success.
Nick Alexandrov studied U.S. foreign policy and Latin America at George Washington University. He teaches humanities at Holland Hall School.
---
Catch the latest in Opinion
Get opinion pieces, letters and editorials sent directly to your inbox weekly!