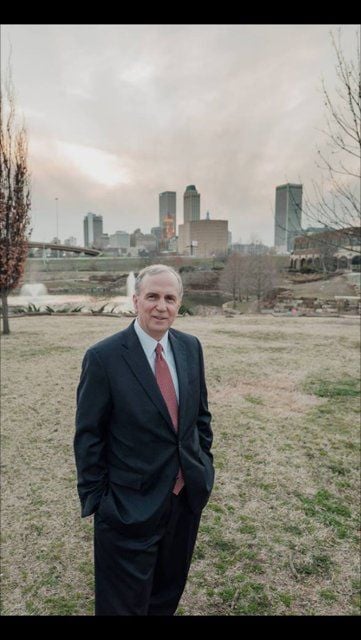 If the Native American tribes were seeking what is best for their members, in my opinion, they would actively lobby Congress to disestablish swiftly the reservation status that was just recognized by the Supreme Court.
Former U.S. Rep. J.C. Watts was known for a phrase he used often: "Capital is a coward."
The ambiguity created by this decision — how will it impact not only the judicial arena but also areas of taxation (like sales tax and property tax) and the unknowns about land rights and ownership, and a myriad of other questions — creates a cloud of uncertainty that will cause hesitancy in those with capital to invest and it might lead them to look for opportunities and spend in other geographic areas. Inevitably, this will lead to diminished opportunities for those of Native American descent, as well as others in the geographic areas affected by this decision.
The last thing that is needed now is additional uncertainty, given the present challenges already in the marketplace.
While serving in the Oklahoma Legislature, I had the opportunity to also serve on a joint House-Senate Committee tasked with studying deregulating the electricity markets. We considered the issue of electric deregulation in the state at length. Ultimately, the Legislature decided to retain a regulated market environment. This has contributed to consistently lower electricity pricing, taking an unknown variable out of the marketplace.
That has become a contributing factor to industries depending on low electricity costs choosing to invest in Oklahoma. This is likely part of the reason electricity-dependent Google has repeatedly expanded its facility in Pryor.
The Native American tribes, if acting in the best interest of their people, should realize the market likes as few unknowns as possible. Therefore, remove the ambiguity, lobby Congress to act quickly to return Oklahoma to what we all thought were the governing guidelines just a few weeks ago and benefit your tribal members by asking Congress to remove this uncertainty in the marketplace.
It is what is ultimately good for all Oklahomans, including the tribal members. "Capital is a coward" because it will avoid the present uncertainty. Just as one cannot repeal the law of gravity, to act contrary to established, known market realities will only negatively affect those who refuse to recognize this reality.
John A. Wright, a former legislator, is Tulsa County assessor.
---