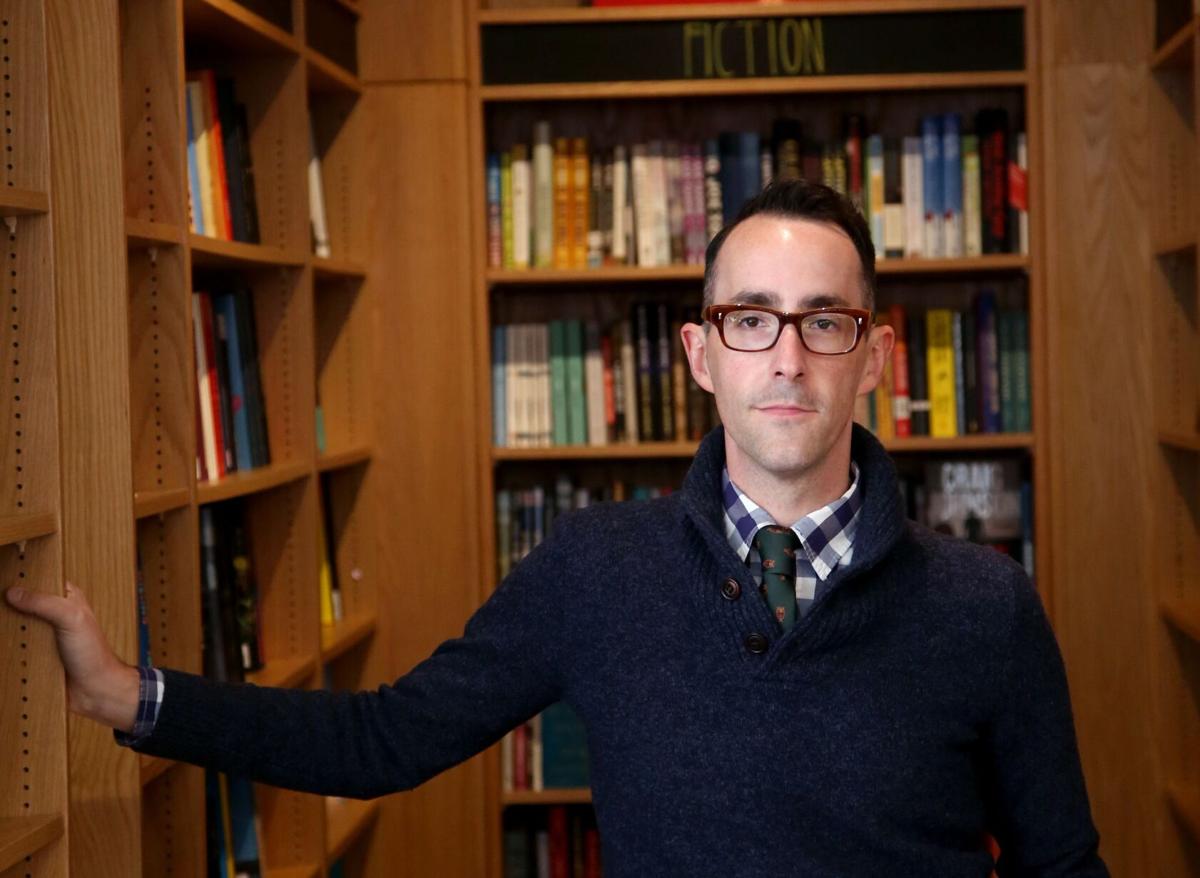 Last spring, in the early days of the pandemic and lockdown conditions, I wrote in this paper that in the face of statewide inaction it was "up to us — the small businesses, the nonprofits, the individuals — to do what's right and hope for some aggregate impact. A mosaic of common sense."
All these months later, I'm sad to say that's still the case. But it's not all bad. Vaccines are here. The idea back in May that we'd have not one but multiple vaccines before Christmas seemed foolhardy to say the least. Dickens was on to something with that "best of times, worst of times" concept.
That's also been true for Magic City Books. Since the onset of the pandemic, more than one independent bookstore has closed each week according to the American Booksellers Association. There were moments early on when I feared we'd be joining those ranks by year's end. A large portion of our annual revenue comes from live, in-person author events, well over 100 annually. That stopped in March. Our once forward-thinking business model was suddenly obsolete. Time to start again.
We'd never done a virtual event, much less tried to sell any books in that format. I had no idea if we could fully engage the public in a meaningful way, stay connected and make some money. Not to mention the biggest question, would publishers and notable authors be open to working with us in uncharted waters? We had no choice but to dive in head first.
Since April we've hosted nearly 100 virtual author events. I'm almost embarrassed to share the list. Margaret Atwood, Colson Whitehead, John Grisham twice, Ta-Nehisi Coates with Damon Lindelof (creator of HBO's Watchmen), Rachel Maddow, John Waters, and so many more. We even had an exclusive chat with Matthew McConaughey and Woody Harrelson. These events brought in hundreds of thousands of dollars in revenue. They not only kept us afloat, but in many ways we thrived because of them.
Much credit is due to the authors and publishers for giving us these opportunities. Our years of work and reputation-building paid off in the moment we needed it most. You've likely heard the old saying about luck being the moment when preparation meets opportunity. I believe it.
But the vast majority of our gratitude goes to the thousands people who "attended" the events and bought the books. Thanks to the scope of Zoom and other digital platforms, we were able to reach guests far beyond Tulsa (and America in certain cases), many of whom I'm sure had never heard of Magic City Books. And with the economic impact of COVID-19, the fact that anyone would give us their hard-earned dollars to watch us talk about books for an hour is something we'll never take for granted. Then again, in 2020 we truly learned the need and healing power of cultural distraction and entertainment.
As we head into 2021, it will be difficult not to look back on the past year with disdain and some level of post-traumatic stress. That will be far worse for those who have lost loved ones in this endless season of sickness. But in my little corner of the world (we all have one), I have been constantly inspired by the support and grit I see on a daily basis. I often romanticize the past and imagine an era of FDR-style cooperation and big ideas. Too many Jon Meacham books and Ken Burns documentaries perhaps. But almost always, when I'm lamenting the downfall of society, the actions of an individual picks me up off the ground and dusts me off. And that's the cycle. Oklahoma frustrates me to no end, but Oklahomans never let me down. Ditto America.
Jeff Martin is president and cofounder of Magic City Books and the Tulsa Literary Coalition.
---
Jeff Martin is president and cofounder of Magic City Books and the Tulsa Literary Coalition.